The cheapest new cars in Britain - The 10 lowest-priced brand-new models on sale in 2020
Brand-new doesn't have to mean breaking the bank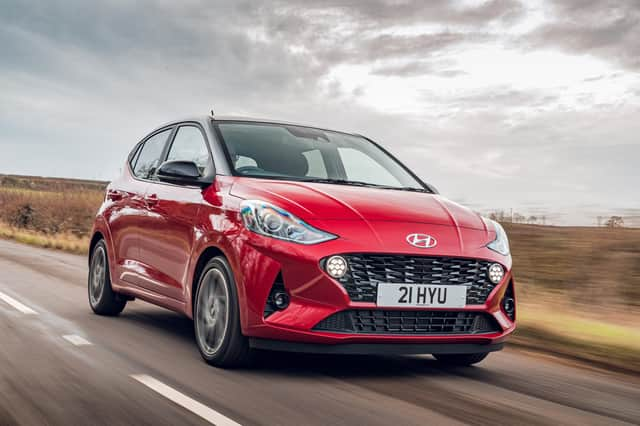 July brought the first increase in new car registrations this year as lockdown restrictions were eased a dealerships reopened. And industry observers are predicting similar recovery in the used car market.
It is thought that as well as many people who are reaching the end of a finance deal and those who simply want a new car, many people are considering switching to their own transport in an effort to avoid public transport.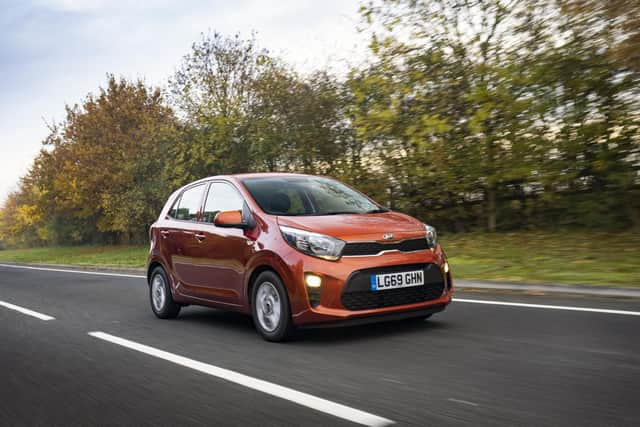 While some people looking for a cheap way to get mobile will be happy to consider a second-hand model, others will be keen to have the reassurance of buying a brand-new car backed by a full manufacturer warranty and dealer aftercare.
But buying brand new doesn't have to mean breaking the bank so we've rounded up the cheapest new models on sale in the UK right now, whatever your reasons for buying.
Dacia Sandero - from £6,995
The Sandero has been Britain's cheapest new car since it launched and its keen pricing has made it a go-to choice for many looking for the reassurance of a brand new car without the usual costs. Starting at £6,995 it's hard to argue with the Sandero if all you need is a basic runaround but be aware that it really is basic - there isn't even a radio in Access spec. Higher trims bring many of the fancier features you might expect from a new car but even the most expensive will set you back less than £10,000. The only downside is economy of just over 45mpg from the 74bhp three-cylinder engine.
Kia Picanto - from £10,480
The Picanto is the baby of the Kia family but manages to feel like a much bigger car thanks to its decent build quality, comfortable interior and solid on-road manners. At its entry price the '1' trim lacks the big-car tech of fancier versions but its 1.0-litre engine is punchy enough and returns 53.3mpg, and the basic package is a strong one, backed by a seven-year warranty.
Mitsubishi Mirage - from £10,575
Mitsubishi is best known for its pick-ups and 4x4s but it also produces a compact supermini that starts at just over £10,500. Updated at the start of 2020 the Mirage now a bolder looking, better equipped model than before and new technology has helped improve the 80bhp 1.2-litre engine's efficiency to up to 56.5mpg. At 3.8 metres long it sits midway between the Picanto and something like a Toyota Yaris and Mitsubishi boasts that it's designed for the city with the tightest turning circle in its class.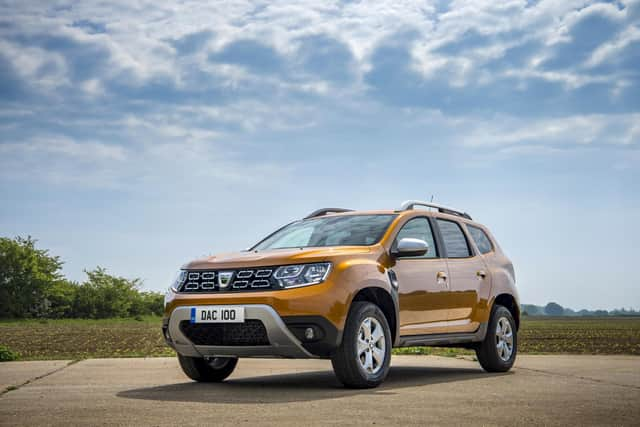 Dacia Logan MCV - from £10,745
The second of three models from the Romanian budget brand proves that small costs don't have to equal small cars. The Logan MCV is a proper mid-sized estate car with plenty of space for a family of four and their luggage. Like the Sandero, the entry level Access isn't awash with features but with lots of space and a tried and tested Renault 1.0-litre engine that'll return 49.6mpg it's still a lot of car for the money.
Dacia Duster - From £11,245
While this list is dominated by city cars and superminis Dacia sneaks in another curveball with its Duster SUV. It's the same story as the Sandero and Logan MCV, offering plenty of space and practicality for far less than any equivalent model from another manufacturer. Like the other two, equipment isn't generous at the £10,995 asking price but a walk up the trim levels won't break the bank and beyond its pricetag the Duster is a charming little SUV that'll return between 45.6 and 46.3mpg.
MG3 - from £12,195
Once famous for sports cars, the MG brand is now all about budget motoring. Its ZS and HS SUVs, plus the all-electric ZS EV are its bread and butter but for those looking for something smaller and cheaper, the MG3 is a compact hatchback that won't break the bank. It's a similar size to the Sandero and the extra cost brings extra features such as a radio with Bluetooth connectivity, but choices are kept simple with one engine - achieving 42.3mpg - and just three reasonably priced trims from which to choose.
Toyota Aygo - From £12,440
The Aygo is the outcome of a joint project between Toyota, Peugoet and Citroen, with each offering their own take on the diminutive city car. Perhaps surprisingly, the Aygo is actually the cheapest of the trio, undercutting the Citroen C1 by almost £1,000 and the Peugeot 108 by around £1,250. For your £12,440 you get features missing from cheapers cars on this list such as a reversing camera and smartphone-compatible touchscreen, plus economy of 56.4mpg.
Peugeot 108 - from £12,785
The second member of the Aygo/C1/108 partnership and probably the best looking of the three. Like the Aygo, you can no longer buy the 108 as a three-door but like the C1, it comes with a smartphone-friendly seven-inch touchscreen and air conditioning. In official testing it beats the other two, with economy of up to 58.9mpg.
Citroen C1 - From £12,795
Unlike the Aygo, the cheapest C1 is a three-door rather than five-door model but like the Aygo it comes with such refinements as air conditioning, a seven-inch touchscreen compatible with Android Auto and Apple CarPlay. It also comes with the same 72bhp 1.0-litre engine but the Citroen squeezes 52.2mpg out of it.
Hyundai i10 - from £12,820
The 2020 i10 is an all-new model and squeezes in some technology from the class above into even the entry level SE spec. For £12,820 you'll get air con, auto headlights with high beam assist, cruise control, autonomous emergency braking and lane keep assist. Like the related Picanto, entry level i10s come with a 66bhp 1.0-litre engine capable of up to 56.5mpg.