The cheapest cars to insure 2020 - the 12 new models with the lowest insurance costs
The latest models to go for if you're looking to keep running costs down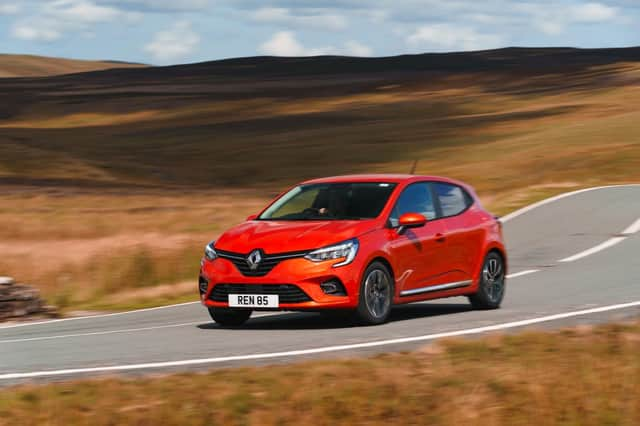 Buying a car can be a tricky business.
First you have to find a model that meets your needs, then you have to find one that fits your budget, and beyond that there are the running costs to consider. Alongside the likes of tax, fuel and regular maintenance, there's the small matter of insurance, which can cost thousands.
Your own insurance costs are affected by everything from your age to where you live, your job and how far you drive each year but one constant which can have a significant effect is a car's insurance group.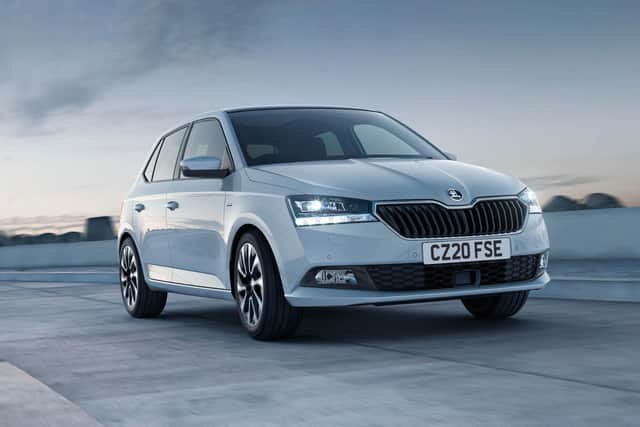 New models are rated somewhere between group 1 and group 50, with the lowest groups representing the lowest premiums.
With that in mind, we've rounded up a dozen of the models in the lowest groups - ranging from 1 to 4.
Nissan's perennial city car got a major makeover in 2017, urning it from a frumpy driving school favourite into something far sharper to look at and drive. It can't match the peerless Ford Fiesta for driving dynamics but it's comfortable, spacious and well-built, and with the 1.0-litre 71PS engine, it's in insurance group 1.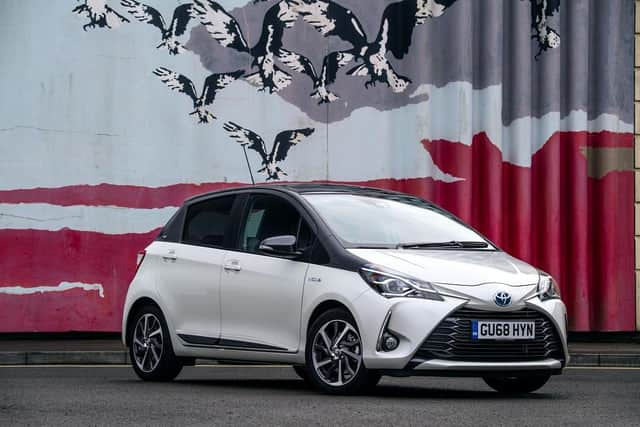 Volkswagen Polo
Also sneaking into group 1 in certain guises is another familiar name. The fourth generation Polo looks and feels like a shrunken Golf, which is no bad thing. A high-quality interior and one of the best infotainment systems in the business make up for a "steady" driving experience. Aiming for group 1 means a low-powered 1.0-litre engine anyway, so driving thrills shouldn't be high on your list.
Volkswagen Up
The Polo's smaller, funkier sibling also makes it into group 1 in certain specifications but even above that most versions are in group 2 or 3 (just avoid the group 17 GTI version). The Up makes a great first car thanks to its cutesy looks, compact design and modestly powered 1.0-litre engine.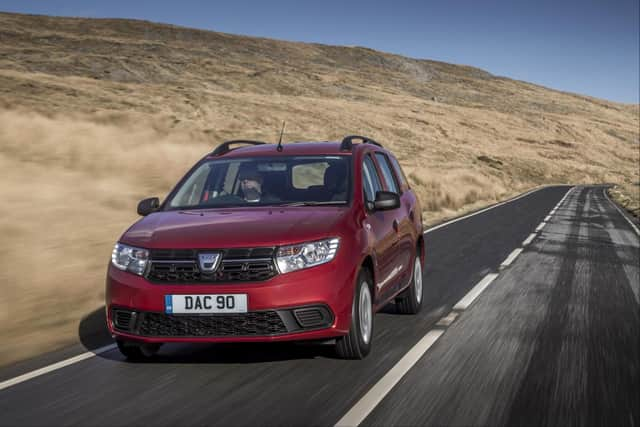 Skoda Fabia
The current Fabia is getting long in the tooth and is due for replacement next year but it's been a huge success for the Czech brand. Related to the last generation Polo it offers decent space and good equipment levels in all but the most basic trims. It also has low running costs thanks, in part, to group 1 and 2 insurance for many versions.
The UK's cheapest new car is also among the cheapest to insure. Starting at less than £7,000 brand new, the Sandero is a Polo-sized car for Up money and offers back-to-basics motoring for people not swayed by badge snobbery or the latest gadgets. Helping to keep costs down even further, Access trim cars start in insurance group 2.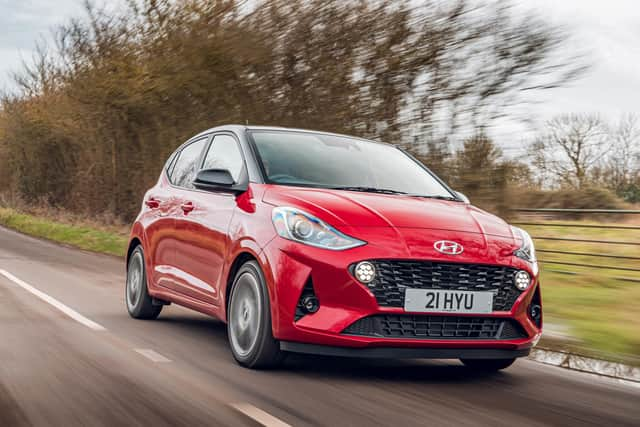 Dacia Logan MCV
The Sandero's bigger brother also offers lots of car for your money. For its £8,500 starting price nothing offers as much space as this budget estate, although basic trim levels do feel pretty sparse. With the same 75bhp 1.2-litre engine as the Sandero, it also sits in group 2 insurance.
Toyota Yaris
The Yaris is consistently at or very near the top of every reliability or dependability study conducted, so if you want a compact supermini that'll cost you buttons to maintain then look no further. Making it even more attractive is the fact that basic models start in insurance group 2.
Seat Ibiza
Closely related to the VW Polo, the Ibiza is another sharply-styled supermini built on the ubiquitous VW Group's MQB A0 platform meaning it has a big-car feel, decent equipment and a strong engine line-up. To keep it in insurance group 3, however, you'll need to opt for the lesser versions of the 1.0-litre three-cylinder petrol.
Renault Clio
An all-new Clio hit the roads late last year bringing the usual upgrade in looks, equipment, safety and refinement. In the supermini class it's one of the most spacious and refined options as well as being packed with safety features as standard. That means even in basic Play trim (group 3 insurance) you'll get autonomous emergency braking, traffic sign recognition and lane keep assist.
Continuing the supermini theme is Kia's Rio, which starts at £13,000. It can't match the best in class for driving dynamics but even in basic '1' trim - which you'll need to choose for the cheapest insurance - it's still a well-equipped small car, backed up by a seven-year warranty.
Kia Picanto
The Rio's smaller sibling also slips into group 4 in entry level '1' spec with the 66bhp 1.0-litre engine. Like the Rio, the equipment levels are generous even in this basic spec and the Picanto is also fun to drive while exuding a more grown-up feel that its tiny dimensions would suggest.
Related to the Picanto, the i10 is Korean brand Hyundai's supermini competitor and like the Picanto, it offers good build quality, generous equipment levels and a hefty warranty for its £13,000 starting price. Like the Picanto it sit in group 3 for the SE Connect with the same 1.0-litre engine, while the higher-spec Premium also makes it into group 4.