The Beast up for auction: legendary 27-litre Merlin-engined classic car put on sale
The one-of-a-kind Rolls-Royce-powered machine is up for grabs for first time in more than 50 years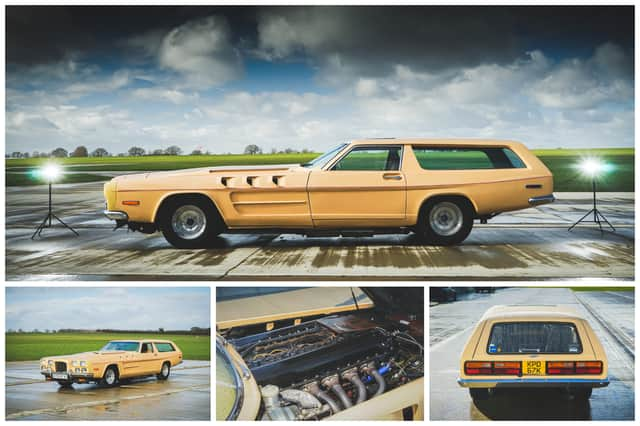 A 27-litre V12-powered classic car known around the world as The Beast is going up for auction.
The legendary one-off, which uses a Rolls-Royce Merlin engine, was created by engineer John Dodd and is being put up for sale following his death last December.
The 19-feet long behemoth was once recognised as the world's most powerful car by the Guinness Book of World Records and in 1973 the RAC clocked it at an eye-opening 183mph. It is believed to produce around 750bhp from its naturally aspirated engine - the same V12 used in supercharged form in the famous Spitfire fighter plane. As for economy - how does 2mpg sound?
The car began life in 1966 as a rolling chassis constructed by Paul Jameson and using a 27-litre Meteor Rolls-Royce engine taken from a tank. He then sold the car to transmission specialists John Dodd, who commissioned Fibre Glass Repairs (who made drag car bodies) to build a body capable of containing the massive powerplant, and who stuck a Rolls-Royce grille to the front in honour of the engine's origins.
Sadly for Dodd, a fire on the way back from Sweden gutted the car but rather than scrap it, he had it rebuilt with a new body - still bearing the Rolls-Royce grille - and a new engine, this time the famous Merlin unit which it still uses.
The use of the Silver Shadow grille prompted legal action by Rolls-Royce but rather than give in, Dodd hid the car away and moved to Spain. Eventually he moved the car to Spain as well and replaced the contentious grille with the personalised version the car now bears.
Even then, Dodd regularly brought the car back to the UK to put it through its MOT and The Beast's odometer records more than 10,000 miles, covered mainly with Dodd at the wheel. Dodd was still using the car until recently and had a new rear axle fitted, reportedly with a view to completing a sub-10-second run at Santa Pod.  Unfortunately, Dodd's health deteriorated and he died in December 2022 at the age of 90.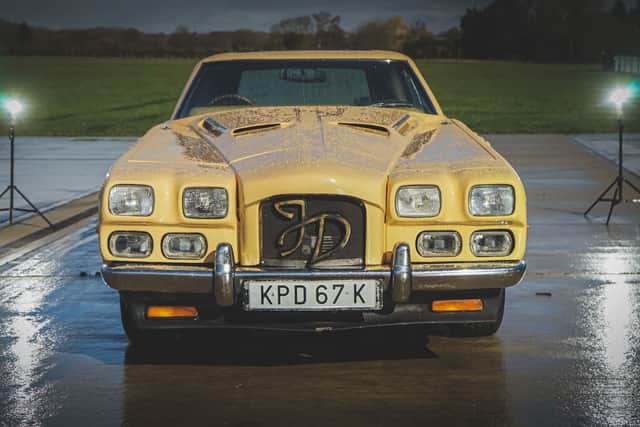 The Beast is being sold in full running order on Car & Classic with a seven-day auction beginning on Thursday 9 March. The car is believed to be MOT exempt and, since it was registered in 1972, it's also tax exempt and, ridiculously, exempt from London's ULEZ charge. Ironically, given the legal wranglings, it's also listed as a Rolls-Royce on the V5C.
Comments
 0 comments
Want to join the conversation? Please or to comment on this article.