SSC Tuatara - top speed, max power and specs as hypercar becomes world's fastest production car
American muscle smashes Bugatti Chiron SuperSport's 304mph record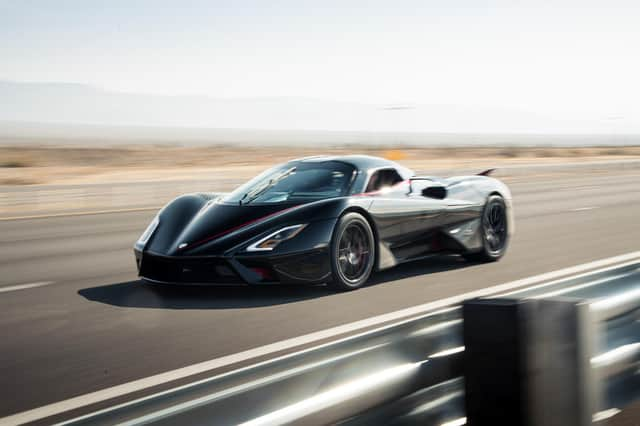 The SSC Tuatara has snatched the title of the world's fastest production car, smashing the Bugatti Chiron's previous record with a run that topped out at 331mph.
The American-built SSC Tuatara set an average speed of 316.11mph over two runs, beating the Bugatti Chiron SuperSport's single run of 304.77mph, which was set in 2019.
Using a seven-mile stretch of closed public road near Las Vegas, British driver Oliver Webb hit 301.07mph on his first run before reaching a maximum speed of 331.15mph on the return leg, for an average of 316.11mph.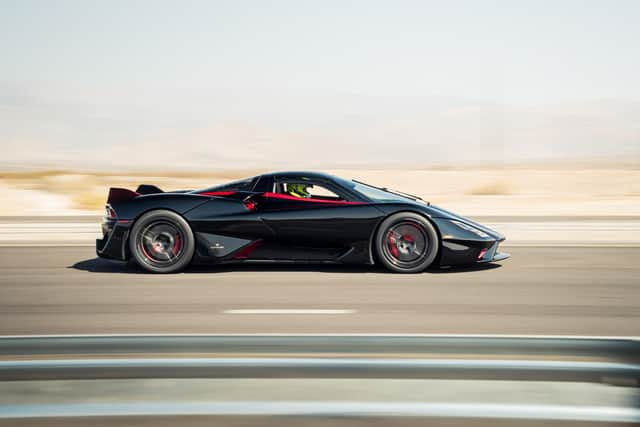 The run was observed by officials and tracked using in-car GPS logging equipment to confirm that it was a new world record for the fastest production car. The Tuatara also claimed three other world titles in the process - the fastest flying mile on a public road (at 313.12mph), the fastest flying kilometre on a public road (at 321.35mph) and the highest speed achieved on a public road (331.15mph). In accordance with world record rules, the SSC Tuatara used on the runs was a complete production car, using road tyres and non-race fuel.
Getting the Tuatara to hit more than 330mph involved a combination of a massively powerful drivetrain, lightweight construction and smart aerodynamics. The car is powered by a bespoke 5.9-litre twin-turbo flat-plane crank V8. Developed by SSC with Nelson Racing Engines, the engine produces 1,750bhp, which is directed to the rear wheels via a seven-speed "computerised" manual transmission.
The carbon fibre monocoque and body panels mean the Tuatara weights just 1,247kg - less than a Ford Focus - and a focus on aerodynamics means it has a drag coefficient of just 0.279, beating both the Chiron and the 277mph Koenigsegg Agera.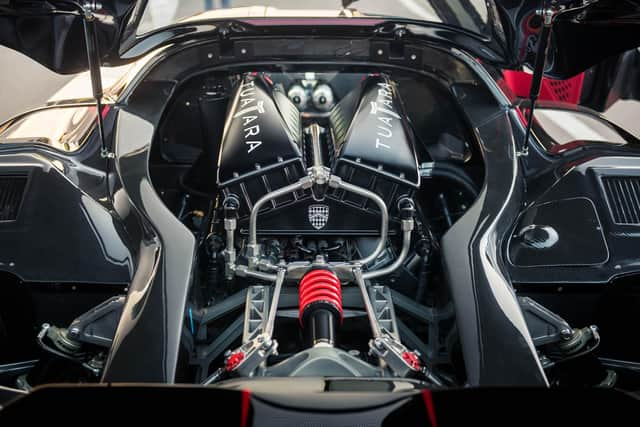 And while its record-smashing speed already seems barely believable, driver Oliver Webb believes the Tuatara could go even faster.
He commented: "There was definitely more in there. And with better conditions, I know we could have gone faster. As I approached 331mph, the Tuatara climbed almost 20mph within the last five seconds. It was still pulling well. As I told Jerod, the car wasn't running out of steam yet. The crosswinds are all that prevented us from realising the car's limit."
The Tuatara's record-breaking achievement is SSC's second fastest production car title after its predecessor the Ultimate Aero set a world record speed of 255.83mph in 2007.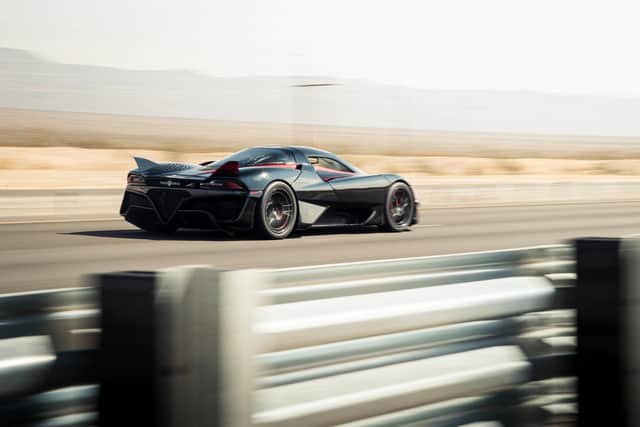 Jerod Shelby, CEO of SSC, said: "It's been ten years since we held this record with our first car, the Ultimate Aero, and the Tuatara is leagues ahead. Its performance reflects the dedication and focus with which we pursued this achievement. We came pretty close to meeting the theoretical numbers, which is astonishing to do in a real world setting on a public road."