Sporty Cupra el-Born electric hot hatch will deliver 310-mile range
On sale next year, the car will go head-to-head with the likes of the Kia e-Niro, Nissan Leaf and VW ID.3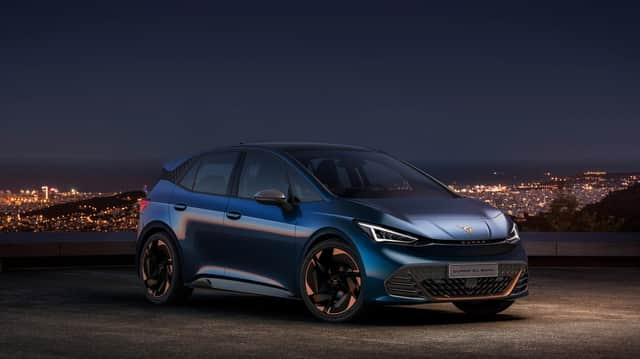 The march of the all-electric car continues with Seat's sporty offshoot, Cupra, confirming that its first pure-electric vehicle will be badged el-Born.
First seen as a concept car at the 2019 Geneva Motor Show, this production-ready electric hatchback is essentially identical to that seen in Switzerland, apart from the new alloy wheels. Also, the Seat badge has been dropped, replaced by what is conceived to be the more 'premium' Cupra badge.
The performance-focussed Cupra el-Born retains the fared-in radiator grille, short bonnet, large front quarter light windows and tailgate spoiler as seen on the concept car. The production version also has a number of overtly sporty design cues, including aggressive front and rear bumpers, wider side skirts, a lowered ride-height, a larger rear spoiler and those unique 20 inch alloys.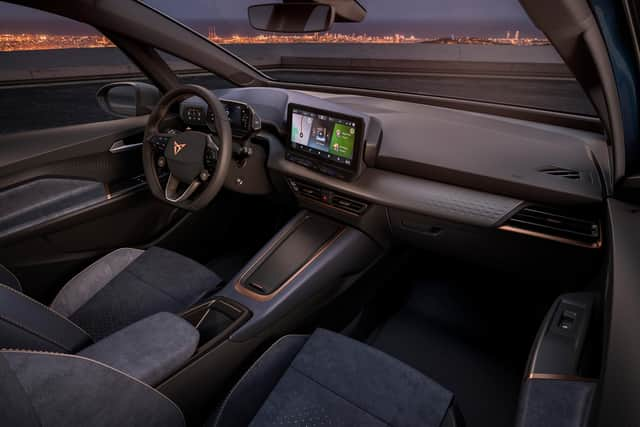 Looks good – but what about batteries and range?
Range is impressive, at least for an electric car. Thanks to its 82kWh battery pack (which is the largest unit currently available in any of the VW Group's electric vehicles) Cupra says the el-Born has a maximum range of 310 miles. Utilising the VW Group's MEB electric underpinnings - also used on VW's ID.3 and forthcoming ID.4 - there's an electric motor powering the rear axle.
Cleverly, the el-Born will feature an integrated heat-pump system that does not draw energy from the car's battery pack to warm the cabin, hence preserving the vehicle's range. Also standard are a range of convenience features including smartphone connectivity via the car's infotainment system, and an Augmented Reality head-up display.
Rapid charging is available, meaning drivers will be able to add 161 miles of range in just 30 minutes. Cupra also says that using a 100kW fast charger will allow the hatchback to recover an 80 per cent charge from flat in as little as 47 minutes.
As for performance? So far, Cupra has only confirmed the el-Born will cover 0-31mph in 2.9secs. The rest of the car's performance specs are yet to be confirmed.
It's worth highlighting that at the 2019 Geneva Show, when the el-Born was still masquerading as a Seat, the Spanish company stated it would have "the ability to reach 100km/h in only 7.5 seconds" - that's 0-62mph. It also said the car would generate 201bhp.
Any hints yet about interior and equipment?
If the VW cars built on the MEB platforms are anything to go by, it's pretty safe to assume the el-Born's long wheelbase will ensure there's plenty interior space - essentially comparable to a car from the class above. Bootspace is likely to mirror that of the Seat Leon, while at the same time there should be more legroom for rear seat passengers.
The official interior pix of the Cupra el-Born illustrate a rather plush cabin dominated by a new 10-inch floating digital infotainment display housed centrally in a fresh interior.
In addition there will be a new sports steering wheel, bucket seats in the front and touch-sensitive controls for the car's heating and ventilation system.
Nothing official yet, but as its seen as a 'performance-badged EV', it probably makes sense to look at its pricing in relation to the likes of the Cupra Leon and VW Golf GTI Mk8. That would pitch it around £34,000.
Where does the name come from?
Good question. It comes from El Born (in Spanish), a small, trendy precinct within the district of La Ribera in Barcelona, not far from the overly touristy Gothic Quarter. It was once an area dedicated to jousting, especially on horseback.