Peugeot Rifter review - getting under the skin of SUV-styled people mover
French firm tries to bring a splash of style to a world focused on practicality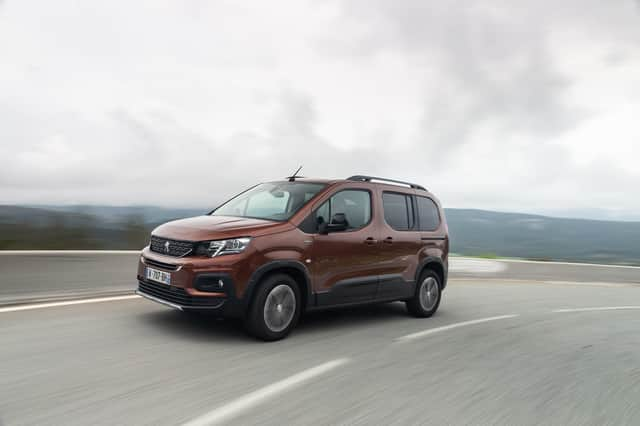 Let's be honest, light activity vehicles like the Peugeot Rifter aren't cars bought with the heart. They're bought with the head and both eyes firmly on practicality and value for money.
They're generally associated with airport taxi ranks and people with too many dogs, and are a bit odd-looking, with space and practicality given priority over aerodynamics or style.
The Peugeot Rifter, however, aims to bring a bit of SUV, off-road styling to the segment and the result is chunky, robust looking car that stands up in the visual stakes against more svelte cousins in the MPV segment.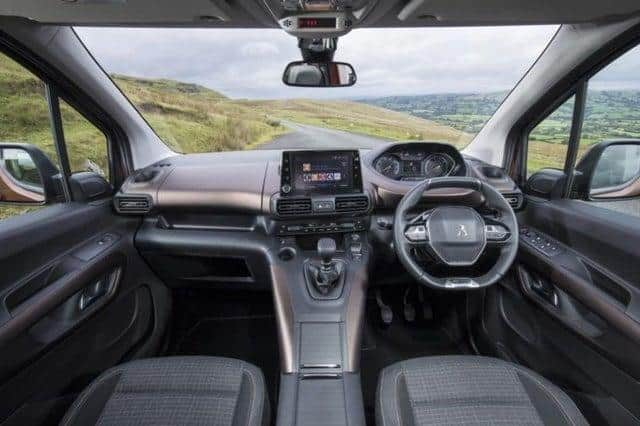 Much like stablemate Citroen's Berlingo model, in fact, with which it shares a platform.
It replaces the Peugeot Partner Tepee and is a significant improvement with squared-off, chunky, pseudo SUV details, a short front overhang and a grille that bears a distinct family resemblance to the 5008 SUV.
And despite the substantial cosmetic overhaul, it's lost none of the practicality that makes it such a popular choice with European cab drivers and people with giant dogs. The boot is enormous at 775 litres with the seats up, 3,000 with the seats down. The back row of seats can accommodate three child seats side by side - making this an affordable alternative to a seven-seat SUV for families with three pre-school children (it starts at a shade under £22k).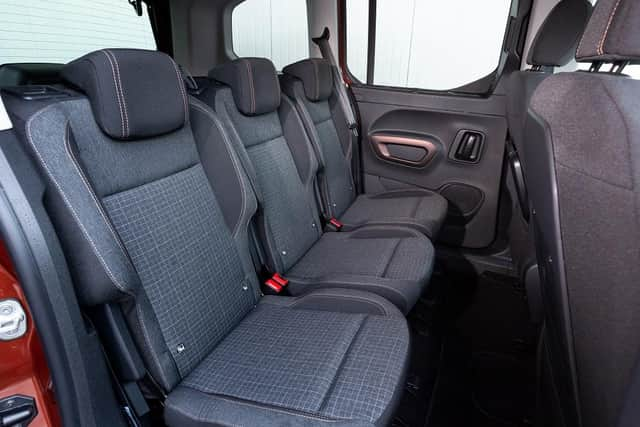 And if you've got five of the little angels you can buy a seven-seat version too.
That huge boot has a flat bottom and no overhang which makes it very easy to load. The downside of that is the door is an absolute slab and you need to park well away from walls or other cars to open it up fully. That said, they've thought of that too and you can open the rear windscreen with the boot door closed, so it's still practical for the packed supermarket car park.
It feels huge though. Thanks to the driver height and the fact it is admittedly quite wide compared with more car-like offerings, it feels very much like a van or pick-up during low-speed manoeuvring.
In terms of interior comforts and materials, however, it's more car-like and once you're on the open road it could be an SUV in the corners - a touch more body roll and a bit more lumbering than you'd expect in a saloon or hatch. It also has a tight turning circle and that combined with the reversing camera means the relative heft wasn't actually an issue during our test of Tesco car parks, office multistories and city traffic.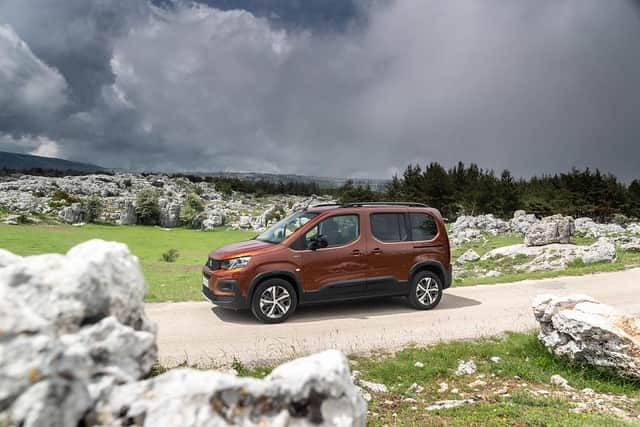 I tested the car with a 1.5-litre diesel engine in the most powerful 128bhp tuning. You can drive the same engine with 74bhp and 99bhp and there's a petrol-powered 109bhp and 128bhp unit as well.
Our 128bhp diesel felt a good fit for the car mated to the six-speed manual transmission and the nought to 62 second time of 10.4 seconds is on a par with many top-selling mid-market SUVs that weigh considerably less.
I thought I was going to dislike this car, as my past experience of the breed has left me feeling like I was driving a van with extra seats.
But the family practicality, big sliding doors and comfortable interior has won me over.
Would it have done so without the cosmetic overhaul? Probably not, I'm still a little shallow - but that's my issue, not Peugeot's.
Peugeot Rifter GT Line BlueHDi 130
Price: £25,865 Engine: 1.5-litre, four-cylinder, diesel Power: 128bhp Torque: 221lb/ft Transmission: Six-speed manual Top speed: 116mph 0-62mph: 10.4 seconds Economy: 46.1-54.2mpg CO2 emissions: 145g/km