MG HS review - making a budget statement
Emphasis is on value for money with MG's newest SUV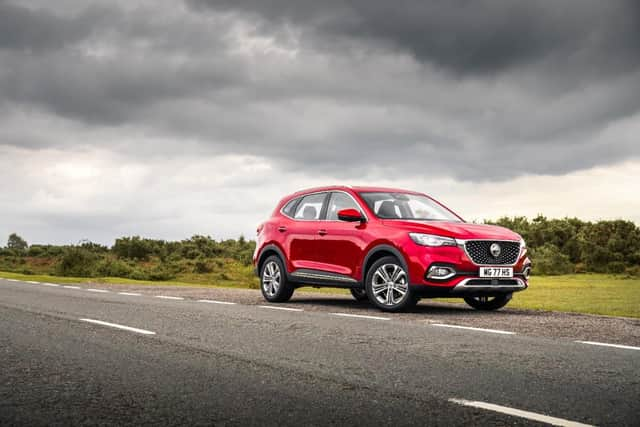 What do we have here? Yes, it's another mid-sized SUV looking to tempt buyers away from the ubiquitous Nissan Qashqai.
This is the MG HS and is the replacement for the GS - MG's first foray into the world of SUVs. The GS was instantly forgettable so MG is hoping its replacement will leave a bit more of an impression.
It certainly won't do that at a first glance. The exterior styling falls neatly into the generic SUV mould. There's a bit of Kia about it and a bit of Mazda - neither of which is a bad thing - but if it weren't for the giant MG badge on the grille you'd struggle to pick it out in a dim car park.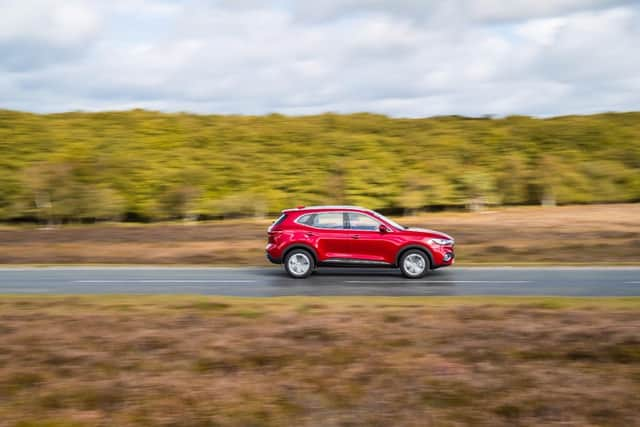 There's a similar lack of drama or daring inside but there's a pleasingly straightforwardness to the layout and a clear ambition to ape the style of more premium players. In some places this works, with nice turbine-style air vents, brushed metal-effect finishes, leather upholstery and glossy plastics. However, other touch points betray the car's budget positioning with brittle feeling materials and switchgear.
There's good space inside, four average adults will fit easily and the 460-litre boot is competitive for the class. Even tall passengers will find plenty of space in the back seats but this does come at the expense of those in front, who will find adjustment relatively limited. They might also struggle with the strangely sporty seats. These almost semi-bucket affairs in our Exclusive-spec car seem strangely out of place and while they'll probably suit some people I found their odd shaping uncomfortable.
Odd seats aside, on the road the MG is nicely refined. The 1.5 engine can get a little gruff if you work it hard and wind noise becomes more obvious at motorway speeds but, overall, there's not much to separate the HS from more expensive alternatives. The ride and handling are similarly soothing. Unlike the smaller ZS with its insanely quick steering, the HS is more laid back without feeling vague and the suspension is set up to offer decent comfort.
MG has kept things simple with the HS's drive options. There's a single turbocharged 1.5-litre petrol engine with the choice of six-speed manual or seven-speed dual-clutch automatic, and like most rivals it is front-wheel-drive only. With 160bhp it's powerful enough to get the HS to 60mph in 9.6 seconds and feels potent enough for the car.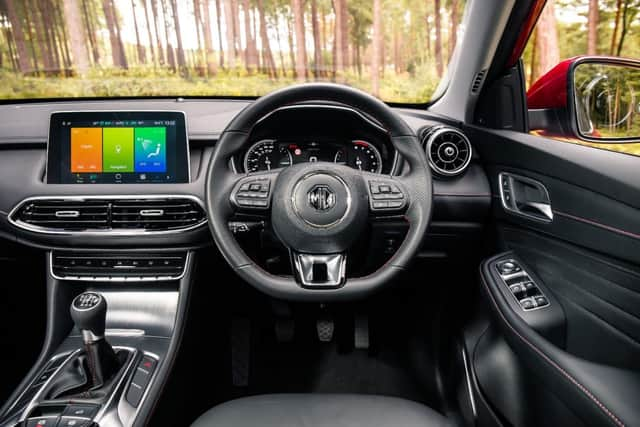 Specifications are similarly simple. There are two trim levels - Excite and the tested Exclusive. At £23,500 our test car came laden with equipment ranging from adaptive cruise control and heated seats to auto-dipping LED headlights, a panoramic sunroof, keyless entry and a powered tailgate. A 10.1-inch touchscreen houses sat nav, DAB radio and Android Auto/Apple CarPlay functions but is sluggish and fiddly to use. A full suite of driver aids also offers lane keep assist, forward collision mitigation, blind spot detection and rear cross traffic alert.
For the money the HS has no natural rivals. It's the size of a Qashqai but the price of a Juke and is clearly aimed at buyers not worried about badge snobbery or top-end materials. While it has its faults - some questionable materials and dubious ergonomics - for buyers looking for a mid-sized SUV at small SUV price, it has its attractions as well. You get plenty of equipment, space is good and the ride and refinement don't feel bargain basement.
Price: £24,995; Engine: 1.5-litre, four-cylinder, turbo, petrol; Power: 160bhp; Torque: 184 lb ft; Transmission: Seven-speed dual-clutch automatic; Top speed: 118mph; 0-60mph: 9.6 seconds; Economy: 36.2mpg; CO2 emissions: 177g/km