How to SORN a car - telling the DVLA you've taken a vehicle off the road and how it can save you money on car tax during lockdown
The steps to take if you don't plan on using your car for a prolonged period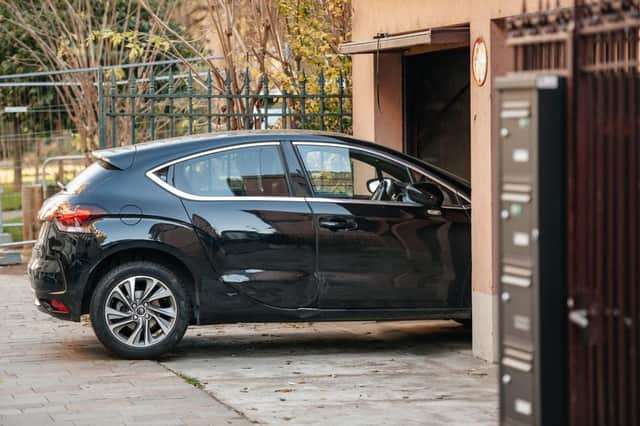 For drivers who aren't using their car at all, lockdown provides an opportunity to save a little money by declaring the vehicle off-road - know as making a Statutory Off Road Notification, or SORN.
What is SORN?
A SORN involves telling the DVLA that your car, van or bike is no longer in use on the public roads. It means that you do not have to pay VED (car tax), saving you some money, but also means you cannot legally use your vehicle on the road.
As the name suggests, the car has to actually be off the public highway - in a garage, on a driveway, or on some other private land. If your car is parked on a public road you can't make a SORN even if you have no intention of driving.
How to make a SORN declaration
SORNing your car is simple as long as you have the V5C log book or the V11 tax reminder letter.
The easiest way is to use the DVLA website. All you need to do here is enter the number from either the V11. This will allow you to declare the vehicle off road from the first day of next month.
Alternatively you can use the reference number from the V5C and your registration number to make an immediate SORN.
You can also notify the DVLA by phone, on 0300 123 4321 or by post, sending application form (V890) to DVLA, Swansea, SA99 1AR with a note of the date you want to take your vehicle off the road. However, the DVLA has asked drivers not to make postal applications to it during lockdown.
If you don't have the V5C or the car isn't registered in your name, you'll need to apply by post.
When to declare your car off road
You can SORN your car at any time, not only at tax renewal time. However, car tax payments are processed in whole months so you'll only be refunded for any full "unused" months from the date you make the declaration.
That means it's best to make your SORN declaration at the end of a month. SORNing a car mid-month means you've paid a full month's tax but won't be able to drive your car for the rest of the month.
How long does a SORN last?
Once you have made a SORN it last indefinitely and you do not need to renew it. It will remain in place until you choose to sell the car, scrap it or return it to the road by taxing it.
Insurance and SORN
Taking your vehicle off the road does not affect your insurance, you're still covered as long as you are paying your premium.
However, with the car off the road you can choose to stop your insurance as well. This is another way to save some money while the car isn't in use. Just remember that this means you won't be covered if your car is damaged or stolen.
Taking your car off the road does not affect its current MOT and while it is off the road you will not need to get another MOT. However, you will need a valid MOT to re-tax it when you return it to the road.
If your MOT expired while the car was off the road you are permitted to drive a SORNed vehicle to a pre-booked appointment to have the MOT carried out.
During lockdown, the Department for Transport and DVSA have offered a six-month extension on MOTs for all cars, vans and motorbikes whose certificate expired after March 30.
Cancelling a SORN and getting a car back on the road
You can return a SORNed car to the road at any time as long as it has valid insurance and an MOT.
To do so, go to the DVLA website and use your V11 or V5C reference number to apply for car tax.
Remember, once you have made a SORN on a vehicle you cannot drive it on public roads again until it is taxed and insured. Driving a SORNed car unless it is to an MOT appointment risks a fine of up to £2,500.