21 of the biggest new cars coming in 2021 - The models to watch out for, from family SUVs to hybrid hypercars
Some of the most interesting and important cars heading our way next year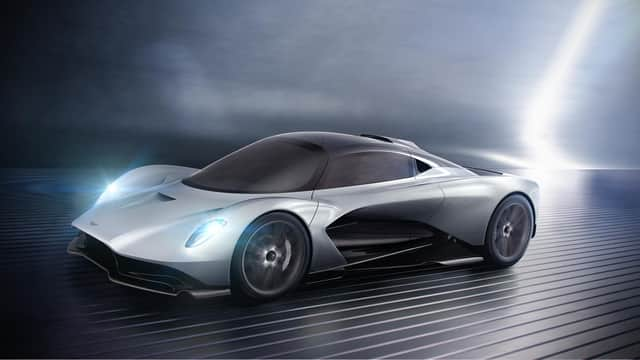 We're not quite halfway through 2020 but the motoring world is always looking forward and as soon as one model is launched a manufacturer's thoughts turn to the next big thing.
This year has still to see the Aston Martin DBX, Honda e and Volkswagen ID.3 hit the road but already many manufacturers have hinted at what we can expect from them in 2021 and even beyond.
It's a constantly changing landscape with nailed-on certainties joined by more ambitious intentions but here we've tried to gather some of the most interesting or important models slated to arrive in 2021.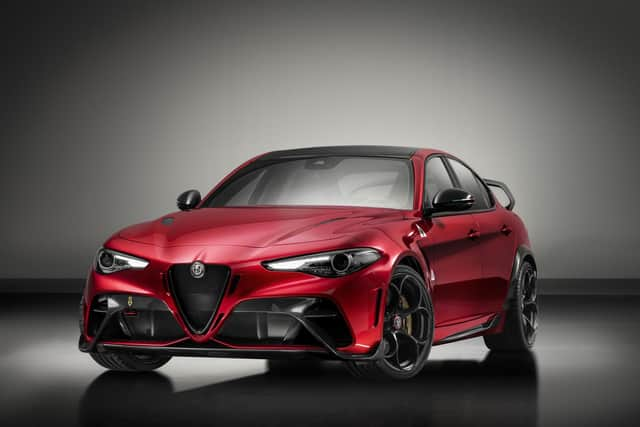 Alfa Romeo Tonale
A smaller sibling to Alfa's existing Stelvio, the Tonale will aim to take on compact premium SUVs like the Volvo XC40 and Range Rover Evoque when it goes on sale. With great Alfa looks and a plug-in hybrid option it could be the shot in the arm the brand needs.
Alfa Romeo Giulia GTA
At the other end of Alfa's range from a small hybrid SUV is the Giulia GTA. A Guilia Quadrifoglio on steroids, the GTA is a more powerful, lighter weight take on the super saloon. Its 2.9-litre V6 puts out 533bhp and there's a wider track and bespoke suspension setup to sharpen its handling. A GTAm version strips out the rear seats in favour of a roll bar.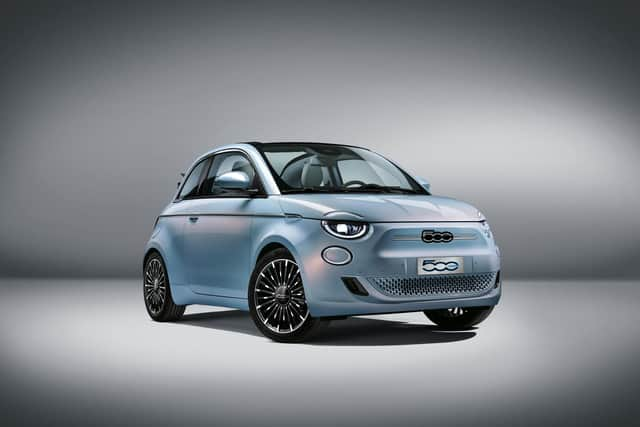 Aston Martin Valhalla
Billed by Aston as the "son of Valkyrie", the Valhalla will be the brand's third mid-engined hypercar, following the mind-bending Valkyrie and Valkyrie AMR. Adopting F1 technology, the Valhalla will use an in-house designed 3.0-litre V6, which Gaydon says will be the most powerful in its range - so expect more than 700bhp from its twin-turbo hybrid setup.
BMW has so far only released concept car images of the i4 but a production version is expected to go on sale next year, possibly with some of the more controversial design elements toned down. The i4 will be a pure-electric mid-sized saloon that will take on the Tesla Model 3 and BMW claims it will offer 523bhp and 373 miles of range from its single motor and 80kWh battery.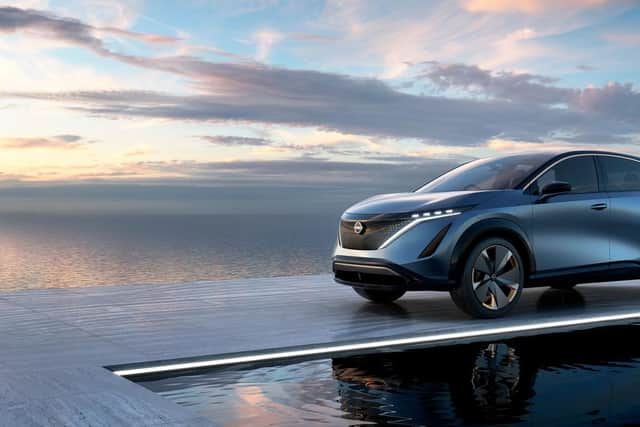 BMW iNEXT
The iNEXT will be one of the first cars built on BMW's common platform, which can support combustion engine, hybrid and all-electric powertrains. The iNEXT will use the latter of those and act as the flagship model for BMW's i range of EVs. It's a large SUV - close to X7 size - and while details of the motor and engine size are still secret, BMW says it will have an official range of more than 370 miles.
Dacia EV
Dacia is famous as a budget brand and EVs are famous for being relatively expensive. Which makes the Spring Electric Concept an important car. Based on a Chinese-market Renault, the roadgoing version of the compact all-electric crossover could be the budget electric car the market has been waiting for.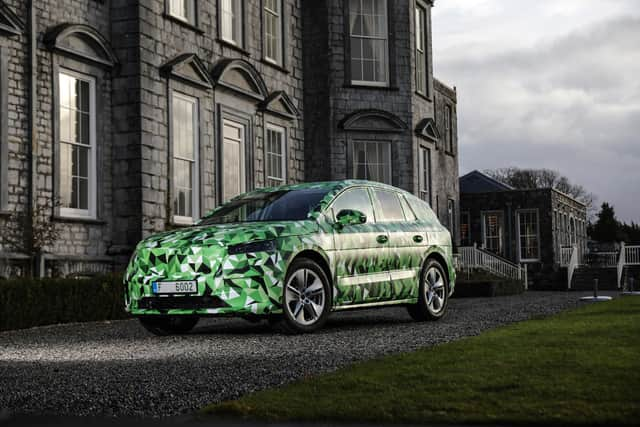 Fiat 500
Due to make its official public debut later this year, this is the all-new, all-electric Fiat 500. Ditching the internal combustion engine completely, it's recognisable as a 500 but is built on a new EV platform with a 42kWh battery good for a claimed 199 miles of range. As well as subtly different looks, expect a more modern interior when it goes on sale early in 2021.
Hyundai's i30 N was its first real attempt at a hot hatch and, fresh from the success of that comes a hot version of its Kona SUV. Not an obvious choice perhaps but VW has done it with the T-Roc R and Ford has a Puma ST on the way so there's a market for it. The Kona N is expected to share the i30 N's turbocharged 2.0-litre engine, which produces up to 271bhp in the Performance edition, and has been spotted testing at the Nurburgring to ensure its handling matches its pace.
Hyundai i20 N
Not content with turning the Kona into its second hot model, Hyundai is also creating a go-faster version of its i20 supermini. Details of the powerplant haven't been confirmed but the i20 N will challenge the Ford Fiesta ST and VW Polo GTi in the small hot hatch stakes, so expect at least 200bhp and a 0-60 time of around seven seconds.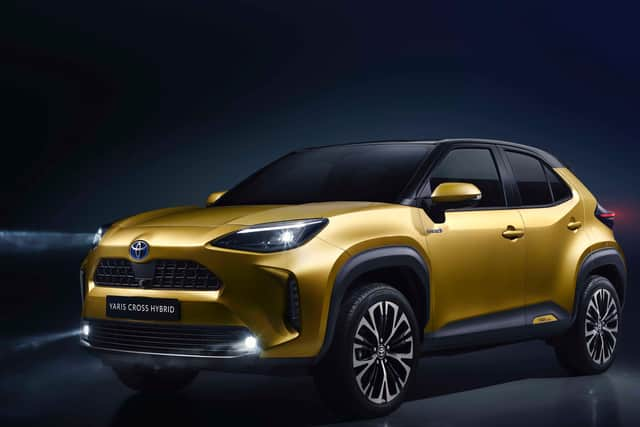 Jaguar XJ
The last generation of Jaguar XJ bowed out last year and wasn't immediately replaced. Instead, the brand has decided to start with a completely clean slate and use the knowledge and experience gained developing the I-Pace to reimagine its flagship as an EV. The new XJ will be electric-only and positioned as a luxury saloon to take on the Tesla Model S and Porsche Taycan
Lexus UX 300e
Lexus is famous for its dedication to hybrid drivetrains - the brand's whole range now comes with a petrol/electric option, even the outrageous-looking LC Coupe. But next year it will join the world of pure EVs with an all-electric version of its smallest SUV. A 201bhp motor will be powered by a 54.3kWh battery, promising a over 180 miles of range.
The MX-30 is Mazda's own unique take on the current trend for electrification and SUVs. Rather than cramming a huge battery in to get maximum range, Mazda has fitted the MX-30 with a 35.5kWh battery that will offer just 130 miles of range. It argues that such a range is sufficient for most users and a smaller battery keeps weight down, making it more fun to drive.
MG E-Motion
MG used to be a sports car brand but since the name was rescued by China's SAIC it's been all about cheap SUVs. In 2021 that will change with the planned launch of the E-Motion. How much of the concept car's elements will be carried over isn't clear but it will definitely be a two-door, all-electric coupe designed to act as a halo model for the brand.
Nissan Qashqai
Not an all-new version of the UK's best-selling SUV but a heavily revised one with a focus on new drivetrains. The facelifted Qashqai is expected to bring a plug-in hybrid option when it goes on sale next year along with a range-extender which will be powered by electric motors and use a small petrol engine to charge the battery rather than drive the wheels.
Nissan Ariya
Potentially even more important to Nissan than a new Qashqai, the Ariya will sit alongside it as an electric-only SUV when it goes on sale in 2021. Details are limited at the moment but Nissan says it will have twin motors for four-wheel drive and it will be closer to the X-Trail than Qashqai in size.
Skoda Enyaq
Using the same purpose-made electric MEB platform as VW's ID.3 and Seat's El-Born, the Enyaq marks Skoda's entry into the family EV market. An SUV designed to fit between the Karoq and Kodiaq, it will offer a choice of battery and motor combinations offering from 62kWh and 177bhp to 82kWh and 201bhp in standard forms and up to 300bhp for the proposed vRS version.
Skoda Fabia
Skoda's current generation Fabia has been around for what feels like forever and next year it will be replaced by an all-new model. Using the MQB A0 platform that the Seat Ibiza and VW Polo have enjoyed for years, the new Fabia will also get much of the driver assistance, convenience and safety tech of its VW Group stablemates.
SsangYong Korando E100
SsangYong has grand plans for a line-up of all-new all-electric models by the middle of the decade but before that, it will turn one of its existing models into an EV. From next year the budget-priced Korando will be available with a 188bhp electric drivetrain powered by a 61.5kWh battery good for more than 200 miles of range.
Toyota Yaris Cross
A new compact SUV due to go on sale in mid-2021, the Yaris Cross will sit below the C-HR and take on the Nissan Juke and Renault Captur. Sharing its platform with the Yaris, the Cross will be bigger in every direction and sit higher. It will also be a hybrid - using the Yaris's 1.5-litre petrol/electric arrangement - and, unusually for the segment, offer four-wheel drive.
Vauxhall Astra
Last year saw the Astra get a gentle facelift and a couple of new engines but 2021 will see a brand-new car. The new model will retain a low, coupe-inspired shape and share a platform and engines with other PSA Group cars such as the Peugeot 308, including petrol, diesel and plug-in hybrid options.
Volkswagen ID.5
ID.5 is expected to be the production name for the ID Vizzion, previewed last year and expected to be launched in 2021. Another member of the ID electric car family, it will be a large saloon/estate - think Passat to the ID.3's Golf. VW says it will support two and four-wheel drive, with between 275bhp and 335bhp, and an 82kWh battery that can charge to 80 per cent in just 30 minutes.