15 cheap electric cars 2020: best low-cost EVs you can buy in the UK - from Nissan Leaf to Mini Electric
Our run down of the lowest-priced EVs currently available to order in the UK
2020 has been a big year for electric cars.
Despite the various difficulties faced by the car industry and buyers, sales this October were almost double what they were in October 2019 and there have been in the region of 20 new models launched or announced since the start of the year.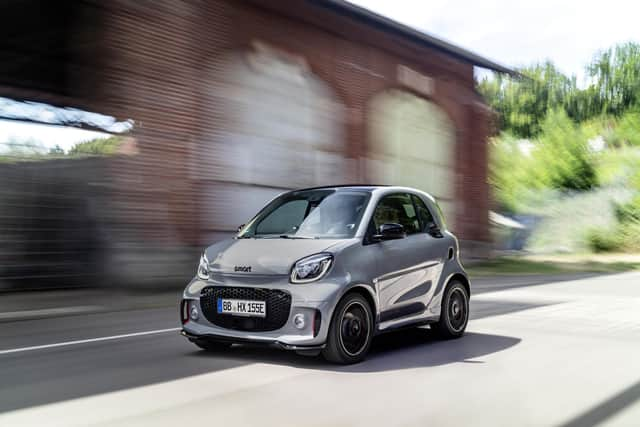 Some models, such as the Porsche Taycan remain out of the reach of most drivers and there's no doubt EVs are more expensive than a petrol or diesel equivalent but a growing number are within reach of the average motorists.
Here we run down the cheapest new electric cars available to buy or order right now. We've discounted the £10,000 Renault Twizy on the grounds that it's actually a quadricycle and unlikely to be anyone's main means of transport.
Smart EQ fortwo, £22,495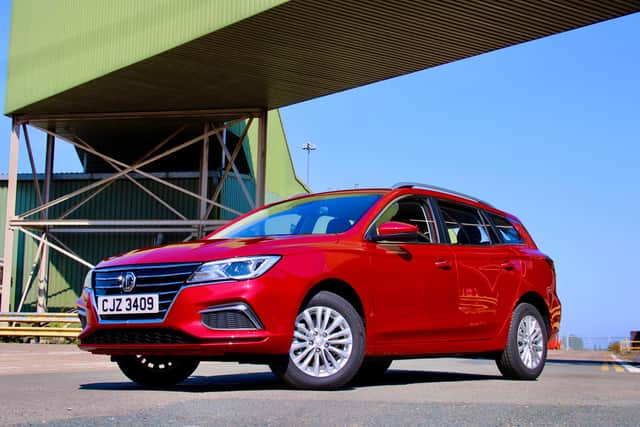 Smart's unique two-seater city car has been reinvented for the electric age. The shape is instantly recognisable but the tiny petrol motor has been replaced by a single 80bhp electric motor. A 17kWh battery offers between 75 and 80 miles of range, and charging at a domestic 7kW wallbox takes just under three and a half hours. If the tiny two-door isn't big enough, there's always its big brother (see below).
Seat Mii, £22,800
This is the first of Seat's electrified range, available to order now with first customer deliveries imminent. An all-electric version of Seat's existing compact five-door city car, the Mii offers 82bhp and a massive 156lb/ft from its single electric motor, meaning it can reach 31mph from a standstill in only 3.9 seconds. The car's 36.8kWh battery provides up to 160 miles of range from a single charge, based on the WLTP test cycle and allows for rapid charging to 80 per cent capacity in an hour.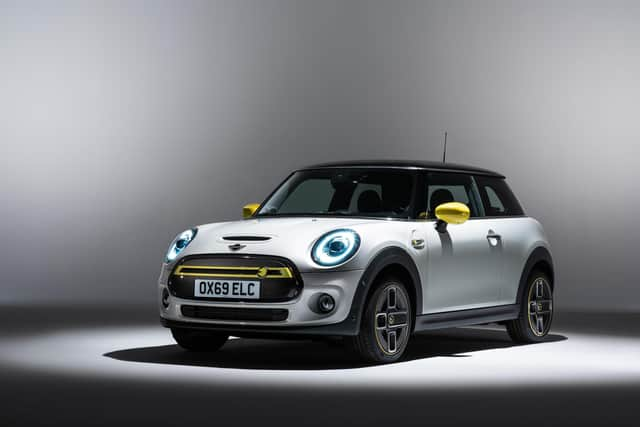 Smart EQ forfour, £22,980
A four-door, four-seat alternative to the diminutive fortwo. The forfour uses the same electric drivetrain as the fortwo with the same power, battery capacity and charging time. The added weight of the larger car means it's a second slower to 60 and will only do between 71 and 81 miles on a charge.
MG5 EV, £27,495
MG's second all-electric model is also Europe's first all-electric estate car. Having already launched an electric SUV (see below), the budget brand has expanded its line-up with this Ford Focus-sized option. With a 578-litre boot, it's a practical family vehicle and its 52.5kWh battery is enough for a range of 214 miles.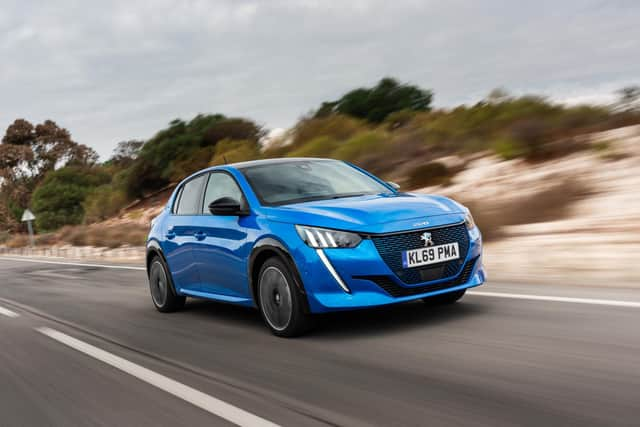 Mini Electric, £28,100
Getting in ahead of its natural rivals the Fiat 500 Electric and Honda e, the Mini Electric was the first of the cutesy retro city cars to go electric. It keeps the three-door hatch's familiar looks but with subtle clues to its drivetrain. That drivetrain uses a 32.6kWh battery and a 182bhp motor driving the front wheels. Acceleration is a Cooper-beating 7.3 seconds but too much of that will eat into the official 145-mile range. Your £28,100 gets you the basic Level 1 car, with prices rising to more than £30,000 for the top-spec Level 3 model.
MG ZS EV, £28,495
The ZS EV is the first all-electric car from budget brand MG, launched at the start of 2020. It's also one of the first all-electric models in the C-SUV segment. What it lacks in glamour, it makes up for with high equipment levels, a decently spacious interior and a 44.5kWh battery that's good for 163 miles of zero-emissions motoring.
Vauxhall Corsa-e, £29,415
Based on the same new platform as the more expensive Peugeot e-208, the Corsa-e is Vauxhall's first all-electric version of its best-selling supermini. Powered by a single electric motor with 134bhp and 192lb/ft of torque, the Corsa-e can hit 31mph in 2.8 seconds and 62mph in 8.1 seconds. A 50kWh battery offers up to 209 miles of range and two trim levels keep options simple for buyers.
The Leaf is the granddaddy of mainstream EVs and remains one of the default choices for buyers looking to switch from conventional engines to electric. Apart from the slightly gawky looks it's a fairly standard family hatchback but with an all-electric drivetrain. Since mid-2019 it's been available in two versions - the less powerful standard car has a 148bhp motor and 40kWh battery while the E+ gets a beefier 212bhp motor and a 62kWh battery. The standard car's range is stated at 168 miles, while e+ stretches that to 239 miles. Both accept DC rapid charging of up to 50kW and feature Nissan's neat e-pedal which allows for single-pedal driving.
Renault Zoe, £29,995
The bigger, more sensible choice if you're looking for a French EV (rather than the bonkers Twizy). The Zoe was one of the first "affordable" EVs and the second generation was launched in 2019 offering more power, more range and refreshed looks. Its new 52kWh battery offers up to 242 miles on the WLTP test and now features 50kW rapid charging to add 90 miles of range in around 30 minutes. There are also two motor choices - a 108bhp R110 and a 133bhp R135 - to suit different drivers' needs.
Honda e, £30,160
What started out as a motor show concept quickly spun out into a full-on production model for Honda. The show car's cute looks have been more or less retained as Honda takes on Mini and Fiat with its retro-inspired city car. Like the Zoe, the Honda e comes with a choice of power outputs – the lower price getting you a 134bhp version rather than the quicker 151bhp one. Both use a 35.5kWh battery for a range of up to 137 miles and rapid 100kW charging will add 75 miles of charge in around half an hour.
Peugeot e-208, £32,025
Peugeot's declared business model is "choose your Peugeot, choose your powertrain" and to that end you can have your new 208 in petrol, diesel or electric format with the usual choice of trim levels. The e-208 uses a 134bhp electric motor to drive the front wheels, with energy from a 50kWh battery. That will charge in as little as 30 minutes and offer up to 217 miles on a single charge.
The first supply of Kia's electric crossover sold out within three months of going on sale last year. This year, Kia is committed to bringing 6,000 examples to the UK to clear the waiting list and offer the model to more buyers. Using the same motor and battery combination as the Soul EV, and Hyundai Kona, it packs a 64kWh battery feeding a 201bhp motor that drives the front wheels. Maximum range is 282 miles, with a charging time of 1 hour 15 minutes (at 50kW).
Nissan E-NV200 Combi, £32,755
An EV with practicality to the fore. This is a passenger version of Nissan's E-NV200 cargo van and is available in five or seven-seat configurations, features sliding doors and between 70 and 2,940 litres of load space. It uses the same drivetrain as the standard Leaf but its boxier shape means the 40kWh battery only stretches to 124 miles of range and entry-level models miss out on rapid charging capabilities.
Hyundai Kona Electric, £33,150
Hyundai's first entry on this list has been winning plaudits around the world for bringing huge real-world range at an affordable price. The all-electric version of the firm's crossover features a 64kWh battery that powers a 201bhp motor. Its range is a Tesla-troubling 279 miles from a single charge and rapid charging will add 80 per cent of capacity in 75 minutes.
Hyundai Ioniq Electric, £32,950
The Ioniq was the first car to offer three different electrification options, with the choice of mild hybrid, plug-in hybrid and full electric. This all electric model, like the Leaf, is fairly conventional family hatchback with a 38kWh battery and single 134bhp motor. Fully charged, it offers 194 miles of range.