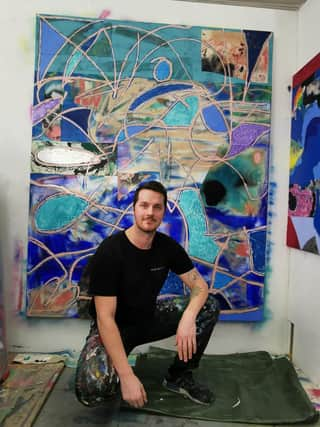 Non-fungible tokens (NFTs) are the latest crypto craze enjoying sudden, sweeping success globally online as artists around the world enjoy huge profits for digital work such as videos, gifs or even memes.
NFTs exploded on to mainstream public consciousness earlier this week when digital artist Beeple – aka US-based Mike Winkleman – sold an NFT of a digital collage of thousands of photos called 'Everydays – the First 5000 days' for no less than $69m with fees.
The price, more than several 'real' celebrated masterpieces by the likes of Turner or Goya, has immediately dragged NFTs from relative public obscurity into the news agenda and sparked a debate over whether they are merely a fad or a new dawn for monetising artistic ideas in a digital era.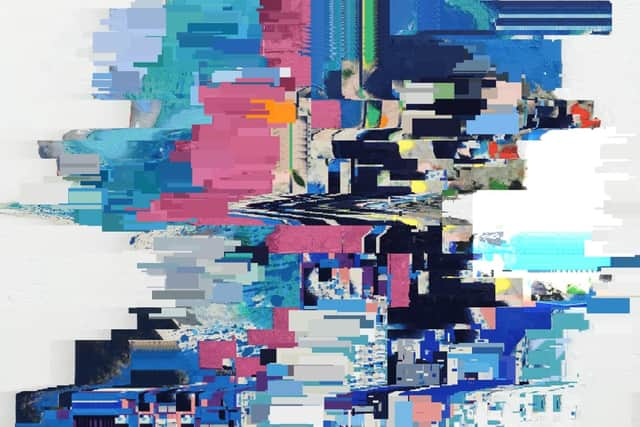 The tokens themselves act like a digital copy authenticated with a claim of ownership once 'minted' on a blockchain, in this case mostly Ethereum, as a secure network of computers work to maintain records of transactions made in a certain cryptocurrency.
Because each NFT has its unique position and entry on the blockchain, they can provide both bragging and ownership rights for a seemingly unique digital asset and a proof of provenance in which a potential buyer can have faith.
Sometimes described as being like 'Bitcoin for art', the key distinction between Bitcoin and NFTs lies in this notion of 'non-fungibility'. While Bitcoins are interchangeable and can be traded as like for like, NFTs are individual tokens that cannot be mutually exchanged due to each one having a unique identifier and information.
Hence, the more popular and less techy analogy of NFTs as resembling trading cards or collectibles has stuck, with bands like Kings of Leon releasing whole albums as NFTs to appeal to fans and collectors, and meme makers minting their creations to try and reclaim them from the depths of social media.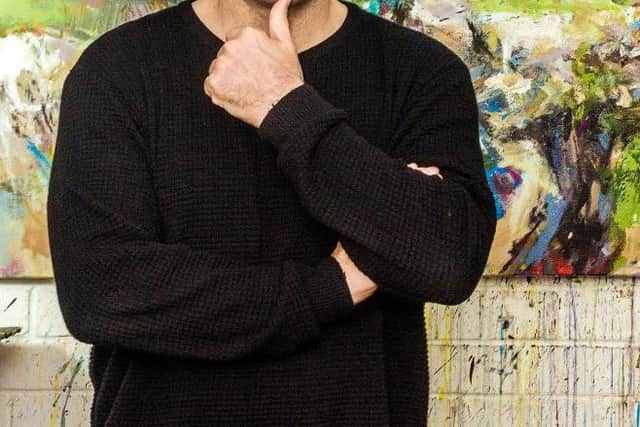 Artists can create single editions of NFTs to be cherished and treasured as truly unique works, much like a painting you might buy and proudly display in your home. But NFT communities are constantly a-buzz with hotly-anticipated NFT 'drops' from famed cryptoartists, selling hundreds or thousands of editions in Ethereum cryptocurrency – aka Ether, to trade-hungry buyers.
Edinburgh-based artist Trevor Jones has tried his hand, with great success, at both. Since embedded QR codes in oil paintings back in the early 2010s, Jones has established himself as an artist melding the worlds of old and new - looking to technology to enliven work for digital audiences.
"I've always considered myself a traditional painter," Jones says. "I graduated as a mature student from Edinburgh College of Art in 2008 and have always been interested in using new technology to find ways to engage the viewer differently, like through a smartphone."
When Jones created his Picasso's Bull as an oil painting on canvas, he sought to adapt it digitally, giving the painting a new lease of life as an animated NFT which sold for a whopping $55,555 on marketplace Nifty Gateway.
"This was a very cool concept for me," Jones explains. "Although I've previously produced short videos to use for augmented reality - letting you can scan my painting and see it transform into a particular story or video music to explain it more - painting with NFTs let me explore animations, gifs or video, completely reworking my paintings in a new, exciting and innovative way."
While the NFT landscape might seem like just another playground for tech bros and super-rich investors, another Edinburgh-based cryptoartist, Anna Louise Simpson, says that creating NFT art has been "life-changing":
"As a mum I had to make sure that I had cash coming in when the second lockdown hit. In the early days of making NFTs, I didn't have the same luxury as some of the male artists of tokenising one piece every few months and waiting for the big sale, it took a lot of time and work."
But as NFTs proliferated, with buyers and collectors seizing on a treasure trove of diverse digital artworks, Simpson found her hard work paying off; rising up the ranks as the only female cryptoartist in marketplace Super Rare's Top 20 and seeing incredible profits on her work over the last month.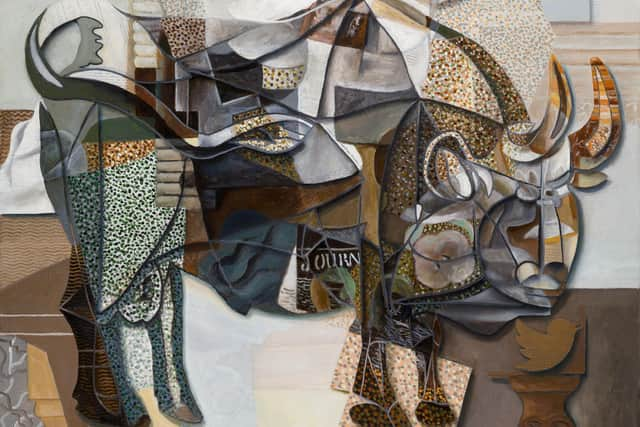 "If someone had told me this time last year that I'd sell a piece for $28,000, I would have laughed at them," Simpson adds. "As a woman and a mother, the financial freedom that this offers as an artist to not be struggling to make ends meet is incredible and I think a lot of that's been lost in some of the conversations about NFTs. The financial impact for women and mothers is absolutely huge.
The craze could have a seismic impact on Scottish art too, Simpson says. "If you've not been to the right art college or met the right people, or even exhibited in the right gallery, a lot of doors are not open to you. At least this way, you've got access to a global, international audience and that aspect of internationalism I think is really important for Scottish art."
Indeed, the success of Glasgow-based artist David Iain Brown, who started creating NFT art in lockdown after seeing other artists pivot to the much-hyped digital art format, is perhaps a further testament to this. After just two weeks, Brown has already sold 12 artworks and is enjoying the newfound potential for collaboration with other artists and creatives across the world.
But as profits boom, artists are falling victim to scams on some NFT marketplaces or looking on helplessly as work gets stolen or scraped by social media bots. Environmental concerns for the energy-intensive process of "minting" cryptoart on Ethereum and fears for the future of galleries, and the art itself, are growing.
Martin Zeilinger, Senior Lecturer in Computational Arts & Technology at Abertay University, says NFTs could present "insane complications" for the art world: "If your work is stolen and minted by someone else, there's nothing you can really do about that. One of the blockchain's promises is that once a piece of information is entered into it, it becomes immutable. It's so cryptographically secure that you can't change or erase it, and because there's a lot of anonymisation you can't always find out who generated it either. In other words, it's a perfect storm for a lot of identity fraud."
As Zeilinger points out that many NFT marketplaces, littered with charts of top trades and sky-high sales, more closely resemble a stocktrader's office than a gallery, it's easy to remain sceptical as to who benefits most in the NFT hype-machine.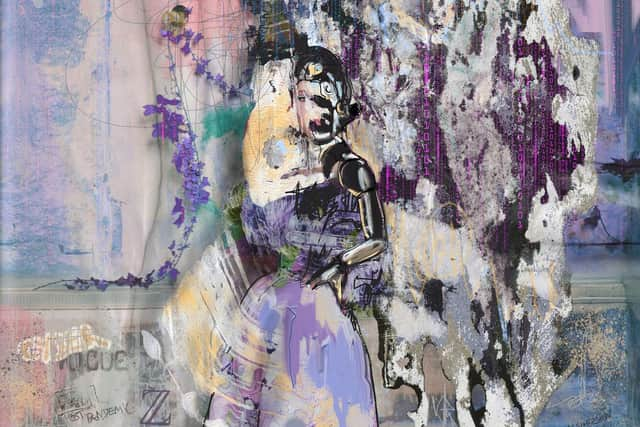 A Message From the Editor:
Thank you for reading this article. We're more reliant on your support than ever as the shift in consumer habits brought about by coronavirus impacts our advertisers.
If you haven't already, please consider supporting our trusted, fact-checked journalism by taking out a digital subscription.
Joy Yates
Editorial Director