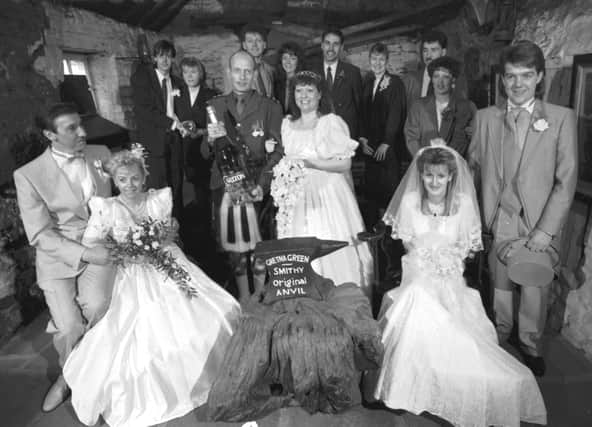 Valentine's Day in Scotland: Here are 21 pictures of Scots enjoying the most romantic day of the year over the decades
Love is in the air every February 14 as Scots celebrate a day dedicated to romance.
Originally a Chistian feast day to honour the martyr Saint Valentine, it's long been taken over by folk tradition to become a day of love.
What we now know as Valentine's Day started in 15th-century France where the occasion was marked with singing and dancing.
The now-familiar custom of sending cards, flowers, chocolates started in the UK, with the first pre-printed cards being sold in the late 18th century.
It wasn't until the 20th century that Valentine's Day became a major commercial event – notably when the Hallmark greetings card company started mass-producing cards in 1913.
Here are 21 pictures of how Valentine's Day has been celebrated in Scotland in years past.