John Lennon's plan to take son Sean to Edinburgh in 1981
Forty years to the day he lost his life, we tell how music legend John Lennon had been planning an imminent return to Edinburgh – the city he loved as a child.
In an audio diary recorded on September 5, 1979, Lennon gets deeply personal as he reflects on the past, discusses the present and looks to the not-too-distant future.
It would be a future he would never experience for himself, his shocking murder coming 14 months later at the hands of a deranged fan outside his New York apartment.
Never intended for public airings, the tapes reveal many of the music icon's deepest and most controversial secrets, including Lennon's sexual desires and his bitterness towards fellow artists.
He has a pop at the 1970s offerings of former fellow Beatle Paul McCartney, while taking digs at Rolling Stones frontman Mick Jagger and also Bob Dylan, who had previously been a major inspiration to him.
Most poignant, however, is the Imagine singer's stated intent to make a trip back to the UK, and, in particular, Scotland, within the next 18 months and for the first time in a decade.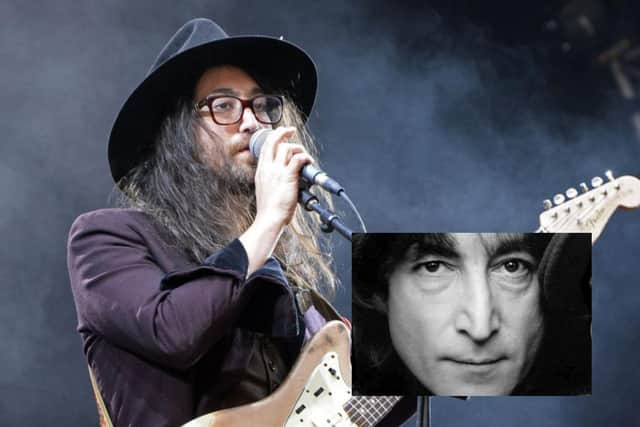 Lennon recalls childhood summers spent at his aunt and uncle's homes in the Scottish capital and the Highlands and being taken to see the Edinburgh Tattoo, calling the experience "one of my favourite dreams".
Despite being brought up in suburban Liverpool, Lennon's recording reveals how he always felt most free in Scotland and that he was forever searching for a little slice of Caledonia outside of New York.
He pledges to take Sean, his son to Yoko Ono, to Edinburgh, the city he cherished as a child, but hadn't visited since 1969.
Sean, who is now older than his father was at the time of his death, had yet to celebrate his fourth birthday at the time of the proposed trip to Scotland.
Speaking longingly, John says: "The bagpipes get me right back to Edinburgh, which is one of my favourite dreams. The Edinburgh Festival and the Tattoo ... and the castle, where all the bands of the world's armies would come and march and play.
"I always remember feeling very emotional about it, especially when they did the bit at the end, where they put all the lights out and there's just one guy playing the bagpipes. [Adopts Scottish accent] Lit by a lone spotlight – och aye.
"Well, in 1981, I'll take Sean there 'cause that's a good year to go.
"I always felt free in Scotland. It's probably the same feeling that I get in Japan, actually. It's easier to be yourself in a foreign country."
In his book John Lennon: The Life, author Philip Norman tells how John, who had been living in the US from 1971, had become fixated with the idea of returning home to the UK and that he had repeated this desire to his beloved Aunt Mimi over the telephone on the day he died.
Mr Norman says Lennon was becoming increasingly nostalgic about the places he once knew, even going as far as to request Mimi post his once-despised Quarry Bank high school blazer and tie to his Manhattan home.
"I have no doubt that had John lived long enough, he would have come home," Mr Norman told the Liverpool Echo in 2013.
A message from the Editor:
Thank you for reading this article. We're more reliant on your support than ever as the shift in consumer habits brought about by coronavirus impacts our advertisers.
Comments
 0 comments
Want to join the conversation? Please or to comment on this article.