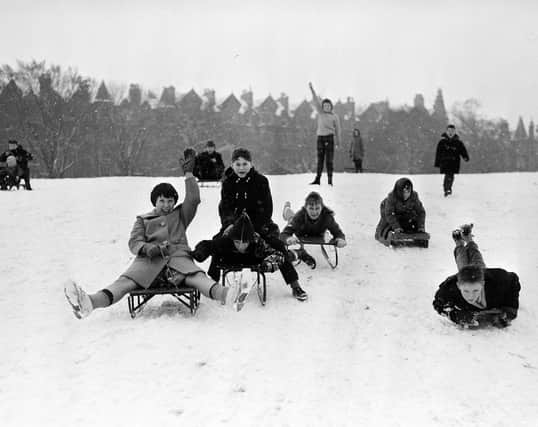 Edinburgh's Meadows Retro: These pictures from the 1950s and 1960s show the fascinating past of the popular park
It's one of the most popular spots in the Capital for everything from a picnic to a game of cricket, but the Meadows has seen many other uses over the years – as these pictures show.
Until around 1920 the Meadows was used to graze animals and it was only after the demise of this practice did it become a public park.
Further back still it contained a loch, known as the South Loch, which was drained in the 18th century to create the familiar expanse of grass with a park with a path round the edge.
A full right of public access was introduced in middle of the 19th century, when new paths were added criss-crossing the park – some of which remain in use today, including Middle Meadows Walk.
In the 1870s the Meadows were used by both Hearts and Hibs football teams, with the first derby between the sides held there on Christmas Day 1875.
A large glass pavilion sprung up in the park for the 1886 International Exhibition of Industry, Science and Art, with an arch made from whale's jawbones created as part of the Zetland and Fair Isle Knitters Association's display. The path is still called Jawbone Walk today.
By the 1950s and 1960s the park was largely used for recreation, but also for a few other more unusual purposes – even receiving a special royal visit.
Here are 18 pictures to take you back to those days.