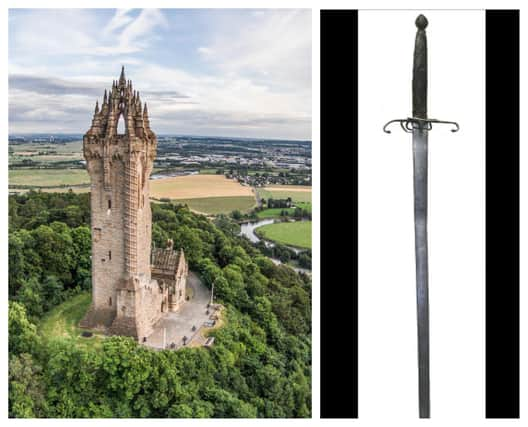 Dr David Caldwell, outgoing president of the Society of Antiquaries of Scotland, said the sword, which is on show at the National Wallace Monument, Stirling, had "nothing to do" the leader of the First War of Independence, who lived from 1270 to 1305.
He described the sword as a "not very good example of a two-handed 16th Century sword" which was acquired in "desperation" to link the monument to Wallace.
Dr Caldwell, a retired curator who worked with National Museums Scotland for 38 years, made the remarks during an online society lecture on Scottish identity.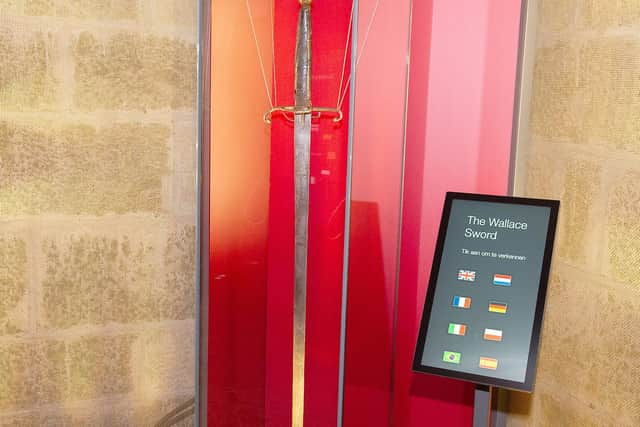 He said: "As a curator I am used to seeing objects acquire an association that are not necessarily true.
"When the Wallace Monument was being built in the 19th Century, there was a great desire to find appropriate relics to go with the great man and they were very hard to find."
He said that Charles Rogers, the reverend who proposed the monument, was aware of a sword held at Dumbarton Castle which had reported links to Wallace.
Dr Caldwell said: "It had already been rubbished by the experts of the day, quite rightly, as not being a very good example of a 16th Century two-handled sword.
"It had absolutely nothing to do with Wallace himself but Rogers was desperate. He badly needed some symbol and eventually he managed to persuade himself that this could have been associated with the great man."
Information promoted by the National Wallace Monument said that "it is believed" that the Wallace Sword was left at Dumbarton Castle from 1305 after Wallace was imprisoned there. A mention of 'Wallace's sword' later appears in accounts of the Lord High Treasurer of Scotland in 1505,.
However, Dr Caldwell said the association with Wallace only goes back to 1803, when William Wordsworth and his sister Dorothy visited Dumbarton Castle and were told by a soldier that it was the warrior's sword.
"Dorothy Wordsworth wrote that into her diary. That is the basis for the identification of it being Wallace's Sword," Dr Caldwell added.
Ken Thomson , of Stirling District Tourism, which runs the National Wallace Monument, said the sword was "held in high respect" during the 1800s when Scotland experienced a surge in patriotism.
When it was brough to Stirling in 1888, Provost Yellowlees said: "…no true Scotsman could look upon this sword without having anew a feeling of gratitude to the patriot who wielded it, and who bled and died to secure for his country that liberty which to him was dearer than life".
Mr Thomson added: "We realise of course that there will always be questions regarding the authenticity of the sword, as there are with so many historical artefacts, but more importantly - it has come to be recognised as a powerful symbol of liberty, and a reminder of the freedom for which Wallace fought."
Dr Caldwell said it was "just possible" that one part of the sword blade – which is made from three pieces welded together – dates from the 13th Century.
"It maybe yet they can turn it into something associated with our great hero," he added.
Scotsman
A message from the Editor:Thank you for reading this article. We're more reliant on your support than ever as the shift in consumer habits brought about by Coronavirus impacts our advertisers.