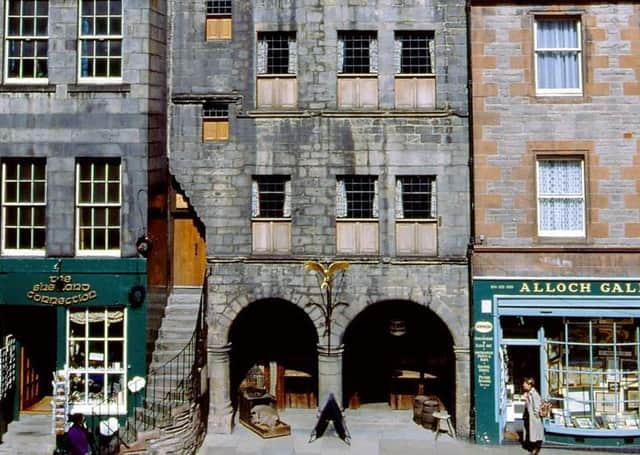 When writing about history, people sometimes talk about the truth being "lost in the mists of time", giving the impression that the further back in time you go, the murkier the events of the past get.
However, it turns out that this is not always the case. There are apparently records showing that Gladstone's Land, a townhouse in Edinburgh's Lawnmarket, was a place of trading – otherwise known as a shop – as long ago as 1501.
The records carry on up until 1954 but, according to Claire Grant, of the National Trust for Scotland, at that point "it gets a bit hazy" until 1980.
So, essentially, the late 1950s, 60s and 70s, are – for this particular location at least – the mistiest in its history. The trust is appealing for anyone who can remember those 26 years to come forward.
What on Earth was going on? Was there one almighty party, involving a succession of Beatniks, Hippies, and Punks, and no one quite remembers? Some say that if you can remember the 60s, you weren't really there, but a party lasting a quarter of a century is surely beyond the stamina of even the most dedicated follower of Bacchus.