Video: TikTok user creates breath-taking drone footage of the Old Man of Storr on Skye
A TikTok user has created breath-taking footage of one of Scotland's most dramatic landmarks using a drone to give people a closer look at the incredible site than ever before.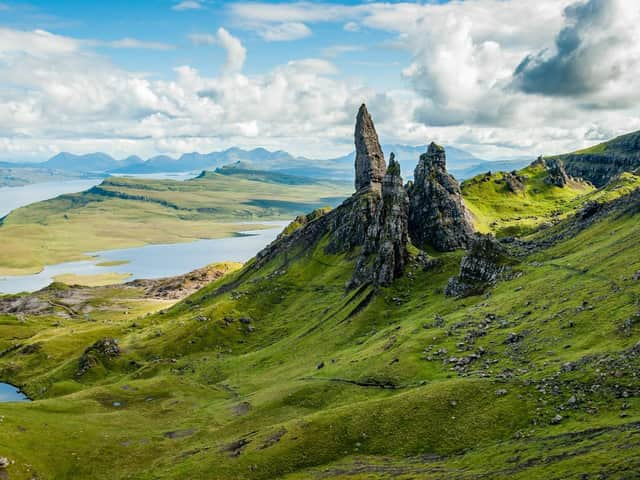 The Old Man of Storr is one of Scotland's most striking landmarks. Picture: Thinkstock
The distinct rocky hill, which can be found in the Trotternish peninsula, is part of an ancient Scottish rock formation and is one of the most recognisable landscapes on the Isle of Skye.
Beautiful and ethereal, it has astounded and captivated Scots for centuries, now a TikTok user called Louis Houiller has given social media users a unique look at this stunning scenery.
Posting on the video platform, Louis, who specialises in drone footage of dramatic landscapes, showed an 18-second clip of his drone flying around The Quiraing.
The video has had over 400,000 views after it was shared on Twitter, with people describing it as some of the best footage they've seen of the area, with many users even comparing it to scenes from Lord of the Rings or the computer game Death Stranding.