Val McDermid hails 'culture for everyone, not just the few' as services across Scotland reach breaking point
Author Val McDermid has spoken out amid unprecedented funding cuts to local culture and heritage budgets – hitting libraries, theatres and arts centres – and said "cultural life is for everyone, not just the few".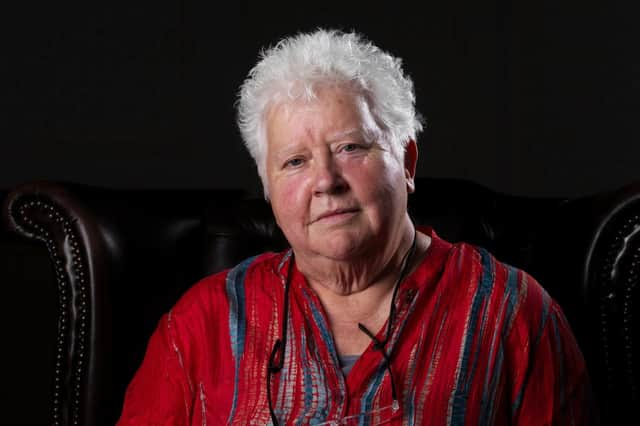 The hugely successful crime writer made the comments as it emerged that local government spending on services such as libraries, arts centres and theatres dropped more than £16 million in just seven years.
More than half of the charities in Scotland which run culture venues and programmes on behalf of local authorities said services would become unsustainable within two years if the current funding predicament continued.
McDermid, from Kirkcaldy, said the value of the arts was driven home during the Covid-19 pandemic with the importance of cultural spaces within our communities then re-emerging.
She said: "If we learned one thing from the Covid pandemic it was the sustaining power of culture. For so many of us, the arts and entertainment we found on our screens reminded us of the richness and ingenuity of human creativity; it gave us strength to carry on and it opened our eyes to things we'd never experienced before. It comforted us.
"Then, when we were able to encounter others in real life, it gave us the courage to make connections and find new pathways. Libraries, arts centres, community enterprises, choirs, bands, conversations, games -- these were all places that filled our lives. sometimes for the first time. We've learned that the cultural life is for everyone, not just the few. And we need it."
Community Leisure UK, the umbrella group representing charities such as Edinburgh Leisure, Glasgow Live and High Life Highland, said a combination of high energy costs, salary increases and inflationary hikes in supply costs meant that "very difficult decisions" about service cuts were being taken.
The pressurised conditions come against a funding drop for arts and culture at a local level, with council spending dipping to £194.4m in 2017/2018 from £210.9m in 2011/2012, according to latest available figures published in a Creative Scotland report.
Robin Strang, Community Leisure UK's regional director, said: "Half our members in Scotland believe their services will be unsustainable within two years without further intervention or a significant restructure in their service delivery."
In Livingston, the Howden Park Centre theatre, events and wedding venue is hanging on for survival after West Lothian Leisure said it would have to close the loss-making premises or risk insolvency. Last month, West Lothian Council said it would bankroll the centre £20,000 a month until March in order to honour bookings.
Community Leisure UK said this year half of its members in Scotland received a "flat management fee" from local authorities to run services, which represented a real term reduction in funding given inflationary and cost pressures.
The remaining 50 per cent have received a reduction in their management fee, ranging from five per cent to 33 per cent.
Council leaders across Scotland warned last December that services across the board would be at "breaking point" following the Scottish Government's funding settlement for local government.
Meanwhile, the Scottish Government is consulting on its culture strategy and said Scotland was a place where "culture is valued, protected and nurtured".
"Culture is woven through everyday life, shapes and is shaped by society, and its transformative potential is experienced by everyone," the consultation added.