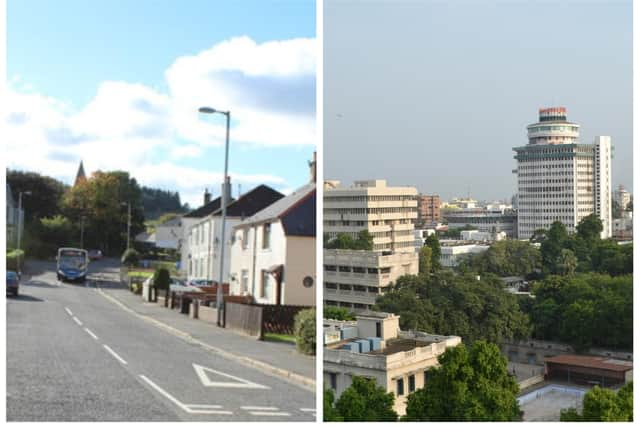 Patna in Ayrshire and Patna in Bihar, India, share more than just a name.
However, for the little village of Patna in East Ayrshire, that's where the similarities end with its colonial namesake – a sprawling metropolis of 2.5 million people located more than 5,000 miles away on the River Ganges in Bihar, India.
The village was founded in 1802 by William Fullarton, whose father John Fullarton served as a major general in the East India Company. Fullarton named the new mining community after the Indian city of his birth.
Patna was founded on the banks of the River Doon, while its Indian namesake has the River Ganges running through it.
Ayrshire's Patna is unusual in that it's one of just a few examples on home soil of a place name derived from foreign shores, compared with the thousands of Scots place names found around the globe.
Dr Tushar Choudhary, a research fellow at the Roslin Institute, has lived in Scotland for more than a decade. He was born in Patna, India, and was delighted to learn of the existence of his home city's Ayshire cousin.
He said: "A few years ago I was showing someone my hometown on Google Maps and it took me to Patna, Ayrshire. When I found out it was named after the Indian Patna, I was very happy and after that I just started telling everyone, including my mum and dad."
Dr Choudhary says there are a number of comparisons to be made to the two Patnas, including a school in his hometown that may have been named after Ayrshire's River Doon.
Patna in India is a sprawling metropolis of 2.5 million people.
He said: "Bihar, like East Ayrshire, is known for its coal and there are mines not far from Patna. There is also a school in Patna called the Doon Public School, so I wonder if there is a connection there too.
"Bihar was also the home of our national poet – the People's Poet – Nagarjun, who you could describe as the Rabbie Burns of India."
East Ayrshire councillor Donald Reid, who has authored books on the history of the Doon Valley, says Patna's founder William Fullarton was a hugely important figure in the region.
He said: "William Fullarton became a great benefactor for Patna. He paid for the Auld Brig o' Doon and he paid for the school there too.
"The whole place was founded on coal mining, but tragically the last coal mine closed in 1978 and the whole of the Doon Valley has never quite recovered."
While relatively few citizens of the Indian Patna know about their Scots counterpart, there is a growing awareness among the 2,300 residents in Patna, Ayrshire.
The badge for Patna Primary School bears a depiction of a rice plant to represent Bihar's rice paddies, while the children are taught all about the Indian city that gave their village its name.
Three years ago, the Indian high commissioner, YK Sinha, who hails from Patna, Bihar, attended a celebratory event in Patna village for Bihar Day, which marks the Indian state's 1912 formation.
Doon Valley councillor Elaine Dinwoodie attended the event and said there was an ongoing commitment to enhance awareness of Patna's ties with India.
She said: "The event was open to all in the village and everyone was together tasting all the different foods and experiencing a bit of culture. It was very enjoyable."
A message from the Editor:
Thank you for reading this article. We're more reliant on your support than ever as the shift in consumer habits brought about by coronavirus impacts our advertisers.