But as the Tin House in Hushinish in the north of the Isle of Harris hits the market for the second time in less than two years, the run down property has come to reflect the fevered nature of the market in Outer Hebrides.
The Tin House, which is in need of full renovation, is advertised as having one bedroom and one bathroom and was once part of the house next door.
Touted as a "once in a lifetime opportunity" to buy a holiday home, it was last marketed in June 2021.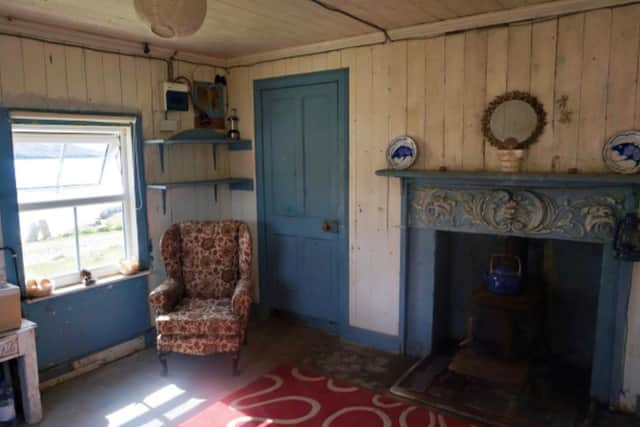 "The semi-detached property is in need of full renovation and home report exempt although it certainly is an excellent opportunity for those looking to escape to a beautiful, remote and quiet area of Harris to a holiday home by the sea," a statement from the Stornoway-based solicitor handling the sale said.
The Tin House is being sold for offers over £150,000 due to a "change of circumstances" of the owner, who bought the Tin House after an apparent bidding war as demand for island homes post-Covid soared and reports emerged of people buying houses in the Western Isles without seeing them in person.
Originally, the Tin House was advertised for offers over £100,000 with some data listing that it sold for £151,000 on December 21, 2021.
As islanders struggle to get a foot on the property ladder, with recent warnings that house prices rose in the Western Isles by 135 per cent between 2004 and 2022 with the increase putting some industries at risk, there was some strong reaction to the inflated sale price.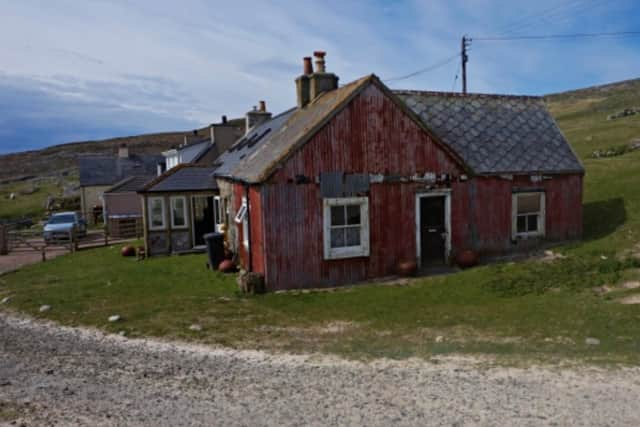 One social media user said: "Nearly choked on my brochan this morning, £150k for a tin hut."
Another added: "Super situation, ridiculous asking price for a shed."
While the Tin House was once part of a family home, the titles were split a number of years ago, with the adjoining property now used as a second home, it is understood.
Eilidh Mackenzie, of Derek Mackenzie solicitors and estate agents in Stornoway, said she "anticipated" the Tin House would sell.
"The market is very buoyant," she added.
Data from Registers of Scotland show that the average house price in the Western Isles rose from £65,189 in 2004 to £214,712 in 2022- a 135 per cent increase over the period.
In Shetland, the increase was 168 per cent with the Highland figure at 107 per cent.
The state of the market and the ongoing desirability of the Outer Hebrides for those seeking second homes and buy-to-let properties has led to calls for radical solutions to protect workforces and attract and retain families.
Recently, Salmon Scotland chief executive Tavish Scott called for £10 million of the money paid by salmon farmers in government rents to be ringfenced for direct investment in rural housing, given difficulties in the sector of securing accommodation for employees.
The Scottish Government said it has committed to delivering 110,000 affordable homes across Scotland by 2032 - with at least 10 per cent in our remote, rural and island areas.
The Rural and Island Housing Fund will hold £30m for communities wanting to embark on affordable housing projects.
A Remote, Rural and Islands Housing Action Plan is due to be published this Spring.