'Timeless' photo collection of Scotland's bond with football emerges
A "timeless" collection of photographs taken two decades ago to capture Scotland's relationship with football has emerged.
The images were taken by German photographer Toby Binder, who spent almost five months travelling the length of the country to record the impact of the game on communities nationwide.
From back courts and waste grounds to inside packed stadiums from north to south, Mr Binder chased the love and passion of fans for his series. The collection was recently discovered by Scottish photographer collective Document Scotland.
Mr Binder, a keen footballer and fan of Stuttgart, started the project after walking in the Highlands as a teenager and meeting a Livingston FC fan, who brought him up to speed on the complexities of Scottish football.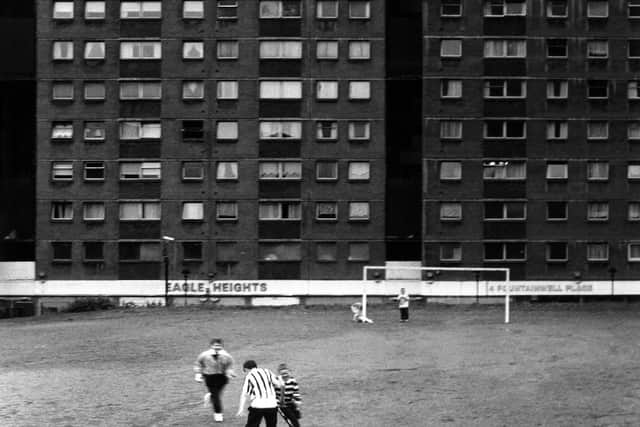 A couple of years later, he found himself on the streets of Glasgow and Edinburgh trying to unravel the importance of the game to people's lives. Trips to all the towns in the Scottish Premiership followed, as did matchdays inside their grounds. But it was in the streets of Glasgow and Edinburgh this collection coalesced.
Binder said: "I love Scotland, I love football, and I thought if I want to do a project on this, I have to do it there. For me it was important to see that football has meaning for all people in Scotland no matter which religion or social background you have.
"I wanted to capture football at this professional level, but also just walking through the streets, seeing the kids playing football almost just everywhere.
"You saw kids everywhere playing, in the streets, in the backyards. They might not have proper pitches, but they just loved to play."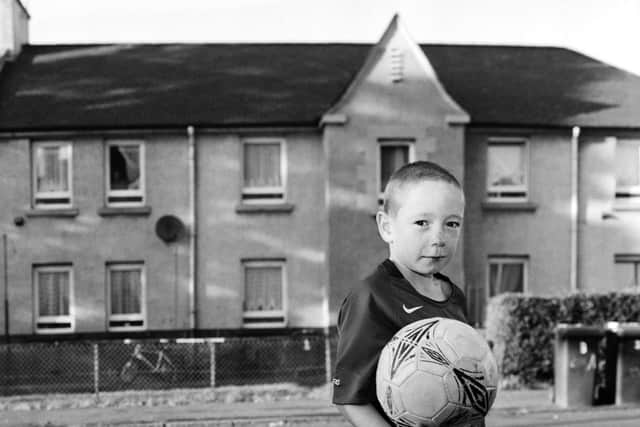 Mr Binder worked in neighbourhoods such as Maryhill and Sighthill in Glasgow, and Muirhouse, Niddrie and Craigmiller in Edinburgh, where his collection of street shots took shape.
He said: "When I first came to Scotland, I didn't know anything about Glasgow or Edinburgh. I didn't know anything about the neighbourhoods that my camera took me to.
"In the beginning it was very difficult to get in touch with people, but I always tell the people what I am doing, why I am there. I don't try to hide or shoot just travelling through like the paparazzi. It is always important for me to talk to people and not to just pass-by."
Colin McPherson, co-founder of Document Scotland, said the work was discovered "by chance" with it now featuring on the Document Scotland website.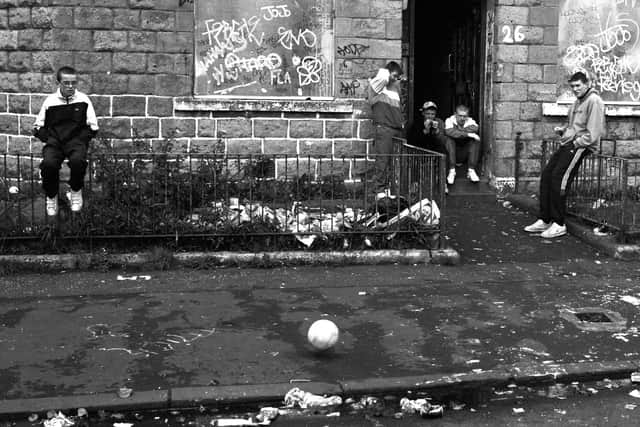 He said: " Although the images captured in Edinburgh, Glasgow and elsewhere in the country come from two decades ago, they have a timeless quality and in some ways look as if they could have been taken today. They do, however, portray a Scotland that is not there any longer – housing schemes that are gone, the social interactions between people on the streets and most visibly, football.
"We seldom see young people out kicking a ball about these days. Our green spaces are forbidden places, where signs warn our young against playing the beautiful game. Although many of Toby's images are raw and edgy, we feel a certain nostalgia for a world which has disappeared, although there is nothing nostalgic or sentimental about the pictures themselves. They are wonderful photos, full of humanity.".
Comments
 0 comments
Want to join the conversation? Please or to comment on this article.