The Scottish veterans digging up the past to help cope with the horror of war
A group of veterans are digging up the past to help cope with the horrors of war as archaeology becomes an aid to soothing the wounds of conflict.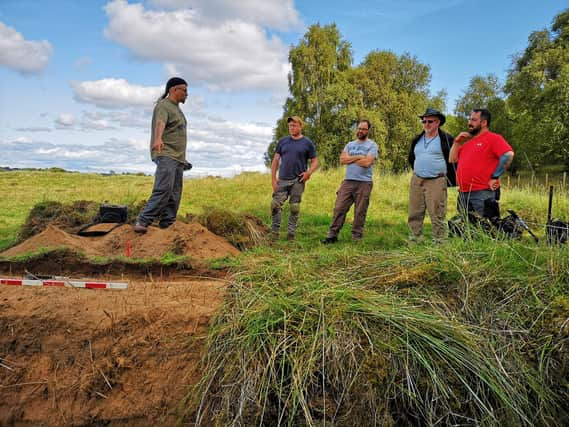 Former Royal Marine Dickie Bennett, who served with 45 Commando based near Arbroath in Angus, set up Breaking Ground Heritage following his medical discharge from the forces due to injuries sustained in Afghanistan.
Buried deep in Post Traumatic Stress Disorder following his exit from the forces, which he served for 17 years, he claims that picking up a trowel on his first dig helped 'save his life'.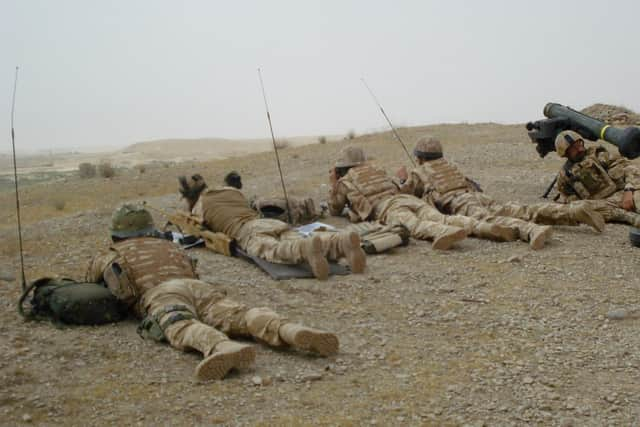 He said: "When you have got trowel in your hand and you are scraping away at the dirt, you are concentrating so hard. You don't want to muck it up. You don't want to damage the bones, or whatever it is you are looking at. You are not thinking about what is hounding you. It is giving you some headspace."
After the death from suicide of a colleague, a former Paratrooper, Mr Bennett retreated with crippling self doubt and fear as the trials of Afghanistan were re-lived and PTSD manifested itself.
It was only being out in the field on a dig with a group of veterans that his healing began.
He added: "For me it was like being reimmersed back in that culture, in that kinship again. On the first day being there I got some amount of stick for being a Marine when everyone else was a soldier. It was like being home.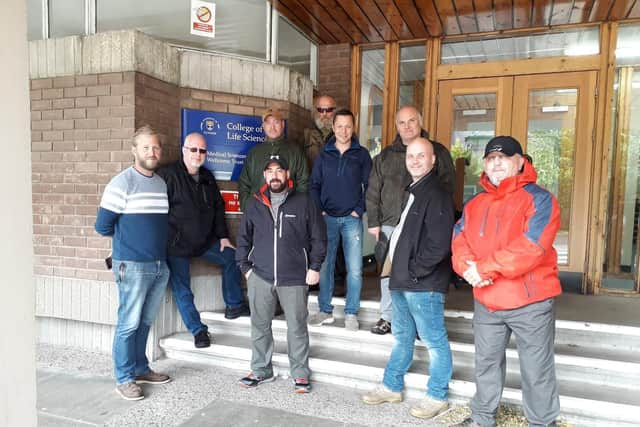 "The more I did, the more could see the benefit.I was feeling better, I could speak to people….military people."
Mr Bennett set up Breaking Ground Heritage in 2015, at first to support the welfare of those taking part in Operation Nightingale, which runs excavations on the military estate.
He said: "Before, there was no one to speak their langugage. There was no one there at 2am when someone woke up with nightmares in the tent."
Despite the problems faced by veterans, military-themed excavations are the most popular, with digs recently carried out at a complex trench network at Barry Buddon rifle range in Angus.
He said: "We have done everything, from an Anglo Saxon graveyards to prehistoric remains to 17th Century stuff. But the one thing that really ignites the passions is the conflict archaeology.
"It doesn't matter if its from 100 years ago – show them a trench and they will tell you what was going on."
Sometimes, however, the military environment presents challenges.
" Some people don't like hearing the sound of artillery, or seeing people in green. We have to find out where people are at before we can begin, " Mr Bennett added.
Scots veterans on the project were found to have higher than usual levels of anxiety and depression and lower wellbeing scores when compared to their UK counterparts.
He said: "The veterans feel that there is a distinct lack of support in Scotland. We are now planning to run as many projects as we can there because we feel there is a definite need for this intervention."
Breaking Ground Heritage, which runs projects in conjunction with Wessex Archaeology, hopes to work in Kilmartin Glen in Argyll, where there are hundreds examples of rock art, some which are thought to be around 6,000 years old.
A message from the Editor:
Thank you for reading this article. We're more reliant on your support than ever as the shift in consumer habits brought about by Coronavirus impacts our advertisers.