The mystery of the 150 Jacobite prisoners freed on a Caribbean island
The prisoners included Alexander Brownlee, 20, a watchmaker from Edinburgh and Joseph Brown, 16, a tailor from Banff.
Anne Cameron, 28, a knitter and spinner from Lochaber, travelled with her two-month-daughter, the baby listed only as Prisoner 332.
They were among the 149 men, women and children on board the transportation ship The Veteran, which left Liverpool on May 8, 1747, bound for Antigua, where the prisoners, which also included a 12-year-old boy, were due to be sold into indentured servitude.
In Britain, they faced the death penalty, but the rebels were instead shipped to work for nothing in the colonies, most likely on the sugar plantations owned by British landowners – some of them almost certainly Scots – as part of a move to clear overcrowded prisons of Jacobite rebels.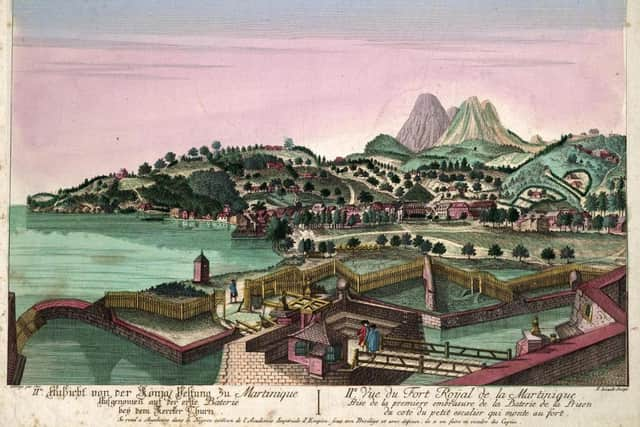 The prisoners would probably fetch £10 each on the dockside, with The Veteran owner paid £5 a head by the British Government for taking them there.
But The Veteran was intercepted by French privateers just a day away from landing with the boat then taken to Martinique, where the governor promptly released them as allies of his country.
Alexander, Joseph, Anne and baby Prisoner 332 – along with dozens of others – disappeared into the hot Caribbean haze, with no known trace of what happened to the Jacobites freed by Britain's foe. The ship's owner lobbied to get his 'cargo' back, but the prisoners were gone.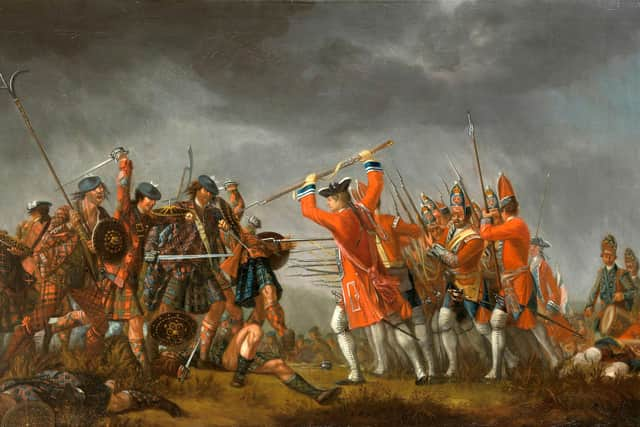 Historian Daniel Szechi, emeritus professor at Manchester University, said: "The Veteran is a really interesting episode. The merchant who transported these indentured servants was really aggrieved that the French freed them.
"The merchant had lost his valuable cargo, but the French were no way returning these people. As Jacobites, they were allies."
Prof Szechi said The Veteran was unusual in that most transportation ships by this time headed to the North American colonies as landowners in the West Indies did not want to buy white people, given they often could not withstand the climate, conditions and diseases of the Caribbean.
He said: "By the 18th century, land owners in the West Indies did not want white people simply because they died even faster than the poor Africans. The work on West Indian plantations was far more brutal and debilitating.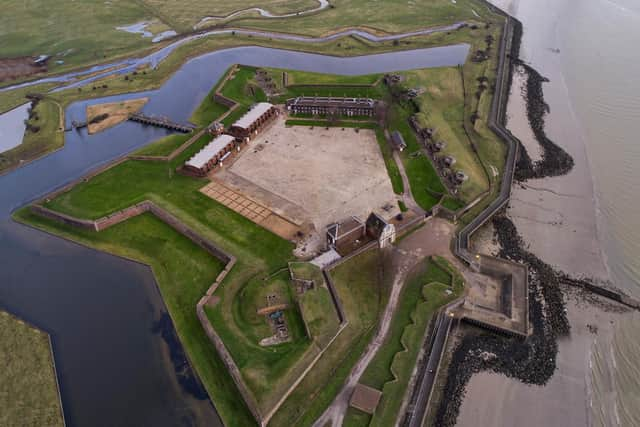 "But those on The Veteran would have been free labour – they would have cost the plantation owners nothing to bring over."
He added: "There was no investment cost and quite often they would be getting skilled labour."
Martinique was fully colonised by the French in the mid-17th century, with brutal running battles between European settlers and the indigenous Carib population, along with the import of African slaves to build a sugar industry part of island life.
Many of those on The Veteran were listed as 'non-combatants', but it is understood, anecdotally at least, some may have signed up to serve in the French Army
Following Culloden, transportation was used to dispose of around 900 men, women and children rounded up and accused of High Treason, with many of those on board The Veteran captured in Carlisle in December 1745.
Prof Szechi said: "Technically, every single one of the Jacobite prisoners was liable to execution for treason, which we know was a long, drawn out and bloody process which cost a lot of money.
"While they were happy to execute people like Lord Lovat and go through the process and all its associated rigmarole, they were much less willing to undertake the expenditure for the majority of prisoners.
"They were concerned there would be a kind of public backlash if they executed a lot of quite humble prisoners."
Prisoners entered a form of 'plea bargain', which offered them King's Mercy in return for an admission of guilt and transportation.
With 3,500 prisoners in jails around the country post-Culloden, administering any form of justice was a slow process.
In England, where Scots were taken for trial, prisoners were brought together in groups of 20, with tickets literally plucked out of a hat – said to have been made from beaver skin – to determine who went to court.
Meanwhile, waiting prisoners languished. Boat trips from Westminster brought 'sightseers' to prison hulks at Tilbury, where it is said hankies were held to noses as passengers drew closer.
On one transport boat at Woolwich, "the rebel prisoners … are so straightened for room as to be very sickly, which may make it unsafe to land them", a letter to the Admiralty in August 1746 said.
Plans were made to take prisoners to Tilbury to be "attended by the Apothecary", although it is unlikely this happened.
Jacobites who survived prison and transportation became "hot items" for landowners in the colonies, Prof Szechi said.
"They are not recidivist criminals," he said.
"Yes, the Jacobites came out in rebellion, but otherwise they had led honest lives. Some had trades, like carpentry, and these trades were most useful."
Terms of servitude usually lasted seven years, but landowners sometimes "quietly reduced" their sentence, with good service rewarded with land and money after a shorter spell.
He added: "Most of the landowners did expect to get their money's worth. Because they were technically servants, they did have rights under colony law. If their master was beating them, they could walk into town and make a complaint to the magistrate.
"But for those working on plantations, their standard of living is probably little better than those of black slaves.
"A lot of them ran away. The labour shortage meant that if they could make it over colony lines, you would almost certainly find work.
"They just disappeared. They didn't leave much of a written record, they didn't want to be known."
Anne and Baby prisoner 332, along with others, found freedom on Martinique, but their fate under the beating Caribbean sun remains untold.
A message from the Editor:
Thank you for reading this article. We're more reliant on your support than ever as the shift in consumer habits brought about by Coronavirus impacts our advertisers.
If you haven't already, please consider supporting our trusted, fact-checked journalism by taking out a digital subscription.
Comments
 0 comments
Want to join the conversation? Please or to comment on this article.