The decaying Scottish castle at the heart of a battle for an island's future as millionaire speaks out about failed sale
Built for the nouveau riche, left to the nation after the death of its owner and now a drain on Scotland's public purse, how do you solve a problem like Kinloch Castle on Rum? Its future continues to divide opinion, not least since a group of residents and a government minister recently resisted a £10m private bid to buy and restore the pile.
THE riding boots of the man who built Kinloch Castle still stand by the fireplace of his bedroom, where the bed is made and family photos hang on the yellowing walls.
In the drawing room, down the corridor and past the stuffed deer heads and the peeling silk wallpaper, a desk calendar sticks on December 1929.
Next door in the billiards rooms, a love song remains on the gramophone while, in the Great Hall, a luxurious-looking box holding a collection of drinks bottles and glasses allude to long, indulgent nights at the castle. Next to the box is a police label, attached at Fort William station after it went missing from the castle in 2021 and later found in a cottage on the island along with a sword and wooden snake pole.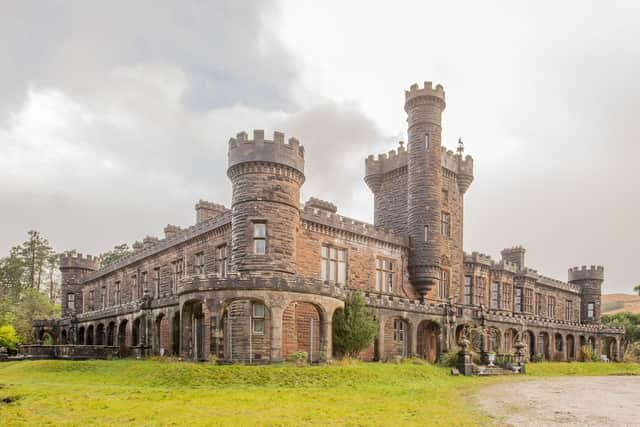 The label is one of many oddities in this place built as a shooting lodge and retreat for the elite by George Bullough, a Lancashire industrialist and manufacturer of cotton mill machines, who inherited the island from his father and who lived by the rallying call of no expense spared.
Today, the place, which was left to the nation in 1957, is boarded up, silent and in a cycle of slow decay. A time capsule, if you like, of the type of super-wealthy island laird which communities across Scotland have worked to eradicate. Although George Bullough – who is buried on the island with his wife and father in a mausoleum on the west side – has long gone, his former holiday home is protected as a Grade A listed building, a gargantuan red sandstone monument to this part of Rum's past. A past which some would rather leave behind.
Some on the island believe Kinloch, and what it stood for, no longer sits well on Rum. Others believe its restoration and future use as a hotel which would drive visitors and money to Rum is essential to the health of the island and its economy.
Its owner, the government agency NatureScot, has spent £300,000 on castle maintenance in the past five years. Closed as a hostel in 2013 and having significantly deteriorated since then, along with visitor numbers, it is braced against the west coast weather – and intruders – until a new owner can be found.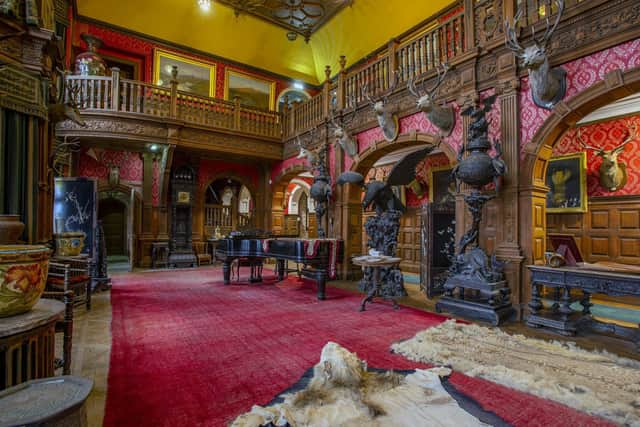 While income and an energy supply beyond the diesel generators that are sometimes relied on are the core concerns of islanders, the empty castle which represents one man's fancy for hunting and parties has come to dominate discussions.
A Scottish Government search for a buyer launched in 2021 included interest from those willing to pay £2 for the castle to those who had visited it several times amid serious consideration. A hotelier from South Africa was among those who came forward.
Last summer, an offer was made by millionaire financier Jeremy Hosking, who was prepared to invest £10m on the castle's total restoration, but the deal collapsed after a group of influential residents on Rum raised objections and called on the intervention of Scottish Government minister Lorna Slater, who paused the sale last November.
Mr Hosking, who had met with islanders and signed heads of agreement with the Scottish Government, withdrew from the process in March.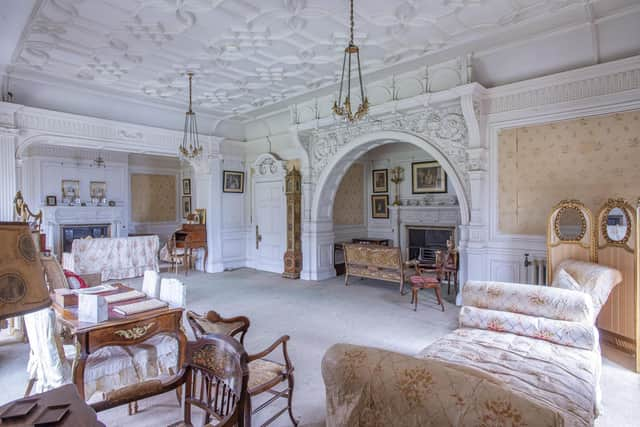 Mr Hosking said : "Last July I met with trustees and I was apologetic because the place was going to be a bit of a building site over the next few years . I thought that was the end of the matter, me offering an apology as a neighbour. It was beyond my comprehension that they would try and nix the whole thing."
The Isle of Rum Community Trust, which owns land and property around Kinloch Village, described the castle sale as a "threat" to its aims of landownership, community empowerment and sustainability and resisted the idea that "extreme wealth" could be a "panacea" for Rum.
Other islanders, however, apparently welcomed Hosking's plan with straw poll carried out earlier this year by restoration group Kinloch Castle Friends Association suggesting 12 out of 22 adults living on Rum supported the sale. IRCT has doubted the findings, which were passed to Ms Slater's office before she visited Rum on May 12.
Mr Hosking said: "It's all rather strange. There are quite a lot of unanswered questions. My view is that there is a leadership group on the island which is excessively influential and imposing their views on everybody else."
Mr Hosking claims he conceded to trust objections over the access road to the castle and the powerhouse which supplies the island, and made some concessions over the castle grounds.
"They went to the Minister and said we don't like Hosking's deal because of A, B &C so we changed A, B & C and then they said 'you have got it wrong' we don't like X, Y and Z'. And the minister believed all of this.
"The minister, for whatever reason, gave a group on the island a right of veto to preserve a Grade A listed building.
"I think there needs to be some accountability here about what has happened and why it has happened.
"The Scottish Government is blocking the Scottish Government sale an, at the end of the day, the long- suffering Scottish taxpayer is going to be saddled with restoration costs."
Mr Hosking, who owns Arisaig House across on the mainland, is a Conservative Party donor who also donated £200,000 to Nigel Farage's Brexit Party – now Reform UK – in 2019 and £1.7m to Vote Leave.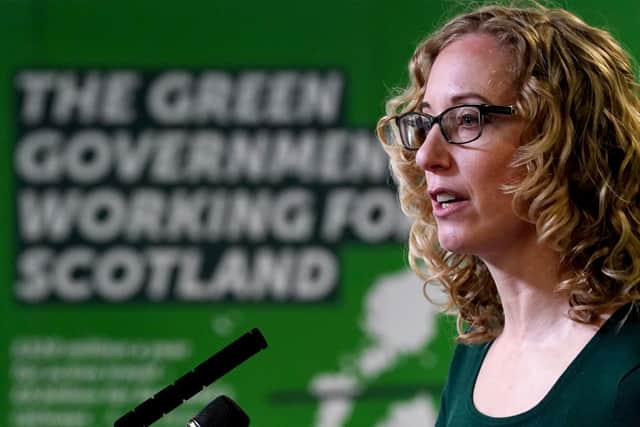 He said: "I thought 'this is going to flounder on the fact that I am English', even though I have got property in Scotland now, or that – even more ludicrously – I was a Brexiteer, which doesn't go down so well north of the border, but you know we all have to live with each other, don't we? It turns out it wasn't those things."
Mr Hosking, a steam engine enthusiast who owns several locomotives and set up the Royal Scot Trust for their maintenance, said he was attracted to the castle for the restoration of the "timewarp" and that a trust had been set up to manage the project.
"So we have a castle trust, but no castle," he added.
The trust had responsibility for deciding the future use of the castle, adding that speculation of its being turned into a luxury hotel was logical given he bought and restored Gravetye Manor, a West Sussex country house hotel, but premature.
"There is all the difference in the world about a hotel in Sussex a few miles from the M23 and a hotel on the Isle of Rum," he said.
Kinloch Castle was designated a Grade A listed building in 1971, with the site representing an "important aspect" of the history of Rum, according to Historic Environment Scotland.
Maclean of Coll cleared Rum's 440 population to make way for sheep farming in the 1820s, but the farm business failed and the island was sold to the Marquis of Salisbury in 1845 to settle debts, with it then turned into a sporting estate. George Bullough inherited it from his father, John, in 1891, and Kinloch Castle was built.
Steve Robertson, development officer for Isle of Rum Community Trust, said the trust would still welcome a private buyer.
"We are not against a private buyer and this situation is not just about Hosking, it is not just about land reform and it is not just about access. This is about a community. We are trying to do something very different here. This castle in its current form is a threat to us.
"This is not about self gain, this is about building a future for families here, for their kids. We are trying to do something important for Scotland and the castle can't jeopardise that.
"There are huge challenges to running and financing a community-owned village. It is a very delicate balance focused around who has the power and responsibility to make changes happen and working together to achieve that. As such, the Trust will always aim to put the community and future residents first in any major decisions, led by a majority view from residents.
"For extreme wealth to sit well alongside community-led land ownership in a tiny community such as Rum it needs a lot of thought, to avoid a rush towards heritage restoration destroying something we feel is even more valuable."
On claims that 12 out of 22 people supported the Hosking bid, he added: "We represent this community. Our members make up the vast majority of the adult population. KCFA seem to feel that chatting to community members about vague, ill-defined promises and panaceas represents community engagement and meaningful consultation. We don't."
"This community run, leadership group are also the principal village land owner. For a complete outsider, this can be very hard to understand. It is very much a Scottish thing, one that flows from decades of Land Reform in this country."
Mr Robertson said "innovation" was needed to drive the future use of Kinloch Castle, with talks continuing.
Historic Environment Scotland described Kinloch Castle as a "remarkable and rare survival" and a potential asset for the community and economy.
"If the castle is to have a viable future where its significance is maintained and its potential fully developed, reuse is the answer," a spokeswoman said.
Some have queried whether it could fall to managed decline or "curated decay", not least given the costs involved in restoration. HES said these approaches were not adopted policy or position but an "alternative philosophy that was still being explored in the sector". Such an approach would cost at least £1m, it has been reported.
A spokeswoman added. "It is generally discussed in relation to ruinous monuments or heritage considered beyond saving rather than buildings capable of reuse, such as Kinloch Castle."
Professor Ewan Macdonald, of the Kinloch Castle Friends Association, which unsuccessfully tried to secure an asset transfer of the castle in 2019, said its aim was to see the the castle used for public benefit.
He said: "It was gifted to the nation and our view is that it could really turn the community around by offering something that would attract a lot more people to the island and bring in jobs.
He added that NatureScot would remain the main landowner on Rum, not the new owner of the castle.
He added: "The island has had a 50 per cent reduction in visitor numbers since Nature Scot closed the hostel in 2013 and that has never been recovered.
"The island is a tough place to be because it has not got a big enough population to support facilities. People move on to the island for a couple of years, they are full of enthusiasm and then they go. It is because of the lack of opportunity, lack of jobs, lack of ferries, and lack of income.
"We established that 12 people out of the 22 adults were positive for the castle restoration under Hosking. Some people wrote to us unsolicited and we spoke to people.
"I think if there could be less noise and smoke and people sat down – Jeremy Hosking, or someone like Jeremy Hosking, and the community – along with a little bit of common sense and mutual understanding, this thing could possibly go ahead.
"Some members of the community have been unnecessarily negative but they have got to live their lives and it is their perspective. I'm not in their shoes."
Comments
 0 comments
Want to join the conversation? Please or to comment on this article.