The attempt to conquer Scotland with an order for 'genocide'
The order was brutal, its message unequivocal – kill the men, women and children of what is now Scotland and don't shed a tear for any of them.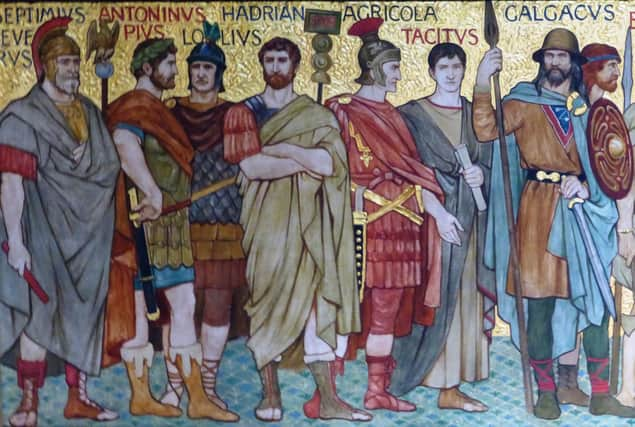 Roman Emperor Septimius Severus delivered the message to his assembled men in York in AD210 in what archaeologist and historian Dr Simon Elliott described as a "genocidal order".
It was the second time in two years that Severus, an ageing emperor with gout who often appeared on a sedan chair, had tried to conquer what is now Scotland.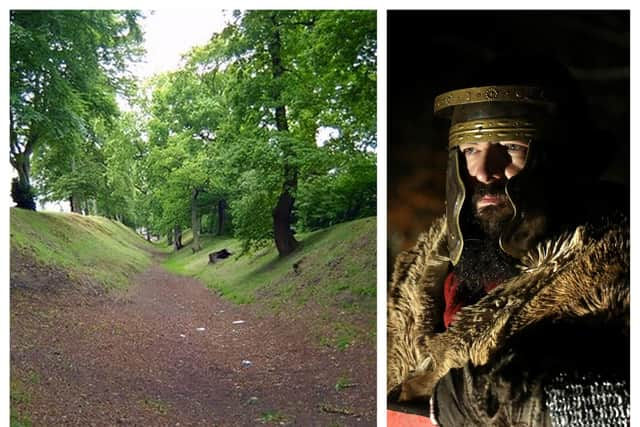 The first attempt in AD209 had been a relative success but a revival of force among the Mae Tae confederation, a collection of tribal groups beyond the Antonine Wall, as well as a resurgence of the Caledonians to the north, triggered deep rage within a man determined to secure military glory before he died.
In York, as he addressed the biggest ever fighting force ever to arrive in Britain, Severus said: "No we are not going to leave a single one of them alive, down to the babies in their mother's wombs, not even they must live.
"The whole people must be wiped out of existence with none to shed a tear for them, leaving no trace."
With Severus, by now in his early 60s and too ill to fight, he gave military command to his "slightly psychotic" son Caracalla to deal with the Northern Britons, Dr Elliott said.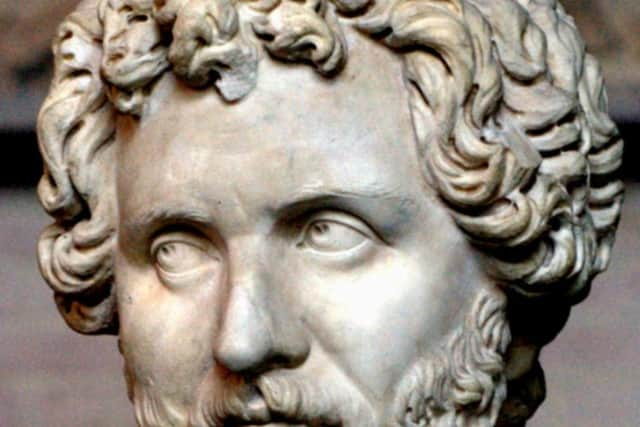 What came next was the march of 50,000 men from York, then the headquarters of the Empire, through Dere Street, the Roman road that crossed Hadrian's Wall into what is now Scotland and then on to the Antonine Wall. Along the coast, a further 7,000 marines were stationed.
Dr Elliott said: "This was shock and awe writ large. He was blasting through what we now know as the Scottish Borders. Refugees and captives were sent south to Hadrian's Wall, we think."
In appalling weather, Severus' force reached the Forth, turned left to Crammond and used a "bridge of boats" to cross the water, possibly at South Queensferry, Dr Elliott said.
The Emperor then divides the force, with two thirds heading north to the Highland Line to keep an eye on the Caledonians, with these soldiers reaching Stonehaven in the North East.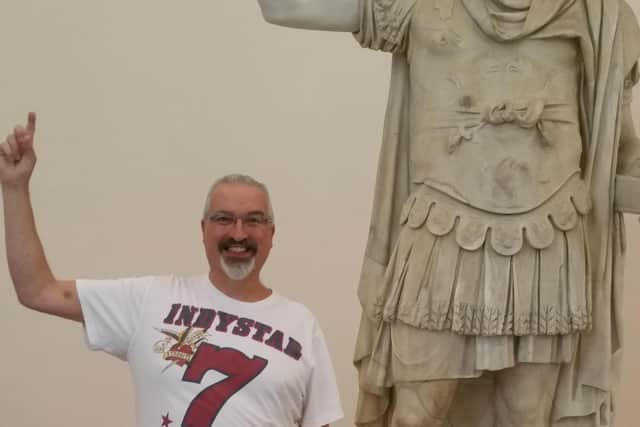 The remaining third was launched over a second bridge of boats across the River Tay and into the Midland Valley, leaving the Mae Tae confederation surrounded by this "unstoppable force" with no reinforcements able to reach them, Dr Elliott said.
The Mae Tae confederation was described by historian Dio as living next to the 'cross-wall which cuts the island in half", which is most probably the Antonine Wall, the most north westerly frontier of the Roman Empire which stretches 39 miles across the Central Belt.
Dio said the tribal groups there, as well as the Caledonians beyond, inhabited "wild and waterless mountains, desolate lands and swampy plains and possess neither walls, cities, nor tilled fields, but live on their flocks, wild game and certain fruits".
Their form of rule was described as "democratic for the most part" with their boldest men chosen as rulers.
Dio added: "They go into battle in chariots, and have small, swift horses; there are also foot soldiers, very swift in running and very firm in standing ground. For arms they have a shield and a short spear, with bronze apple attached to the end of the spear shaft, so that when the enemy is shaken it may clash and terrify the enemy; and they also have a dagger.
"They can endure hunger and cold and any kind of hardship; for they plunge into swamps and exist there for many days with only their heads above water, and in forests they support themselves upon bark and roots, and for all emergencies they prepare a certain kind of food, the eating of a small portion of which, the size of a bean, prevents them from feeling either hunger or thirst."
It is believed the appetite suppressant mentioned by Dio was Heath Pea.
Dr Elliott said what followed was a "savage slaughter" of the Northern Britons with a form of guerilla warfare leading to such losses that parts of the country were effectively depopulated, with settlements vanishing from the landscape and reforestation taking place over territory once lived upon.
He added: "There was not military engagement because the Severan strategy was so brutal that the native North Britons couldn't coalesce a fighting force.
"This was brutal guerilla warfare but it wasn't all one way. The Romans suffered great losses, one suggestion has been 50,000 men but I think that figure is conceited given the full fighting force was 57,000.
"The Mae Tae was able to stand toe-to-toe in battle with some Roman sources bigging up their opponents.
"The Mae Tae was sophisticated enough to give the Romans a run for their money and they wouldn't try to conquer the north if there wasn't an economic system evolved enough to benefit the Empire."
The campaign was a success by Roman standards given the death toll of the native population but it also denied Severus the glory he craved. After returning to York, he died the following year with his son Caracalla desparate to get back to Rome shortly thereafter.
Dr Elliott added: "If he had lived, the Scottish Borders and parts of Fife may have become the Roman Empire."
He added, however, that the invasion led to a form of peace falling over this part of what is now Scotland for the next 80 years.
However, he added: "There is peace because there are very few people left. The peace came at an enormous cost."
- Dr Simon Elliott is the author of Septimius Severus in Scotland: The Northern Campaigns of the First Hammer of the Scots' which is available now in hardback and due to be republished in paperback later this year.
A message from the Editor:
Thank you for reading this story on our website. While I have your attention, I also have an important request to make of you.With the coronavirus lockdown having a major impact on many of our advertisers - and consequently the revenue we receive - we are more reliant than ever on you taking out a digital subscription.Subscribe to scotsman.com and enjoy unlimited access to Scottish news and information online and on our app. With a digital subscription, you can read more than 5 articles, see fewer ads, enjoy faster load times, and get access to exclusive newsletters and content. Visit https://www.scotsman.com/subscriptions now to sign up.
Our journalism costs money and we rely on advertising, print and digital revenues to help to support them. By supporting us, we are able to support you in providing trusted, fact-checked content for this website.