The Stone of Destiny - A 2,000-year timeline
The Stone of Destiny has witnessed some major turning points in Scotland's history. Here we look at the key dates in the story of this sacred symbol of Scotland's nationhood.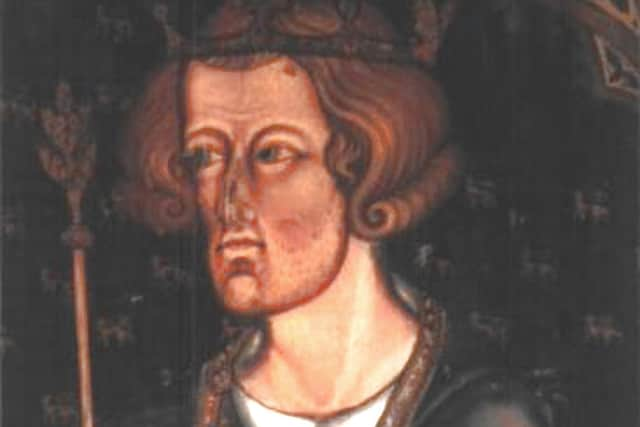 Edward I removed the Stone of Destiny from Scone in 1296 in a bid to assert total authority over Scotland. PIC: Creative Commons.
496 AD (circa) Fergus Mor Mac Earca - or Fergus the Great – arrived in Argyll and was crowned the first king of the Dalriada Scots sitting on the Stone of Destiny
841 AD (circa) Tradition states that Kenneth MacAlpin brings the stone to Scone for his coronation. He unites the Dalriada Scots with the Picts and is considered the First King of Scotland
1040 – Macbeth crowned at Moot Hill, Scone, sitting on the Stone of Destiny
Two children examine the Stone of Destiny in Edinburgh Castle following its return to Scotland in 1996.
1296 – Stone of Destiny taken from Scone by Edward I in a bid to assert his total authority over Scotland
1301 – The Coronation Chair in Westminster Abbey was made to house the stone and it is used for almost 700 years
1950 – The stone is 'liberated' from the royal church by four Glasgow students and taken back to Scotland
1953 – Stone of Destiny is returned to Westminster for the Coronation of Elizabeth II after it is found at Arbroath Abbey under a saltire
1996 – 10,000 people line the Royal Mile to witness the Stone of Destiny return to Scotland. It goes on display at Edinburgh Castle
2020 – It is announced that the Stone of Destiny will be moved to Perth, close to its original home in Scotland, and become the centrepiece of the city's redeveloped museum.