Scottish island celebrates 100 years since land resettled after clearances
The 100th anniversary of an island community which emerged on land earlier emptied by the clearances is being celebrated.
The Minginish peninsula in the west of Skye is marking the centenary of people returning to the land earlier cleared by clan chief McLeod of McLeod, with the new arrivals having faced a huge physical undertaking to create 68 crofts in places left barren by extensive sheep grazing.
More than 400 people arrived in 1923, largely from congested areas of Lewis and Harris, following the introduction of radical land reform legislation after the First World War. After being attracted by the offer of a decent sized croft at a peppercorn rent and a £5 flat-pack two-room shed which initially served as home, the new communities of Portnalong, Fiscavaig, Fernilea and Satran emerged.
Today, many of these crofts across the settlements are still in use, with some of the houses built by the settlers lived in by their descendants today. The area is home to a mix of people from across Scotland, England, Germany , Scandinavia and Asia, some who work locally, including at the Talisker distillery, some who work from home and some who are retired.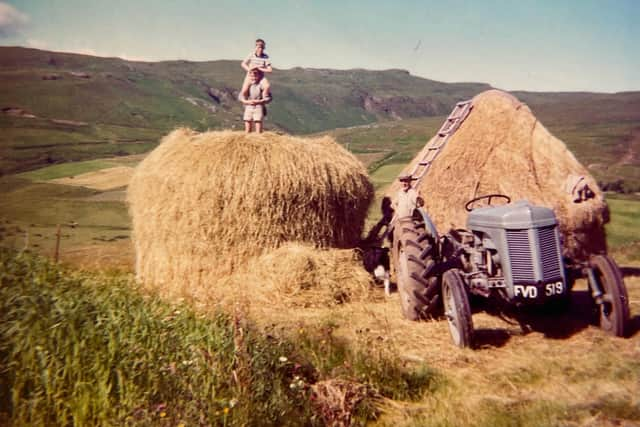 As part of the centenary celebrations, a memorial cairn which echoes the stone gables of the first houses built after the resettlement is planned. It will be made from stones collected from the crofts left behind as well as the ones that were created.
Peggy Wood, 93, was born in Fiscavaig after her mother and father moved from Rèinigeadal in Harris, an area which had no road access until 1990. Today, her daughter Sandra still lives in the house built by Mrs Wood's father, Alexander Shaw.
Mrs Wood, who now lives in Kyle of Lochalsh, is still a regular visitor to Fiscavaig.
She said: "The thing you notice when you go back is the trees. It's trees, trees, trees. Honest to god, there wasn't a tree in the ground here when I was young. You couldn't even go behind a tree."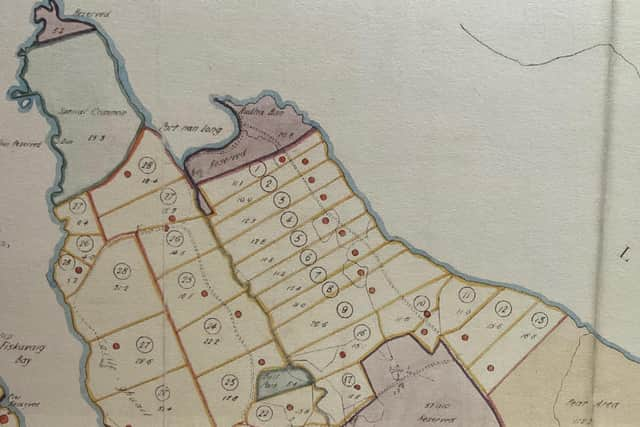 Mrs Wood, on every visit, like to goes to a rocky area on the hill that she and her friends used to call the 'wee house' where they would play.
"I suppose it is just a habit now to go there but it is good memories," she said.
She added that her mum, Annie, was particularly happy in Fiscavaig.
Mrs Wood said: "They had come from such a remote area of Harris at the head of Loch Seaforth and it was seven miles to Tarbert, unless you went by boat. It wasn't an easy place to live. My mother was quite happy to leave, although she had never been away from Harris before.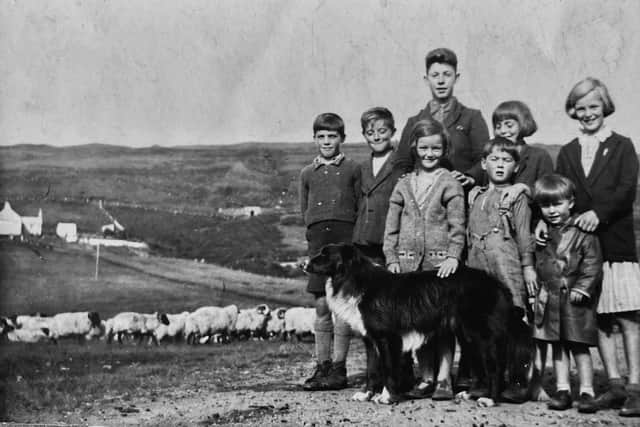 "My mother would never have gone back to where she came from. It was so much easier in Fiscavaig. She had people there around her.
"It was hard work, but everything was hard work and the people were hardy."
The new communities emerged following the acquisition of 60,000 acres of North Talisker from debt-ridden McLeod of McLeod, who was paid the equivalent of £1.9 million for the land, according to research by historian Jim Hunter.
The purchase followed the Land Settlement Act 1919 which aimed to create homes "fit for heroes" by creating smallholdings and crofts with the scheme easing pressure on communities congested and struggling due to earlier clearances.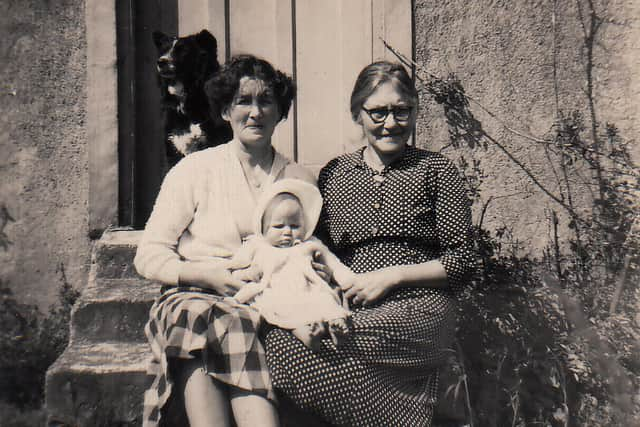 Richard Hendry ,of the Minginish Centenary Project, said: "In the whole area where these 68 crofts were created, I believe when they arrived here there were only two families living in this area. So in that sense it is almost miraculous that they were able to create four new communities.
"The land had not been worked, ploughed or planted for decades and it was cropped close to the ground.
"There was a lot of effort put into bringing the land back into use. A lot of the work was heavy manual labour. Hard work, but they had to make a living."
Mr Hendry, who lives in Fiscavaig, added: "They had moved from what was essentially a barter economy on the islands and I believe the Board of Agriculture were keen to get them used to a cash economy in order to be able to purchase goods. So they provided labouring schemes which were mostly about developing infrastructure, such as roads, and crofters could be employed on that to allow them to earn some cash."
Records cited by Hunter in an earlier paper show that by late 1924, some £6,000 – around £325,000 today – had been paid in wages. About a dozen settlers worked on a new road near Sligachan and others were hired by English herring fishers. Tweed making was carried on by 31 families.
Mr Hendry said: "I imagine the first two or three years must have been extremely harsh, especially given they were living in essentially two-room sheds."
A newspaper report from Edinburgh Evening News in January 1925 details a petition sent to the Secretary of State about the standard of housing.
The huts provided to settlers measured 20ft by 10ft with the bedroom just 6.5ft by 9ft, where "in some cases eight or nine persons have to sleep," the report said. Residents paid almost £5 a year for the hut, but this was halved if a house was built within two years of arrival.
"We are at present without employment income from any source. The work on roads was done on contract and we are not entitled to employment benefit."
Mr Hendry said the centenary of the resettlement celebrated those who arrived in the 1920s but also the way the area has developed since them.
Of the significance of the Land Settlement Act today, he added: "It is a very different time, both legally and who governs, but the principle I think stays the same. Where there is a will to bring communities into land that has gone derelict, it is possible. It can be done."
•The exhibition 'North Talisker – a Land Fit for Heroes' will open at the Skye and Lochalsh Archive Centre in Portree in late June.