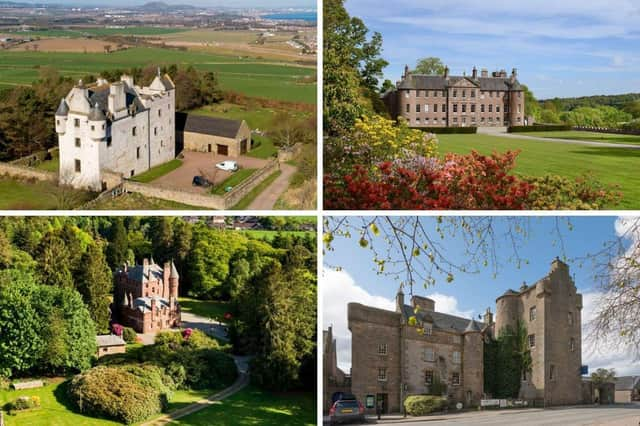 Scottish Castles For Sale 2023: Here are 9 stunning castles on the market in Scotland - if you have the cash to splash
A man's home may be his castle – but the people looking to buy these properties will have a home that actually is a castle.
There are few more evocative sights in Scotland than centuries-old historic castles, set against backdrops of lochs, glens and mountains.
Many of these castellated and turreted buildings are in the hands of the National Trust of Scotland or Historic Scotland, run for the good of the nation and open to visitors wanting to know more about Scotland's past.
But occasionally one of the approximately 3,000 castles in the country comes up for sale, offering property hunters the chance to buy into the dream of living like royalty.
Most come with extensive grounds and a host of original features, from huge main halls heated by vast fireplaces and vaulted ceilings, to walled gardens and estate cottages.
Of course all this comes at a price, with little chance of any change from a million pounds, but if you have the money they can offer both a remarkable place to live and a business opportunity – with tourists keen to stay in such fascinating and atmospheric places.
Here are nine castles currently on the market, how much you'll need to buy them, and what they offer for the price.