Scotland's national slavery museum needs progress 'at greater speed'
The national museum was one of the recommendations made by a steering group set up by the Scottish Government
Scotland needs to "move forward with greater speed" on plans for a national museum of slavery to address the truths of the country's colonial past, it has been claimed.
Scottish Liberal Democrat MSP Willie Rennie said progress had to be made in order to counter myths and historical inaccuracies surrounding Scots, Scotland and the British Empire.
The national museum was one of the recommendations made in June 2022 by a steering group set up by the Scottish Government to examine how museums and their collections reflect this aspect of the country's history.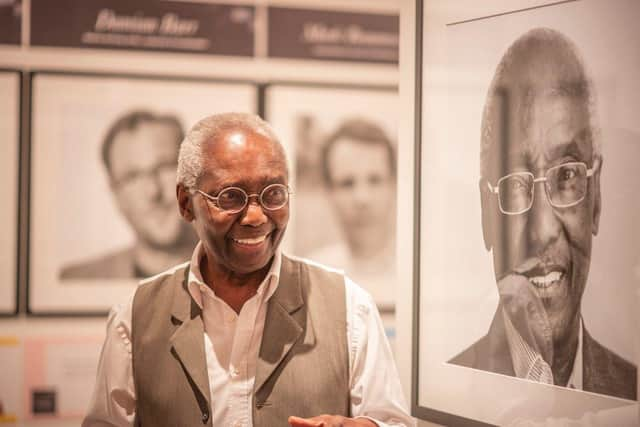 Sir Geoff Palmer, who chaired the steering group, said he believed progress was being made at government level on the museum and five other recommendations.
Mr Rennie said: "The time is ripe for an honest reappraisal of the role of Scots and Scotland in the colonial projects.
"A Museum of Empire and Slavery would allow us to reckon with the legacy of these figures. That doesn't mean tearing down our history and our heritage but understanding it in the proper context and with all the facts.
"I am urging the Scottish Government to move forward with this project because it's also a chance to bust the nationalist myth that Scotland didn't have anything to do with the British Empire.
"While I am sure SNP ministers are keen for us to learn from our history so that it is not allowed to repeat itself, there is a certain strain of online nationalist mythologist desperate to pretend that colonialism was a uniquely English project which did not extend north of the border. That historically inaccurate attitude needs to be stamped out."
He added: "I hope ministers will move forward with greater speed."
Last June, the steering group reported that Scotland was "facing up to the reality" that for more than two centuries, its economy was closely tied to imperial trade and conquest, including the enslavement of human beings and that Scots were participants in and drivers of the British Empire, both at home and overseas.
"The profits of these ventures helped to build the cities, towns, villages, homes, and infrastructure that are part of our society today. These colonial ventures have profound human consequences, developing and advancing racist and prejudiced views that persist today," the steering group reported.
The steering group, whose report followed a consultation with more than 5,000 people across the country, also recommended the Scottish Government should demonstrate their support for restitution and repatriation of looted or unethically acquired items in Scottish collections.
Sir Geoff said: "I think progress is being made at the Scottish Government. They are looking at all the recommendations. What I would say is that the recommendations have complexities which the government has to consider and they will come back to us with their proposals."
A spokesman for the Scottish Government said: "We can never, and should never, ignore or seek to hide the difficult aspects of our country's history. We acknowledge Scotland's past and willingness to reflect on our colonial history and its complex legacies, including our involvement in the slave trade.
"Scottish Ministers commissioned the Empire, Slavery and Scotland's Museums project to support this and will shortly publish a response following careful consideration of the independent steering group's recommendations."
Comments
 0 comments
Want to join the conversation? Please or to comment on this article.