Scotland's hermits and their stories of survival and solitude
Hermits have long been the stuff of curiosity in a world rammed with gatherings, going out, communication and consumerism. As we face social lockdown and our lives are stripped back to the bare essentials, their stories of solitude, surival and resilience become all the more fascinating.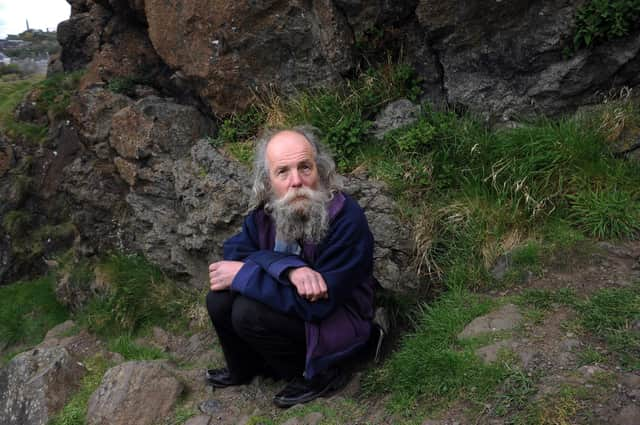 Jake Williams bought a abandoned farm cottage in The Cairngorms to get away from the daily grind.
Soon he was living as a hunter gatherer, collecting materials and resources as he went and passing the time playing the mandolin or dipping into his vast vinyl collection, which he played through an old tannoy system once used at a football ground.
An old beat up Renault served as his greenhouse.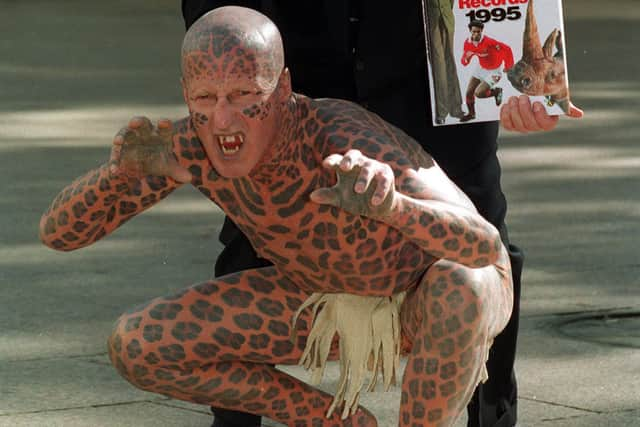 When his home near Rhynie in Aberdeenshire was cut off by bad weather, he put on his cross-country skis to get to Aberdeen, a journey which took him five hours.
In an interview with The Sun in 2012, when he was aged 62, he said: "It's perfectly conventional to me — nothing startling at all. As far as I'm concerned I'm just a normal homeowner. It's everyone else's lives that are strange."
It is understood that Mr Williams, who had a docmentary made about his life in 2012, later moved to Huntly and became a popular busker, often playing in Aberdeen.
James McRory Smith, also known as Sandy, also found the solitude he wanted in one of Scotland's quietest corners.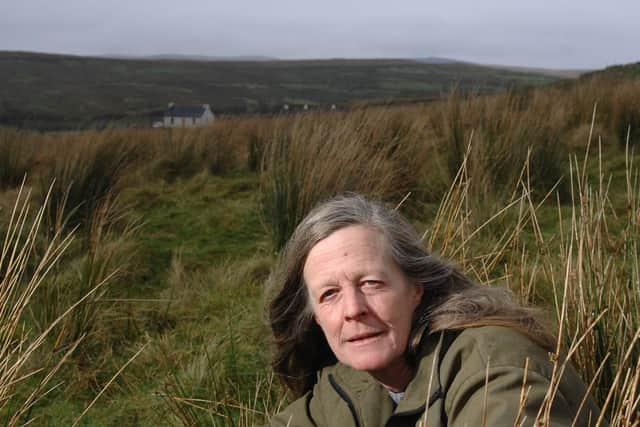 Known as the Highland Hermit, his house at Strathchailleach in Sutherland had no running water or electricity and could only be reached by foot.
McRory Smith, who died in 1999 aged 73, said he had walked probably "thousands of miles" to collect his messages and pension from the post office at Balchrick.
"The only problem is I keep wearing out my wellies," he said in a rare newspaper interview.
Born in 1925, McRory Smith, originally from Dumbarton, fought in World War II and served as part of the British Army of the Rhine (BAOR).
It is understood he returned to Scotland after his wife was killed in a road accident. With his children left with their grandparents in Germany, McRory Smith hit the road.
According to writer James Carron, McRory Smith built furniture from flotsam collected from Sandwood Bay. Wooden fish and fruit boxes became useful in the home and then commandeered as fire wood. Peat was cut from the moor for further heat with his diet made up of fish, rabbit and the odd deer.
Luxuries included Capstan Full Strength cigarettes, High Commissioner whisky and Carlsberg Special Brew, Carron wrote.
Carron noted a rare newspaper interview published in 1992, in which James said: 'I enjoy the simple life. I moved to this area when I decided to drop out of the rat race. Now my life is perfect and I would like to stay here forever."
His occupation of the bothy sometimes created tension with hillwalkers seeking refuge from the elements. Eventually, the Mountain Bothy Association came to an agreement that he could stay there after it had been rennovated. However, he did not always allow everyone to share his space.
Poor health ultimately forced him to leave the bothy in 1994 and he moved to Kinlochbervie. He died in hospital five years later.
Tom Leppard, another former soldier, found solitude in a lochside bothy on the Isle of Skye for more than two decades. He converted the ruin into a cave-like structure and used his kayak to collect supplies and his pension.
His small home had a earthen floor and metal sheet roofing, with his bed made from polystyrene board.
In 2008, he told The Guardian: "I have no interest in a TV, or a radio. Nor do I want a telephone.
"My life hasn't changed much - I never bothered people when I lived in the bothy, and they didn't bother me, and I'm not really that interested in what else is going on outside."
Despite his wish for isolation, he found a form of fame after covering himself in leopard-print tattoos and was once recognised as the world's most tattooed man by the Guinness Book of World Records.
He admitted to getting the markings as a way of making money - but said he didn't enjoy the publicity that came with them.
Leppard moved to a care home in Inverness in 2008 after life by the loch became too hard and the kayak trips too arduous. He died in 2016, aged 80.
Meawhile, Robert Sinclair took to the woods outside Falkirk and lived for 20 years surviving on what he could catch, forage and steal.
Living entirely without money, he was described as a modern-day Davy Crockett due to his survival skills with Sinclair making shelters amongst the trees or taking on abandoned sheds and farm buildings as his own.
Sinclair's lonely existence made headlines in 1999 when he was sent to HMP Barlinnie for failing to attend court.
He pleaded guilty to stealing items, including crisps and a tin of salmon, from surrounding houses and caravans.
Sinclair was eventually caught after a farmhand spotted footprints made by a pair of trainers he had taken.
The experience of being incarcerated proved traumatic for Sinclair. He said at the time he was going to move on and teach adventure and survival skills to others.
In Galloway, author Sara Maitland found silence and happiness in an old shepherd's cottage on an isolated moor.
There, she shuns television and social media in favour of sewing and praying for several hours a day.
She likes to say as little as possible and at one point did not to speak a word every Tuesday and Thursday. She described mobile phones as "a major breakthrough for the powers of hell" although she does have a landline for essential communication.
Her 2008 book A Book of Silence documents her quest for a solitary life. Formerly married to an Anglican priest she moved to Galloway in the mid-2000s for the "huge nothing" of the place.
For some, solitude comes easy. Surviving any other way would be the true test.