Scotland needs a post-lockdown campaign to get culture sector back on its feet – Brian Ferguson
Scots may be eager to visit museums, go to gigs and engage in cultural activities close to home when the coronavirus lockdown ends, writes Brian Ferguson.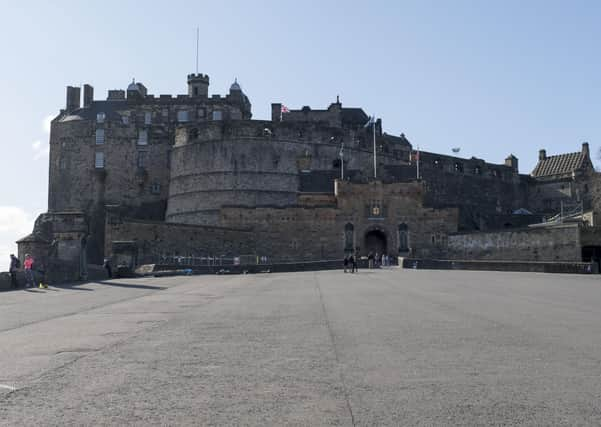 Almost a month has passed since that dark week in the middle of March when Scotland's cultural sector was effectively forced into Covid-19 lockdown, yet there is still something surreal about seeing an image of a building bereft of visitors, activity, life and colour, like those posted on social media by a member of staff looking after V&A Dundee this week. They made me wonder what life must have been be like for the security guards patrolling vast empty museums, galleries, castles, palaces and concert halls. But they also provoked thoughts of what these places will feel like, and who will be first to visit them, when Scotland does begin to properly emerge from lockdown and restrictions affecting such places are eased.
Of course, exactly when that might happen in reality is still anyone's guess. Things are no clearer now than they were a month ago. If they were some of the first places to be forced to close down it is highly likely they will be some of the last to be back up and running again.
The only faintly optimistic signs emerging from elsewhere in Europe, such as in France and Spain, would suggest that the waiting game for cultural venues will have to go on until at least July or August. It is certainly possible to imagine that some venues, such as museums, art galleries, outdoor attractions and heritage sites, could reopen in the summer, particularly if they can put appropriate social distancing measures in place. This may be more challenging at sprawling sites like Edinburgh and Stirling castles, but not insurmountable. Concerts at the Hydro in Glasgow, or musicals at the Edinburgh Playhouse, the biggest venue of its kind in the UK, are another matter.
It is worth remembering that among the earliest restrictions in Scotland were a call for events of more than 500 people to be cancelled. For anyone involved in anything above that, the autumn may be a more realistic prospect, although some experts in America were this week casting doubt on the wisdom of concerts and festivals rescheduling anything this year.
There seems no question of any social distancing restrictions being lifted in the UK until there are significant downward curves of cases and deaths in the UK. But that does not mean that cultural organisations, venues and attractions should not be planning ahead for possible reopenings. I can't begin to imagine how difficult the sudden lockdown must have been for them, particularly those hugely reliant on income from ticket sales and bar takings. Yet I can't be the only one who feels that the current crisis could be turned into a series of opportunities when the lockdown is eventually eased.
It is clear audiences have already been hugely supportive of their favourite venues and festivals in recent weeks. Harnessing that goodwill in the next year or so will be crucial in getting them back on their feet but equally important will be the ability to capitalise on a public desire to get out and about again, which I'm convinced will be there as soon as restrictions are lifted.
A government-backed campaign to get Scots to make more of what is on their doorstep, rediscover previous holiday destinations and dig into their own heritage could help many places get back on their feet. It could also capitalise on the fact that Scots are far less likely to be booking a foreign holiday this year, either due to uncertainty over travel restrictions or their own economic circumstances. And, when the time is right, many of these venues could host their own tributes to the country's coronavirus front-line heroes.
Comments
 0 comments
Want to join the conversation? Please or to comment on this article.