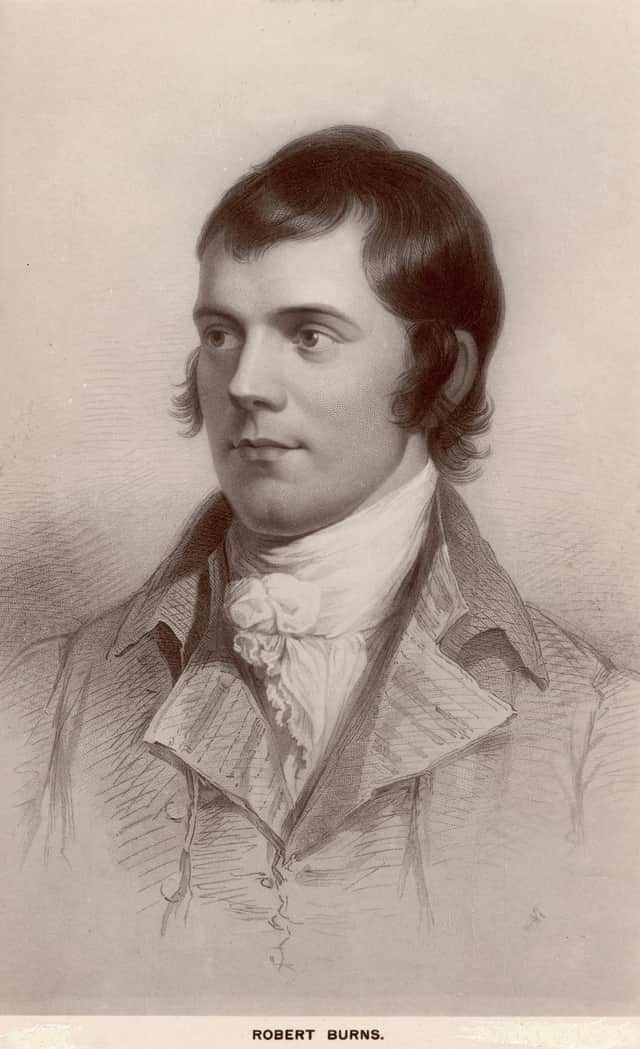 Research has found the region pulls in just £21m in Burns-related tourism – a fraction of that generated in neighbouring Ayrshire (£121m).
This is despite Burns' deep connections to the area, where he farmed and took up work as an exciseman after relocating there with his family in 1788.
The poet also entered a 'mature creative period' in Dumfries and Galloway, where he wrote 130 poems including the world-famous Tam O'Shanter and Auld Lang Syne.
The drive to boost post-pandemic visitor numbers using the area's links to the poet comes after tourism leaders commissioned a study called Burns in Nithsdale.
The report said the strength of the historical links with Burns meant Dumfries and the surrounding area of Nithsdale could "rightly claim to be at the heart of Burns Country".
Professor Gerard Carruthers, general editor of the New Oxford Edition of the Works of Robert Burns and the Head of Scottish Literature at Glasgow University, said: "Post-Covid, people might well have a fresh appreciation of what is on their door-step or nearby, Burns' Dumfriesshire is one of the historic cultural jewels of the South West of Scotland.
"This is the area that witnessed Burns most mature period of creativity for 1788 onwards. Here Burns was a farmer, exciseman and militiaman. He also found time to involve himself in the local and international politics following the French Revolution, be a patron of the theatre and become one of the great songwriters of European Romanticism.
"The landscape and culture around Ellisland, Dumfries and Nithsdale played a large part in inspiring Burns' involvement and artistry here."
Dr Carruthers is also secretary of the Robert Burns Ellisland Trust, which runs Ellisland Farm and Museum.
The house at Ellisland was built by Burns for his family in 1788. He later moved into Dumfries, where he found his "favourite howff" at The Globe. He died in 1796 in Dumfries, where his mausoleum stands.
Other landmarks linked to Burns include Friars Carse, a wood close to Ellisland where Burns wrote in a secluded hermitage, the Robert Burns Centre, Robert Burns House - where the poet spent his final years - and the Jean Armour statue which commemorates the poet's wife.
The visitor plan, which will run from 2021-24, includes a Burns and Books Tourism Trail and an annual Burns Tourism Conference hosted at Ellisland Farm.
A Burns Tourism Innovation Fund offering small grants for tourism experiences and products will support 30 new enterprises that promote the Bard by early 2024.
Councillor Andy Ferguson, Chair of the Communities Committee at Dumfries & Galloway Counci,l said: "It is clear that there is real enthusiasm for the report and its associated action plan, which recommends a series of valuable projects to develop the legacies of Robert Burns in Nithsdale, including an annual conference and the Burns and Books Tourism Trail across the South of Scotland."
Councillor John Martin, Vice Chair of the Communities Committee of Dumfries and Galloway added: "People are drawn to creative places – as visitors and potential residents.
"It's vitally important that all public agencies with an interest in the economic future of the South of Scotland take note of this report."
A message from the Editor:
Thank you for reading this article. We're more reliant on your support than ever as the shift in consumer habits brought about by Coronavirus impacts our advertisers.
If you haven't already, please consider supporting our trusted, fact-checked journalism by taking out a digital subscription.