Remembrance 2023: Family search for truth over the hushed-up World War Two sea attack that killed 1,000 men
The sinking of the troop carrier HMT Rohna in 1943 cost the lives of 1,000 men and led the families of Scots on board determined to uncover what happened to their loved ones. Now, they have some answers.
For two Scottish families, it was letters and papers left behind by their loved ones that started to unlock a wall of secrecy surrounding a deadly World War Two sea attack that killed more than 1,000 men and was suppressed by the authorities on both sides of the Atlantic for several decades.
Now relatives of victims and survivors of the bombing of HMT Rohna off the north coast of Africa on November 25, 1943 are dealing with newly available information about what happened to their brothers, their uncles and their fathers – the story of what happened to their men only recently known.
More than 1,000 US soldiers along with 31 British servicemen – out of a crew of about 72 – and 108 men from the Indian Merchant Navy were killed when the overcrowded vessel was struck by a new weapon in the German arsenal – the Henschel Hs293 anti-ship glide bomb.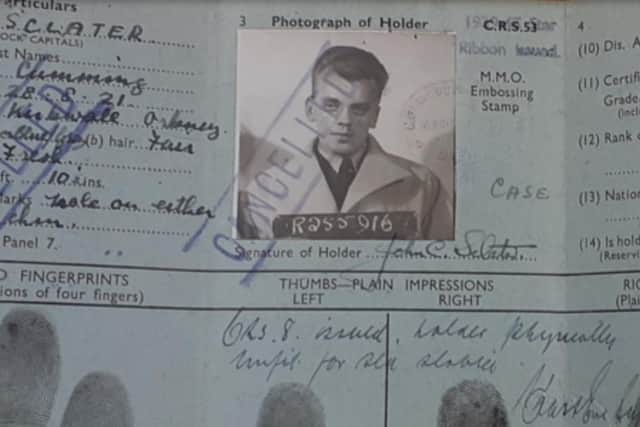 As the vessel, which had been on its way from Algiers to Bombay via the Suez Canal, was ripped apart, rusty lifeboats and substandard life jackets hampered the escape, with the men struggling for survival in oil-soaked water. Then, they were attacked again when the enemy strafed them by machine gun fire from above.
The bodies of around 800 US soldiers were never found following the bombing, which caused one of the biggest single loss of lives in the country's naval history.
It is now known Private William McGowan, 25, from Glasgow, of the Royal Army Medical Corps, was among those who survived the initial bombing of the Rohna, but then entered the water, his body never recovered. His mother and sisters in Partick were given only the barest official information about his disappearance, his full fate never known by them as details remained concealed by military authorities.
Information surrounding his death have only now emerged after a concerted attempt by researchers and a filmmaker in the United States to unearth the truth of what happened on the night of November 25, 1943. The documentary Rohna Classified will premiere in Brooklyn later this month, with Scots relatives of those onboard the ship among those to attend.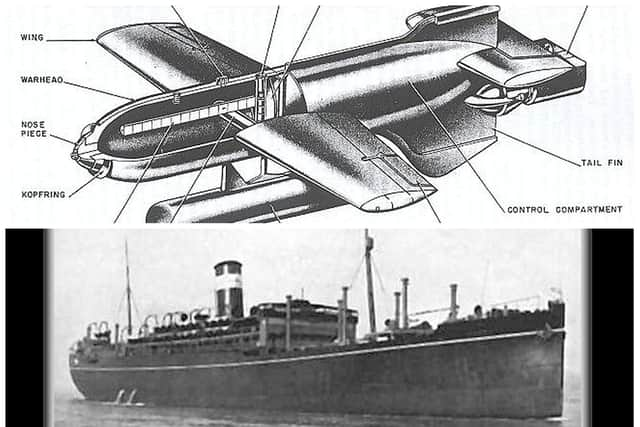 Dr Ian McGowan, of Stirling, the nephew of Private William McGowan, said he hoped the documentary would lead to more questions about the tragedy.
He said: "William was never found. His mother and his sisters in Partick didn't know what had happened as the army, the navy and the government for that matter were very closed mouth about the whole thing. The few documents that we had were very scrappy official forms which eventually said it must be presumed he was killed in action. His mother would never have known any of the detail that we know now."
Dr McGowan, who inherited his father's papers, which contained official correspondence regarding his uncle, said: "William's immediate family were devastated by the fact and the lack of information and they had tried writing to various departments. I think it had a lasting impact on them.
"The survivors were told not to discuss what had happened and, in particular, warned that they could be court-martialled if they did. So there was obviously a clampdown.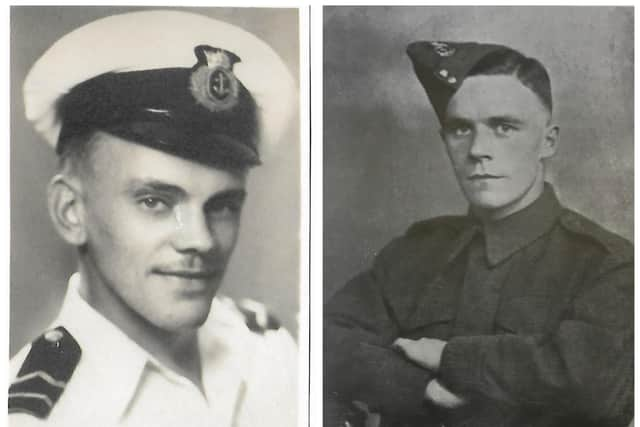 "I hope the documentary in some ways will create further questions about how things happened and why they happened. It is probable and we don't really know what other documents there might be in the American or British military services. We still don't know what might be covered up."
Dr McGowan said he believed details of the Rohna attack were suppressed for several reasons, including reported faults with life jackets and life rafts – with the ship later described by survivors as a "rust bucket" – and the "political embarrassment" of the allied nations.
He said: "The Rohna was only supposed to carry a small number of passengers to India in some luxury, but in fact it was wildly overcrowded. There were so many people on it that shouldn't have been on it.
"Also, it wasn't a conventional bomb that destroyed the ship. It was a guided radio bomb that was a new secret weapon and if it had become known that the Germans had superior technology, that would have been perhaps bad for morale."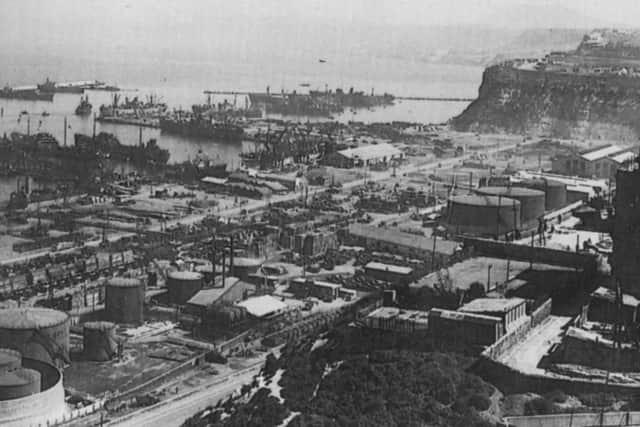 Officer John Cumming Sclater, of Kirkwall, who served in the Merchant Navy, survived the attack, but never spoke about the bombing.
Elizabeth Copp, his daughter, learned about her father's time on the Rohna after finding documents and war memorabilia in the wardrobe of her parents home in Kirkwall following the death of her mother. The discoveries led her on a long journey of research into her father's service.
She will now travel to Brooklyn at the end of the month with her sister Eileen for the premiere of Rohna Classified, which has been made by filmmaker Jack Ballo, whose wife's great uncle was killed on the Rohna, and a team of researchers, including Ann Good, of Ontario, whose uncle, a private with the Royal Army Medical Corps, also died.
Ms Copp, of Keith in Moray, said: "It is going to be very emotional being there and the documentary will be a hard watch, but I will be with my sister.
"When I was doing all this research, it is a bit of a cliche to say you are on a journey – but you are. I thought at first it was too far to go to see the documentary. But I thought it might actually close the door on this journey and it would be a good thing to do. I think my dad would be happy that we were going. We are remembering our father and honouring him by making the journey."
Comments
 0 comments
Want to join the conversation? Please or to comment on this article.