Remains of 2,000-year-old house in the far north of Scotland saved
The remains of a mysterious broch that served as a grand home in the very north of Scotland more than 2,000 year ago have been saved .
Ousdale Broch, just south of Berriesdale in Caithness, has been preserved following an "inspirational project" to protect the Iron Age monument from further ruin.
Little is known of brochs - ancient drystone towers which are only found in Scotland – with work at Ousdale allowing for further research into this way of living during the prehistoric period.
Work to halt the passage of time at the monument began in 2015 when the Caithness Broch Project found dangerous levels of disrepair at the site.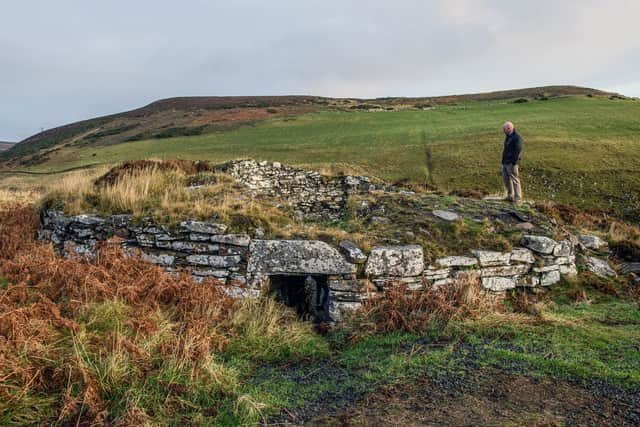 Kenneth McElroy, director of the project said: "We were pretty shocked and dismayed at the damage. We thought within a few years it might be lost forever."
Brochs are some of the most impressive prehistoric structures to be found in the UK, with examples such as Mousa in Shetland still standing at a height of over 40 feet. It is thought they were used as dwellings, perhaps for local chieftains.
Later, more than 1,000 years after it was built, Ousdale Broch was the scene of a confrontation between William the Lion, King of Scotland, and Harald the Elder (Harald Maddadson), a Norse Jarl, who ruled over Caithness and Orkney.
The condition of the monument rapidly deterioated between 2013 and 2015 when part of it collapsed due to structural damage.
A buttress within the broch - which had only been constructed 120 years earlier during antiquarian excavations in 1891 – toppled over with the monument further weakened by a tree which had been growing within the broch walls.
Caithness Broch Project then pulled together funding from Historic Environment Scotland's Historic Repair Grant Scheme, Highland LEADER Programme and Beatrice Caithness Community Fund to stabilise the broch, as well as open the site up to visitors with a new trail, information boards and a car park.
Robin Herrick, CBP chairman and project manager for the Ousdale Broch project, explained "The stonemasons worked through the winter which meant dealing with cold and some inclement weather, but no midges.
"The Broch Project team worked hard to deliver this project for the local community and visitors, and we hope that people will enjoy the new trail and spruced up broch for many, many years to come."
Oliver Lewis, Senior Ancient Monuments Officer with HES, said a new lease of life had been given to "this important piece of Scotland's archaeological heritage" with the unusual building technique used potentially being able to save other stone monuments across Scotland.
Gail Ross MSP, a patron of Caithness Broch Project, described the broch as "inspirational".
She added: "It was really great to go along to Ousdale to see the finished product and just to actually comprehend the hard work that has gone into the project. I visited just over a year ago and you can really see the difference, it looks absolutely fantastic."
A message from the Editor:Thank you for reading this article. We're more reliant on your support than ever as the shift in consumer habits brought about by Coronavirus impacts our advertisers.
If you haven't already, please consider supporting our trusted, fact-checked journalism by taking out a digital subscription.