A US filmmaker is returning to the Scottish island where he immersed himself more than 40 years ago as he prepares to release a new documentary on the changes felt by its people over time.
Allen Moore, along with his filmmaking partner, the late Jack Shea, arrived on Berneray from Harvard University in 1978 to shoot a film among the island's shepherds.
Shepherds of Berneray, which charted the resilience of the island community and the ongoing theme of loss and leaving as people pursued study and work elsewhere, premiered at the Edinburgh Film Festival in 1981.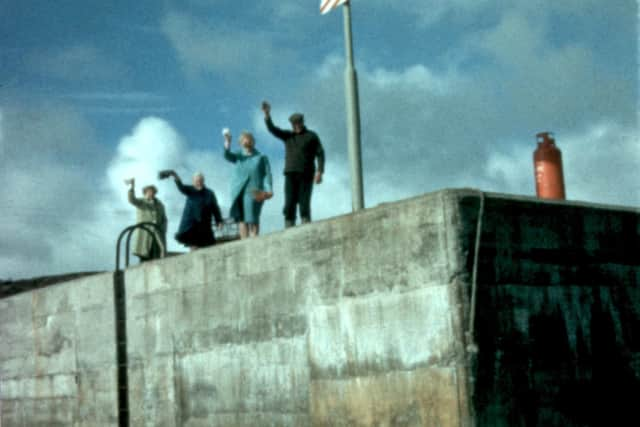 Mr Moore will attend a special screening of the film at the Hebrides International Film Festival on Friday, with the director to talk about the impact Shepherds of Berneray had on his life. He is now working on a follow-up piece that charts those who returned to their native island and the tragic end for one man who headed home from a life overseas to rear cattle, but who then died after a terrible accident on his croft.
Mr Moore, who has returned to Berneray many times since making the first film, said the island had become part of his own life.
He said: "After the experience of making the film, I felt like I became one of the community. I am American, I am never going to be Scots and I am never going to be Gaelic, but I really bonded with so many people on the island and I have gone back at least every few years.
"I was on Berneray for three months around five years ago and got enough footage for a new film."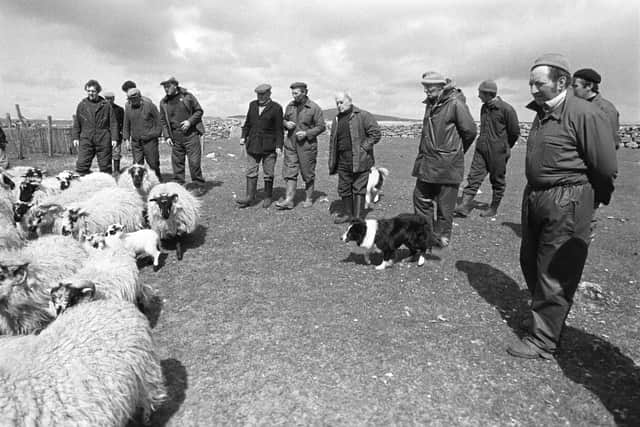 Mr Moore added: "The story is different because the island is different. Many people who were in my first film, when I talk to them about the island now they say 'oh, it's so different now, there so many strangers on the island, we don't recognise people'. There are newcomers, the causeway has brought more people, young people who are not from Berneray, but who want to live there now.
"The population has now grown go 150 people, it hasn't dwindled. That, of course, is a good thing. But crofting has gotten much more difficult economically, life is more expensive and there are many more regulations."
Mr Moore said the film was a tribute to both Berneray and crofter Hector Macleod, who appeared in Shepherds of Berneray as a young man before leaving to spend his life overseas with the RAF. After retiring, he moved back to the island to raise cattle on his croft, but was tragically killed when he was trampled by his prized bull in 2018.
Mr Moore said: "Hector and I spent three months together, filming him with his cattle, building the story of his life. He had a prized bull that he raised from a calf. He loved that bull and it is very evident from the scenes of him brushing the bull that he cared a lot for him.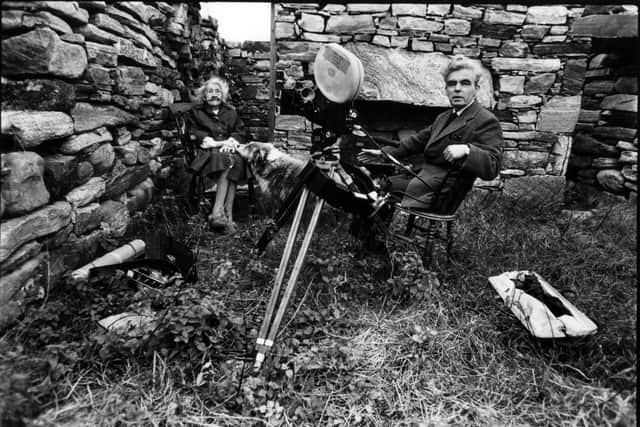 "It took me sometime to process Hector's death, but the film is now in post-production and I hope to release it next year."
Shepherds of Berneray will be screened across several locations during festival week, including at Carinish Village Hall on Thursday when it will be shown alongside Dùthchas, which was made by North Uist filmmakers Andy Mackinnon and Kirsty Macdonald.
Dùthchas features previously unseen Kodachrome 8mm archive film of everyday life on Berneray through the 1960s and 1970, with a new soundtrack composed by Donald Shaw of Capercaille.
The film shares themes with Shepherds of Berneray and looks at how the process of leaving has become embedded into island life, with the film containing several scenes of families waving off their loved ones from the harbourside.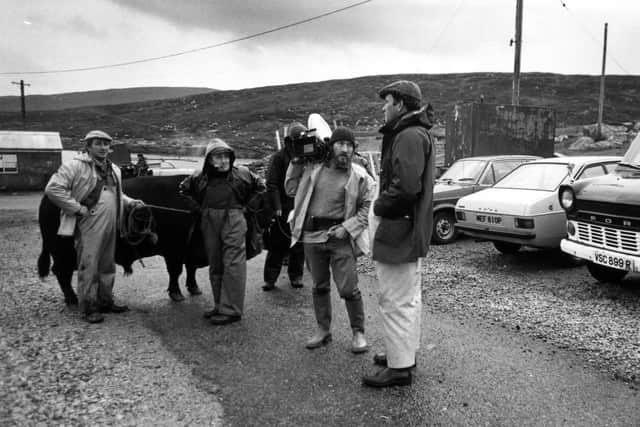 A spokeswoman for the film festival said: "Although the film is silent, you can almost hear the keening."
Mr Mackinnon's project Cinema Sgìre, which seeks to digitise more than 100 videotapes produced by communities across the Outer Hebrides – from Ness to Vatersay – in the 1970s, will also form part of festival week.
The project, which was set up by the council, travelled into communities with a mobile cinema and, crucially, a video camcorder that people were trained up to film themselves. The project director was Mike Russell, former SNP MSP and Cabinet secretary.
Highlights of the footage will be screened all across the islands this week, with hopes more people will be able to recognise themselves and others in the clips. While going through the film, Mr Mackinnon came across a clip of his wife and her siblings at a Halloween disco on Lewis. Other clips include the blacksmith 'Jellicoe' at work in his smiddy in Ness as well as those making tweed, shearing sheep and waulking cloth.
Mr Mackinnon, who runs UistFilm, said: "As with all archive film, it is a bit of a time machine and it brings the past to life." He said the footage offered a rare view of island life as captured by those who lived there.
"I have been working specifically with archive film for the past eight years," he said. "All of the film of the Outer Hebrides, none of it was indigenously produced. It was all from an outsider perspective. So here we have this treasure trove of all these little gems from across the Outer Hebrides at that time."