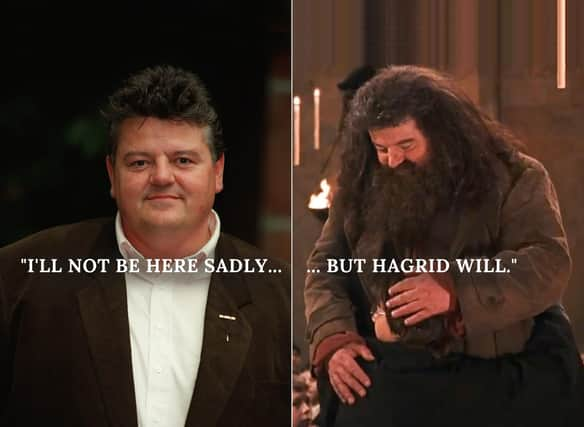 Robbie Coltrane in Quotes: 12 Quotes in memory of the Scottish actor for Hagrid in Harry Potter
Robbie Coltrane, the man who brought life to the character of Hagrid in Harry Potter among many other successful roles, passed away last year. Known as an 'incredible talent' and 'one of the funniest people', here are 12 quotes in his honour.
Legendary Scottish actor Robbie Coltrane, born in Rutherglen and famous for playing Hagrid in the Harry Potter films, died on October 14 aged 72. Aside from this franchise he was also known for featuring in the James Bond films Goldeneye and The World Is Not Enough and the ITV detective drama Cracker.
After his agent confirmed his death in a hospital near Falkirk his fans were in immediate mourning as 'Hagrid' hashtags became viral within minutes on Twitter. The actor of Harry Potter himself, Daniel Radcliffe, praised his co-star highly as "one of the funniest people" and "an incredible actor".
In memory of Mr Coltrane and the joy he brought to the world, here are twelve of his most memorable quotes.