Queen Elizabeth II anniversary: Aberdeenshire experiences rise in visitor numbers after all eyes fell on Balmoral
The backdrop of Royal Deeside to the extraordinary events which surrounded the death of Elizabeth II has helped to drive an increase in visitors to the area.
From wall-to-wall coverage from Balmoral following the announcement of the late Queen's death to scenes of the funeral cortege travelling through Deeside under bright sunshine, the moment in history appears to have made its mark in the mind of the potential traveller.
This summer, Aberdeen and Grampian was one of only two traditional tourist board areas in Scotland that recorded a rise in visitors in the year to June, when compared to 2019, the last good pre-pandemic year for data. Edinburgh was the only other destination to experience an increase. Visitors were up 3 per cent in this part of the North East and up 4 per cent in the capital.
Chris Foy, chief executive of Visit Aberdeenshire, said the figures came on back of a five-year campaign of "clever and targeted" marketing. But he said coverage of the area in September last year as the Queen's body was transported to Edinburgh also had an impact on visitor numbers.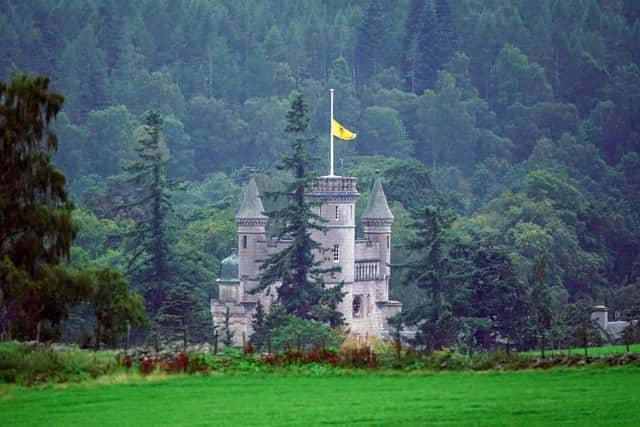 "The Jubilee year was a big focus for us, until last September, to promote the royal connections with Aberdeenshire," he said. But he added: "In terms of television profile, the beautiful sunny day in Deeside for the procession towards Edinburgh, does play a part, you can't deny that."
Sandy Manson, the Lord Lieutenant of Aberdeenshire, who acts as the King's representative, said he had seen an increased interest in the area.
"I see it on the ground, I see it at the attendance at Highland Games, I see it in visitor numbers," he said.
"Queen Victoria and Prince Albert discovered Balmoral and the beauty in Deeside in the 1800s and I believe as word gets out of the natural beauty and the incredible experience from mountain to sea that Aberdeenshire offers that more people will come to see what a diverse and stunning landscape it is."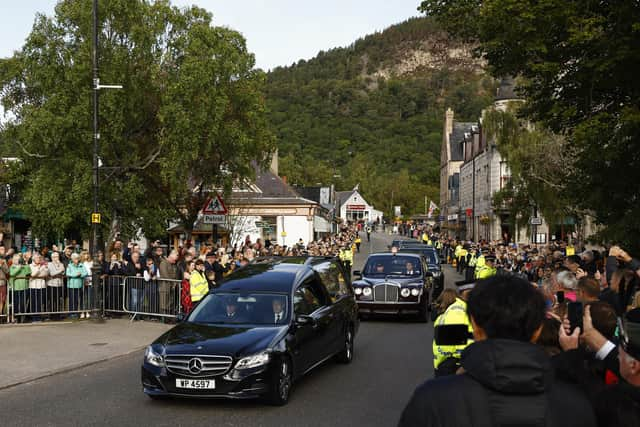 Aberdeenshire has a higher concentration of castles per acre than anywhere else in the UK, including Braemar, Corgarff and Craigievar.
Mr Manson said: "It was enormously sad when we lost the Queen. But personally I took some comfort from the fact that she spent her final days surrounded by the mountains and the forests of her beloved Balmoral and I believe that is what the Queen wanted. It also gave us the incredible privilege in Aberdeenshire, Deeside and all of Scotland of being able to say our own personal farewell.
"I will never forget those vast crowds in Ballater as her late majesty's cortege passed through. You could hear a pin drop and then the spontaneous tributes with horses, with tractors … all examples of the outpouring of affection."
Mr Manson, who was appointed as Lord Lieutenant of Aberdeenshire by Elizabeth II in April 2020, said he found it "very poignant" to witness King Charles III attend the Braemar Gathering last weekend.
"I was reflecting on the fact it was only one year earlier that, in her late majesty's absence, the King had opened the new arch in the games park to mark her late majesty's platinum jubilee," he said. "Only five days later, we all received that very sad news from Balmoral."
Mr Manson said the King had shown "passion and energy" during the first year of his reign, with his work carried out "very quietly, humbly and effectively".
He said: "If you look at Scotland as a whole and his work that he has done and continues to do, stretching from Dumfries House in Ayrshire to Castle of Mey in Caithness and all points in between, His Majesty is remarkable, how he very quietly and effectively supports so many people. He inspires and encourages so many people to make a difference on the ground.
"His Majesty does this work so quietly and humbly and is so dedicated to serving others. I have had the privilege of witnessing that and how he so cares. He is a remarkably caring person and so interested in others and doing what he can to help the endeavours of others. He has such energy and passion to help others."
Mr Manson added: "He takes such a personal interest. Knowing how busy His Majesty is, he came to the Lonach Gathering the week before Braemar because they were celebrating their 200th anniversary and it was a special year.
"I will never forget when the car door opened – and there was no notice that His Majesty was going to attend – and when the door opened the King came out of the car, the cheer was so resounding and so natural. It was so spontaneous. The year His Majesty has had, there is a respect, an admiration and and affection for him – and the Queen – in Aberdeenshire."
Comments
 0 comments
Want to join the conversation? Please or to comment on this article.