Passions: Gunning for victory with the 1960s Second World War blockbusters - Scott Reid
Von Ryan's Express is my pick for best war film of the 1960s, writes Scott Reid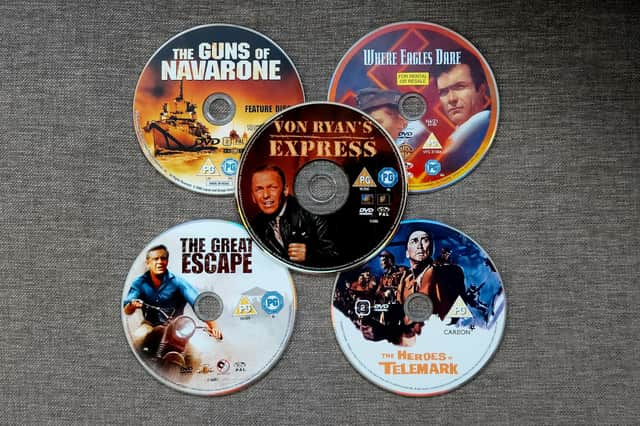 They don't make movies like they used to. Given the success of recent blockbusting reboots such as Top Gun, Avatar and the latest Mission Impossible installment perhaps that statement is over-egging it. But, as far as I'm concerned, they sure don't make war movies like they used to.
The 1960s really has to be the purple patch for the full-on, star-studded, shoot-em-up WW2 action adventure flick. The list of contenders for top billing from that glorious decade of film-making is long and worthy, featuring classics such as The Dirty Dozen (brilliant build-up, not-so-brilliant climax), The Train (a black-and-white epic featuring some equally epic camera work) and The Guns of Navarone (big in budget, long in running time, but with little in the way of character development).
Those three merely scratch the surface, and no top ten would be complete surely without festive favourite The Great Escape - just one more viewing and I'm sure Steven McQueen will make that motorcycle leap to freedom. There, are, I'm fully aware, some gems from the decade preceding (The Bridge on the River Kwai and The Cruel Sea being among the 1950s' standouts) and a couple of memorable successes in the 1970s (I'm thinking Kelly's Heroes and Escape to Athena, from either end of that decade).
However, I've decided to narrow my 60s' war essentials viewing list down to just three. And among that trio of highlights it's proving a challenge to rank them, but here goes. In third place, I offer up The Heroes of Telemark - a mid-decade, thrill-a-minute epic based on the true story of the Norwegian heavy water sabotage campaign. Second place goes to Where Eagles Dare, which follows a team of paratroopers raiding a German castle and provides plot twists, a thrilling cable-car sequence and some particularly nasty Nazis.
However, top billing, controversially I know, goes to Von Ryan's Express, which depicts a group of Allied prisoners of war who hijack a train and flee through German-occupied Italy to neutral Switzerland. I've lost track of how many times I've watched this now on the telly, VHS and video disc over the decades, but it offers the lot, including an outstanding performance from Ol' Blue Eyes himself, Francis Albert Sinatra. A real must see.
Scott Reid is a business journalist at The Scotsman
Comments
 0 comments
Want to join the conversation? Please or to comment on this article.