Outlander author Diana Gabaldon will deliver a keynote speech at a university conference being held to discuss the impact of her blockbuster book and television series.
Dr Gabaldon said she was "honoured and excited" to speak at the four-day International Outlander Conference at Glasgow University in July.
The conference is set to discuss the history, politics, culture, languages, clothes and music featured in the series – a historical time-travelling fantasy that is partly set in 18th-century Scotland around the time of the Battle of Culloden.
Meanwhile, the university is considering launching an Outlander Studies course that could cut across areas such as literary and screen tourism, race, witchcraft, and the Scottish diaspora, as well as fans and fandom.
Dr Gabaldon, who has an honorary degree from the institution, said: "I'm honoured (and very excited) that this conference is taking place under the sponsorship of the University of Glasgow. A tremendous amount of work and organisation has gone into it and I'm so looking forward to being a part of it."
The conference comes ahead of the expected launch of the seventh series of the television adaptation of the Outlander books, which in themselves have sold around 50 million copies worldwide. It has generated millions of pounds for Scottish tourism as fans seek out locations linked to the fictional story.
Several academics from the University of Glasgow, which was used as a location in the show and doubles as Harvard, have been directly involved in the production as researchers, advisors and even cast members.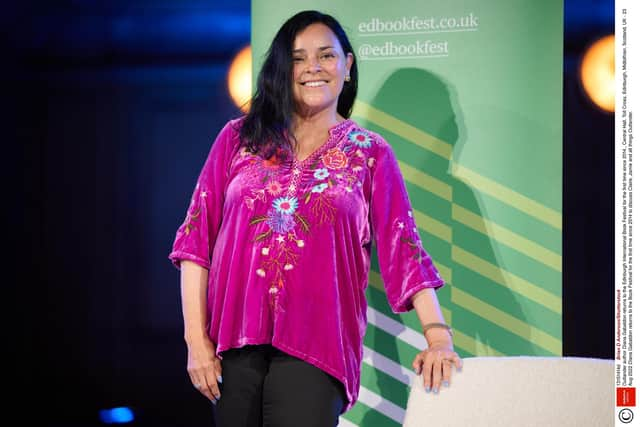 Professor Willy Maley, professor of Renaissance studies (English Literature) at the university's School of Critical Studies, said: "Scotland not only has a great tradition of historical writing from Walter Scott to Dorothy Dunnett, but offers the ideal setting for fiction that combines adventure, fantasy and romance.
"Diana Gabaldon's Outlander series was inspired by Scotland and in turn has helped put Scotland on the map, boosting tourism and engagement with the languages of Scotland as well as interest in the country's complicated past, from Jacobite resistance to diasporic identities and colonial complicity."
Gillebrìde MacMillan, a senior Celtic and Gaelic lecturer, who played Gwyllyn the Bard in season one of the show, said: "Huge opportunities have opened up for me since I was first cast as Gwyllyn the Bard in Outlander. I just love that Gaelic language, songs and culture have been given a worldwide audience through Outlander. I am looking forward to the conference which will bring all the many disciplines at the University of Glasgow together to look at Outlander from an educational and academic perspective."
Other speakers include Professor Murray Pittock, Dr Katherine Byrne, and Professor Sir Geoff Palmer.
Prof Pittock, the University of Glasgow pro vice-principal, will speak about Culloden, drawing on his ground-breaking book on the battle, a crucial starting point for Outlander.
Prof Palmer, a pioneering human rights activist, will speak on the debates around Scotland and slavery; and Dr Byrne, of Ulster University whose expertise is in television studies, will hone in on key themes depicted in the series, including medicine and sexual violence.