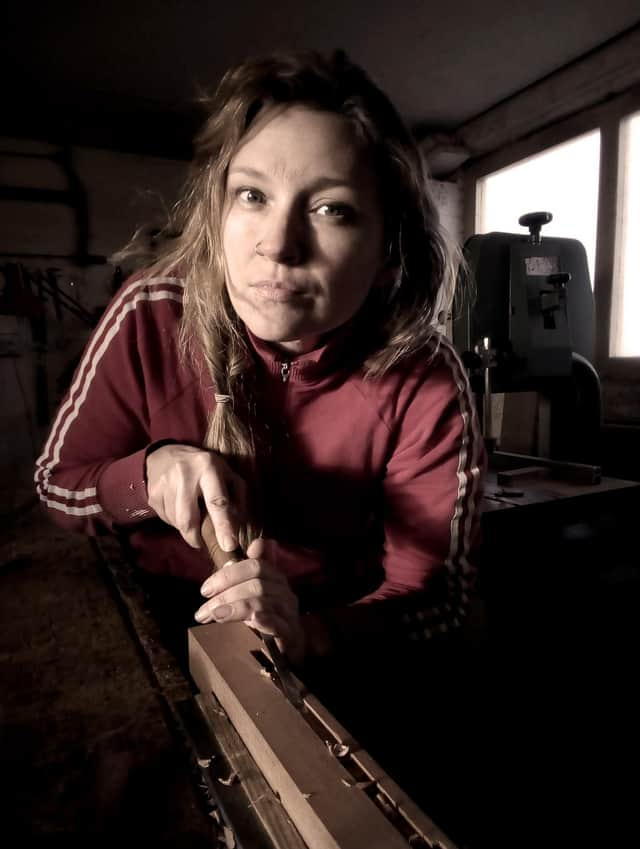 Eve Eunson, 40, hopes to preserve the method behind the Fair Isle straw back chair after completing the first major research project into the "humble" pieces of furniture that were often made to celebrate marriage and then passed down through families.
After finding and documenting around 70 of the chairs – which were mainly found in houses on the island - and learning to make the pieces, Ms Eunson wants to bring the art of chairmaking back to Fair Isle and the chairs given the same recognition as their coveted Orkney cousins.
It comes after the Heritage Crafts Association put the special knotting technique used to weave the Fair Isle straw back on its 'red list' of endangered crafts.
Ms Eunson, 40, said a huge amount of history surrounded the chairs, which were often made from shipwrecked timber and straw from ever-diminishing crops of Sheltand Oats.
She said: "The chairs links Fair Isle's past, present and future; family history and migration and even local and global economic and environmental shifts.
"The dream is to continue my own practice and to teach others the technique, building the Fair Isle Chair into a recognisable brand, much like its Orkney cousin. Ultimately, I would like to see production of the chairs returned to Fair Isle to become a valuable part of the economy of the tiny island.
"There are only so many jobs available to the small community and most people have some form of self-employment. I would dearly love to see Fair Isle Chairs become a viable craft that could also be taken up as an income source by anyone living on the island."
Ms Eunson's research peaked with her learning to make the chairs with three of her pieces, one in each style of island chair, now on display at Shetland Museum.
She said making Fair Isle chairs had become an extinct craft until the 1990s when former lighthouseman Stewart Thomson set up a workshop after he was made redundant.
Ms Eunson added: "He was the only person doing that for a long time. He is now in his 70s and his arthritis makes it difficult for him to work.
"I think Stewart hopes I am going to be the saviour of the Fair Isle chair – I do too , I suppose."
Ms Eunson, who trained in architecture and who who now lives on mainland Shetland, describes her project as a personal journey – and one that drew her closer back to her Fair Isle roots.
She added: "I hadn't lived on Fair Isle for a long time and there was a disconnect. I am always drawn back to Fair Isle, it is hugely important to me.
"By doing this project, I ended up finding out so much about my own family. I didn't know my own great grandfather made chairs. Chairs also tend to move with people and in doing this research, I met cousins I didn't know that I had".
A message from the Editor:
Thank you for reading this article. We're more reliant on your support than ever as the shift in consumer habits brought about by Coronavirus impacts our advertisers.
If you haven't already, please consider supporting our trusted, fact-checked journalism by taking out a digital subscription.