'Nothing short of an absolute disgrace' - council leader slams critics of Edinburgh's slavery links review
Council leaders have denounced the 'outrageous' and 'absolutely disgraceful' comments made on social media about Sir Geoff Palmer and Edinburgh's slavery review.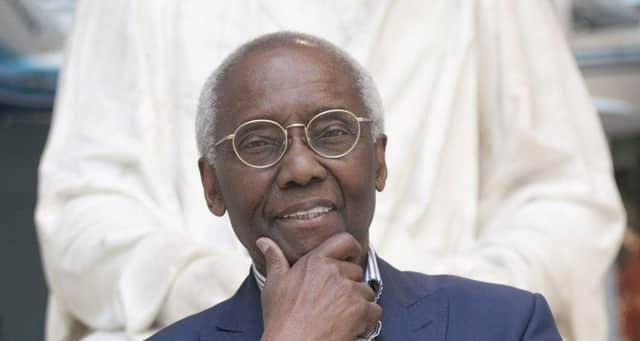 Sir Geoff, a professor emeritus in the School of Life Sciences at Heriot-Watt University, has been appointed by Edinburgh City Council to lead the Edinburgh Slavery and Colonialism Legacy Review Group.
The group will investigate the street names, monuments and buildings of the capital, and according to Sir Geoff, will provide educational resources to 'provide people with information about their city', rather than removing statues and changing place names.
Despite this, some commentators have heavily criticised Sir Geoff and the review group after a leaked draft list of places and monuments that could be subject to review was leaked to The Telegraph newspaper.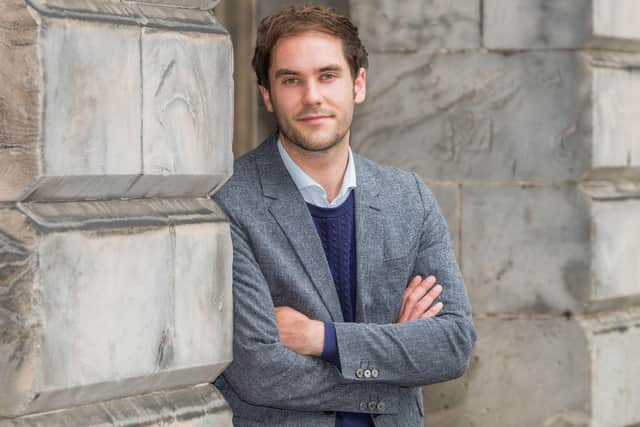 Contrary to some reports, the list, which is a draft compilation of possible review subjects submitted by individual members of the group, is not an agreed list of place names and monuments to investigate, and also includes the names of abolitionists..
At a meeting of the full council on Thursday March 11, council leader Adam McVey and depute leader Cammy Day took aim at the critics.
Councillor Day said: "I'm really pleased we've got Sir Geoff Palmer leading this review, and of course the Labour group would like to distance itself from the many online comments that have been of a right-wing nature.
"Can the council leader confirm the support that is in place to make sure this review group can deliver on the challenges that they may encounter in the coming weeks and months ahead?"
Leith councillor McVey said: "I hope this council stands squarely behind the work of our independent review group, and it's worth reminding the council that it is independent - I don't sit on it, nor do any other councillors.
"We are allowing that process to run, we are waiting for those recommendations so that we as councillors can look at them and work out the way forward.
"But I should say that the amount of hostility to trying to address racial inequality issues in our city has been outrageous and nothing short of an absolute disgrace.
"There are many, many people wanting to put a line in the sand with Black Lives Matters on one side, and 'others', let's say, on the other side.
"I have no doubt as to where I stand in that choice - I stand firmly and squarely behind our residents of black and ethnic minorities who are still dealing with the legacy of attitudes which are frankly, inexcusable, and we've seen very publicly in the last week just how sensitive some of those with the most vehement attacks on people of ethnic minorities can be in terms of when their own behaviour is criticised.
"I absolutely condemn, quite explicitly, some of the coverage and some of the manipulation of which we have seen in recent weeks, the stories which were based on absolute lies which were published in fairly reputable journals I think shows that there are other factors going on other than people trying to attack a city trying to deal with its colonial past.
"So, I absolutely stand behind the review, I absolutely stand behind Sir Geoff Palmer and his team, and I look forward to their recommendations.
"I hope very much that everyone in this council recognises the need for that work to continue, unfettered and uninterrupted."
Sir Geoff, chair of the Edinburgh Slavery and Colonialism Legacy Review Group, said: "The purpose of this historical review is to select monuments, buildings and streets in Edinburgh which are associated with slavery and colonialism.
"Edinburgh's links with slavery and colonialism are well documented.
"Edinburgh street names are well represented in the Slavery Emancipation Compensation List of 1833 where slave owners were compensated for their slaves because legally the slaves were property.
"A recently compiled list of Edinburgh buildings, monuments and streets associated with slavery and colonialism will be discussed by the Review Group on 15th March, 2021.
"This list is comprehensive and it contains slave owners, abolitionists, buildings and monuments.
"The list is historical and was compiled without prejudice or bias. Reference in recent articles including the Telegraph to the selection of Adam Smith is disappointing, no denigration was intended.
"The scope of our review is broad and takes into account figures commemorated in the public realm who were both for and against slavery.
"Indeed, the list also includes abolitionists Brougham (St Andrew Square) and Douglass (Gilmore Place)."
A message from the Editor:
Thank you for reading this article. We're more reliant on your support than ever as the shift in consumer habits brought about by coronavirus impacts our advertisers.
If you haven't already, please consider supporting our trusted, fact-checked journalism by taking out a digital subscription.
Comments
 0 comments
Want to join the conversation? Please or to comment on this article.