The 48-year-old man was clocked by officers on an operation to deter dangerous driving after concerns were raised by businesses and residents about standards and safety on the roads.
The driver was detected as travelling at 117mph in a 60mph zone. He will be referred to the Procurator Fiscal, along with ten other drivers. They also include a 56-year-old man who was caught speeding at 103mph in a 60mph zone.
A total of 59 cars were stopped overall, with 17 offences detected in the weekend operation. Six of these will be dealt with fixed penalty notice.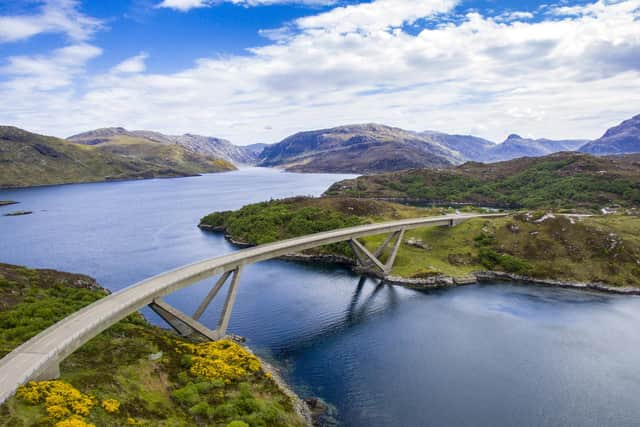 A further 24 drivers were spoken to and warned about their speed and state of their vehicles.
The NC500, which cuts through the Black Isle, Easter Ross, Sutherland, Caithness and Wester Ross, has become hugely popular since its launch in 2015.
But locals have long been bothered by driving standards on the route, which can attract car clubs moving in convoys as well as hoards of motorhomes.
Police Scotland has not revealed the location of the offences detected at the weekend.
Police Constable Steve Taylor said: "These pro-active patrols highlight our commitment to improving road safety across the Highlands and Islands. "These patrols aim to reassure communities that we are responding to their concerns while improving road safety and reducing collisions."