Nightclubbing 1990s: The highs and lows as told by DJ Scooby
As he approaches 60, DJ Scooby is looking back on a life where he partied harder and longer than most.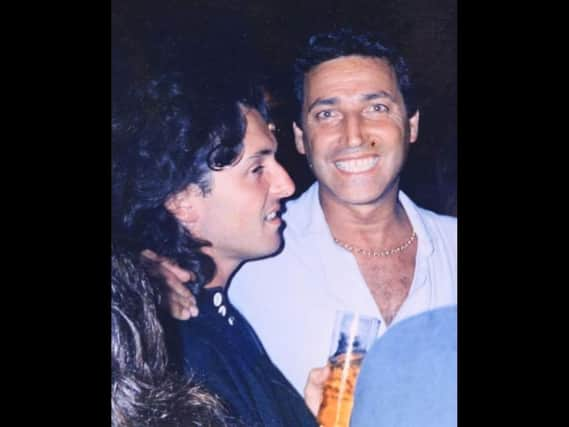 Scooby, or Stuart Cochrane as he is also known, was travelling out to Ibiza as far back as 1983 where he made his name playing records and partying. Cannabis, cocaine and hallucinogens were part of that picture.
At home he made his name managing venues such as Fat Sam's in Dundee and later The Tunnel in Glasgow. He took bus loads of ravers from Stirling to two parties at Blair Drummond Safari Park.
His Love parties at the old Plaza in the southside of Glasgow, which were topped by acts such as Shades of Rhythm, Pete Tong and electronic guru Moby, who was famously introduced on stage as Boaby by the MC.
"They were unbelievable nights," Scooby said.
In 1993, he started to set up Cafe Mambo in San Antonio, Ibiza with Balearic legend Javier Anadón, whose wife Caroline is from Stirling, and spent six months working on the venue, which was designed to be a pre-club club on the water's edge.
But he suffered a nervous breakdown, was flown home to Scotland and missed the opening night as well as a percentage of takings at the Cafe Mambo bar.
Over the next 16 years, he spent time in 36 different psychiatric wards, was sectioned 26 times and spent around three-and-a-half years in hospital. A diagnosis of chronic bi-polar followed.
"I had a very, very difficult 16 years," Scooby said.
He said his illness was "undoubtedly" linked to his drug use, but that family stress and a chemical imbalance in his brain was also at work.
"I was a casualty and there is nothing I can do about that," he said.
"I have seen what drugs can do to people and it's not nice. People can be flippant about drugs, but my life was certainly ruined by them."
As well as losing out on Cafe Mambo, some of Scooby's earliest dance records were later reworked to create club classics such as Rozalla's Everybody's Free and Dario-G Sunchyme.
As he partied in away, calls from record companies went unanswered and opportunities passed him by.
But Scooby doesn't want sympathy. He said he has been "blessed" to get through the bad times, with his life story now having been made into a book.
An exhibition of posters and flyers he designed for his events is due at The Smith Stirling, pandemic allowing. For a BBC Scotland documentary, he interviewed on cassette 40 people from his life to fill in the blanks about what he could not remember of his own.
Scooby has a new-found passion for making music under the name APT2D. Health-wise, he looks after himself, knows his triggers and sleeps well. Peace and understanding has been found in Buddhism.
Scooby said: "Would I change anything? Well, the answer has got to be no. I am in a great, great place. I am surrounded by amazing family and friends. I am where I am."
Comments
 0 comments
Want to join the conversation? Please or to comment on this article.