New Stone Age: Violence, ambition and a 'new world order' in Scotland
The injuries are as numerous as they are horrific, from bashed skulls to a flint arrowhead lodged in the spine. In one known case, a child – no older than 8 – was hit on the forehead with an axe.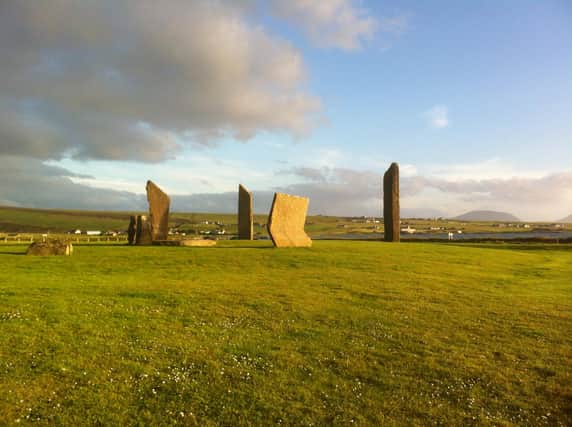 Excavations of Scottish Neolithic chamber tombs have unearthed an abundance of evidence of violence during the period with women, children and the elderly not spared from the brute force.
Dr Alison Sheridan, former Principal Curator of prehistory at National Museums Scotland, shared a catalogue of injuries, mostly found in Orkney, in her recent series of Rhind lectures for the Society of Antiquaries of Scotland.
She said: "Here in stark detail is evidence that Neolithic Scotland was no arcadia and interpersonal violence was meted out to both sexes, to young as well as old."
Weapons such as maces or carved stone balls – symbols of power which were roughly the size of a tennis ball - were probably used to inflict blunt force trauma to the head, with one skull from Cuween passage tomb on Orkney showing signs of such injury.
Two similar cases were also found by Dr Dave Lawrence at Rowiegar chambered cairn on the island. At Tomb of the Eagles at Isbister, he found that both males and females, young and old, were harmed in this way.
Dr Sheridan said: "Dr Lawrence's research has shown that in some cases the blows killed the person outright and in other cases they lived on to be hit again."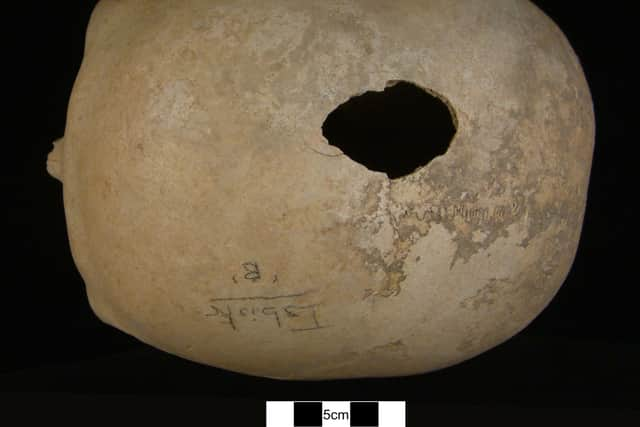 He also found other kinds of injury, including evidence that a child buried at Banks chamber tomb, who was probably aged around 9 or 10, suffered a "probable vertical chop to the nose".
Very few people during the Neolithic period survived beyond their mid-40s.
The Neolithic period began in Scotland around 4,000BC with the arrival of immigrant farmers from north-western and northern France. Some settled around the Oban area while others arrived on the east coast and rapidly spread westwards. Expansion to the Outer Hebrides, Shetland and Orkney followed.
By around 3,500 BC, prosperous farmers in northern Scotland and Orkney were vying with each other to build bigger and grander monuments for their dead.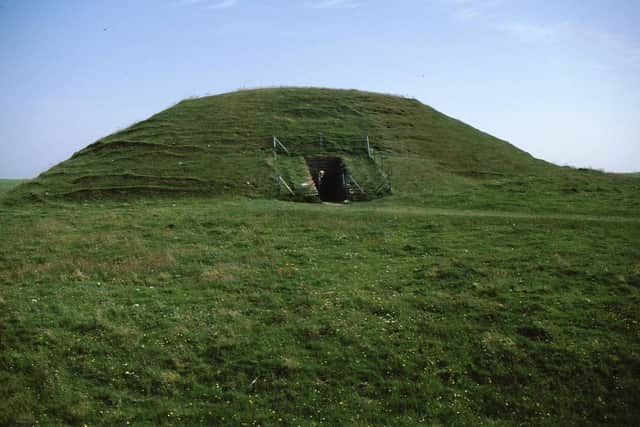 In Orkney, where the farmers fared well from their cattle herds, this process culminated in a series of "momentous social and ideological developments" between 3,300 and 2,800 BC with a "New World Order" being established on the islands.
A new style of monument, the Stones of Stenness stone circle and henge, were built and a new style of pottery called Grooved Ware created. Enormous houses at the huge site at Ness of Brodgar appeared.
Long-distance sea journeys to join in the seasonal ceremonies in the Boyne Valley, eastern Ireland were undertaken. Inspired by the magnificent Newgrange monument there, they built similar high-ceilinged passage tombs such as at Maeshowe. Like Newgrange, Maeshowe was built so the sun on midwinter solstice shone along the passage and into the chamber.
Dr Sheridan said: "News of Newgrange could easily have reached Orkney via existing contacts in the Outer Hebrides and it's easy to see how the 'ambitious cowboys' on Orkney would have been drawn by the spectacle.
"What we're seeing is the deliberate creation of a new world order in Orkney that placed these people at the top of the social ladder."
Dr Alison Sheridan's Rhind series of lectures for the Society of Antiquaries of Scotland can be viewed at www.youtube.com