National Trust for Scotland put 400 staff at risk of redundancy
More than 400 staff at National Trust for Scotland have been told they face losing their jobs as a result of the coronavirus crisis.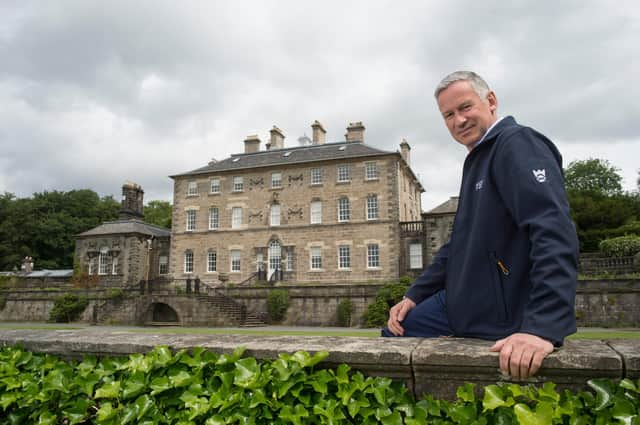 It comes as the charity predicts it will lose just under half its income this year, around £28m, due to the pandemic.
Action was needed to protect the future of some of Scotland's "most iconic places", such as Culzean, Glencoe, Culloden and Mar Lodge Estate, the charity said.
A total of 429 staff are at risk of redundancy – around half its permanent workfore – with a formal consultation process now opening with trade union Prospect.
NTS has warned that more jobs may have to go in the future given the small number of properties that will open both this year and next.
The trust said that 27 of its core attractions will re-open on a limited basis this year with the aim to open 18 more in 2021. The trust, which has around 130 properties in its care, will mothball the rest with only care and maintenance work to be carried out.
The properties that will open are most likely to be able to accommodate social distancing measures.
An emergency fundraising appeal will also be launched with plans to sell off non-heritage land and property.
As well as the sharp fall in income, NTS said it was also likely to lose around £46m from its investments due to stock market conditions.
Trust Chief Executive Simon Skinner said: 'The extreme and unprecedented public health emergency has put the charity's future in doubt.
'This is despite us running the Trust in a financially prudent way, building up our reserves, and latterly taking critical decisions at the outset of this crisis, reducing our expenditure to a minimum, foregoing the recruitment of seasonal staff, terminating temporary and fixed-term contracts and furloughing a large proportion of our permanent staff.
'With some level of restrictions likely to apply post lockdown, and having effectively missed the busiest part of the visitor season, I see little prospect of us being able to return to more normal levels of membership, visitation and income for the rest of this year and beyond.
'Even after we've done all we can to stave off the worst, it's crystal clear that we need radical action if we are to buy more time that will give the Trust space to overcome income loss and weather depressed economic conditions."
'Post-lockdown, we plan to scale back our current offering to match the anticipated restrictions that will remain. We propose to initially focus on the safe, phased re-opening of a core of 27 built heritage properties around Scotland, primarily those best able to accommodate social distancing."
Mr Skinner said it was the "toughest of decisions" to place 429 staff at the risk of redundancy.
He added: "'This is bitter news and, believe me, if there were any other alternatives we would be trying them. This is a situation not of our making and was impossible to foresee just a few short weeks ago.
'Although there are support schemes in place for charities and businesses, we've found that we either don't qualify for them or that the scale of support is too limited. For that reason, we're approaching grant-giving bodies and the Scottish Government, as well as planning an emergency appeal, to seek financial support to bridge us over the most difficult period.
'While we reduce our costs as far as we can, what we are asking for are relatively small contributions that will give the Trust a fighting chance and enable us to go on contributing to Scotland's wellbeing."
The charity receives minimal state support at present and contributes around £300m of annual economic growth to Scotland, research has shown.
Mr Skinner added: "Some people may not care that a charity is in trouble or see heritage as having little importance just now – but if the Trust goes down then what will be lost will impoverish Scotland forever: the beautiful settings in which you take the dog for a walk, fun with your family at places like Culzean, the historic legacy that shaped our country at Bannockburn, Culloden and elsewhere, buildings that are emblematic of Scotland's long story like the Tenement House and Gladstone's Land, the paths that make access to landscapes like those of Glencoe and Mar Lodge Estate easy – that's what's at stake.
'The birthright of generations yet to come may be denied to them if this generation doesn't do what's needed to save it. That's why we've been forced into taking such painful decisions in the middle of a situation that's not of our making."
David Avery, Prospect negotiator, responding to news that National Trust Scotland is considering making half of its workforce redundant, said:
"This is a huge blow to workers at National Trust Scotland who will be extremely worried about their futures.
"Prospect has received a detailed document from NTS and are studying it closely. We were only briefed on this development yesterday (Monday) afternoon and will discuss it with members over the coming days.
"We will do all we can to support members and argue strongly for the retention of jobs.
"Prospect will be seeking assistance from the Scottish government to protect jobs and help keep staff in place at these important historical landmarks which will be so important to Scotland's tourism and cultural sectors as we recover from COVID-19."