Mary, Queen of Scots - the controversial monarch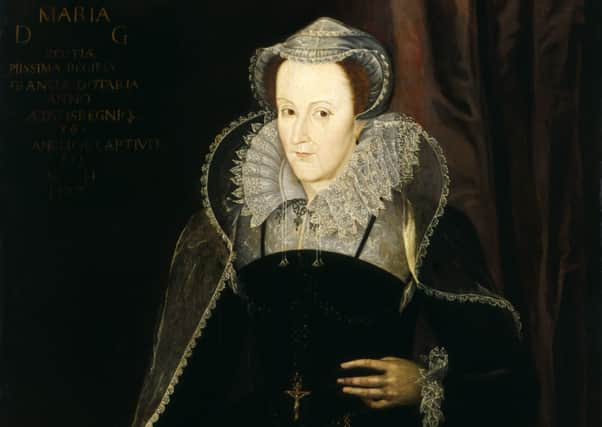 One of the most famous Monarchs in history, Mary, Queen of Scots, like in her rein in the 16th century, remains an important , albeit controversial, figure today.
That is according to Professor Murray Pittock, Professor of English Literature at the University of Glasgow.Not only was she Queen of Scotland during a time of religious turmoil, but she was also Queen consort of France and had a strong claim to the English throne.Prof Pittock said: "She played a pivotal role in Scottish and British history, and the union with France was a very important one at the time."She remains a remarkable figure and is absolutely essential to UK history in regard to religion and politics."She played a pivotal role. She was the Monarch on the throne when the Reformation took place in Scotland."There are a series of 'what if' moments in her life and she had a major impact on the history of British Monarchy, religion and politics."Mary Stuart was born on 8 December, 1542, in Linlithgow Palace, West Lothian. Aged just six days, her father King James V of Scotland died and she became Queen, although her mother initially acted as regent.She was controversially betrothed to her uncle Henry VIII's son, Prince Edward of England, but Scottish Catholics objected as England had rejected the Catholic Church.The resulting annullment sparked raids by England on Scotland.Because of her French mother, Mary was then betrothed to the French heir, Francis, the eldest son of French King Henry II, and was sent to France aged just five.She married Francis in 1558 and became Queen consort. That same year Henry VIII died and many made a claim for Mary to take the English throne also, but this went to her cousin Elizabeth I.Mary returned to Scotland, where her life became marred with murder. Her second husband Henry Stuart, earl of Darnley, was involved with Protestant nobles in the murder of Mary's Italian secretary.But following the birth of their son, James, Darnely was himself mysteriously killed. Although Mary's involvement is not known, she married the main suspect, James Hepburn, earl of Bothwell.This, and her being a Catholic, upset Scottish nobles who forced her to abdicade the throne in 1567 in favour of James, who became King James VI of Scotland and later, in 1603 King James 1 of England.Following the abdication, Mary sought solace from Elizabeth. However, the English Queen imprisoned her for treason execution.The last letter penned by Mary just six hours before her execution, to King Henry III of France, the brother of her first husband, was displayed at the National Library of Scotland earlier this year.