Local Hero 40-year anniversary: 'The film did feel like something special. It felt a little bit like jazz. It just felt right'
On a dark and wet Glasgow night just like any other, a little bit of Tinseltown seeped into the city with the Scottish premiere of Local Hero, the hotly anticipated film that put Burt Lancaster on the same billing as Rikki Fulton and a tiny, fictional Highland village at the centre of the universe.
Local Hero had already been shown to audiences in London and New York by the time the limousines rolled into Renfield Street for the screening at the Odeon on March 16, 1983 – 40 years ago today. But the showing in the home city of director Bill Forsyth was like no other, not least given the attendance of his mother Martha and his Aunt Margaret, who had come into town from Knightswood for the occasion.
To welcome the entourage was Shotts and Dykehead Pipe Band, with actors Pete Riegert, Fulton Mackay and Peter Capaldi joining the Forsyths at the cinema. The film was also attended by its legendary producer David Puttnam and Ascanio Branca, the UK boss of 21st Century Fox. Inside, there was not a spare seat in the house.
Before the film, the chat was optimistic. Word from London was that Local Hero had done 15 per cent more business in its first week than Chariots of Fire, with both films produced by Puttnam. After the Glasgow premiere, the chat had elevated even higher. Forsyth, who already had Gregory's Girl and That Sinking Feeling in the bag, had graduated from "sorcerer's apprentice to full blown magician of the world cinema scene", according to one critic.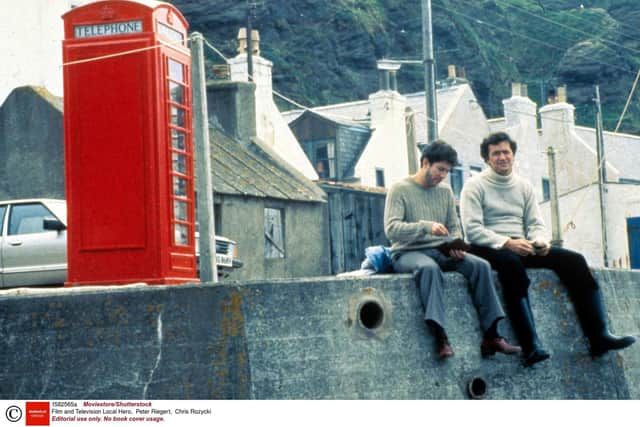 On a high, the party retired to the City Chambers, with Bill, his mother and auntie pictured scooping Champagne and the air buzzing with much talk of a Scottish filmmaking renaissance.
Jonathan Melville, author of Local Hero: The Making of a Scottish Classic, which has been published by Polaris to coincide with the 40th anniversary of the film's release, said interest in the movie was high from the beginning.
He said: "There was a lot of interest in Local Hero from an early stage, the combination of David Puttnam and Bill Forsyth suggesting that something very special was happening."
The addition of Holywood legend Lancaster to a cast list heavy with Scottish talent, including John Gordon Sinclair and Denis Lawson, also attracted a lot of attention, Melville added.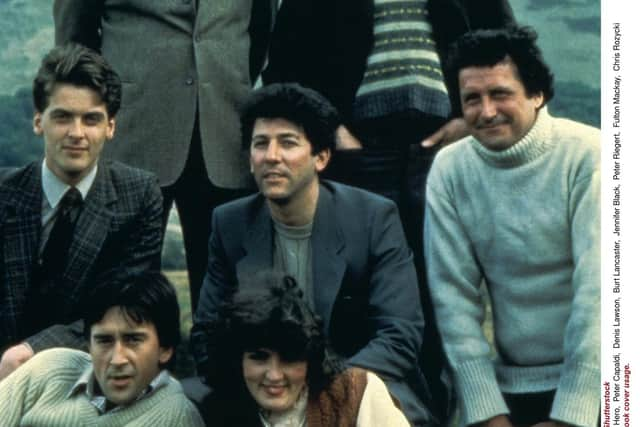 Documentary crews followed the film crew and cast from Houston to Scotland during filming while an episode of The South Bank Show looked at all aspects of production.
Melville said: "Forsyth was branching out from using young, relatively unknown, actors to bringing in the likes of Burt Lancaster and Peter Riegert, and that definitely attracted the attention of the press who were intrigued about the idea of a huge Hollywood star coming to Scotland.
"But it's not a particularly starry film, with most of the cast being better known in the UK for being on TV. So I think that while big names were a help internationally, it was really the Scottish cast and the locations that made an impact on audiences."
Actor Jimmy Yuill, from Golspie in Sutherland, played Ian in Local Hero, the 'fixer' of the village of Ferness, which oil executives want to buy and flatten before building an oil refinery.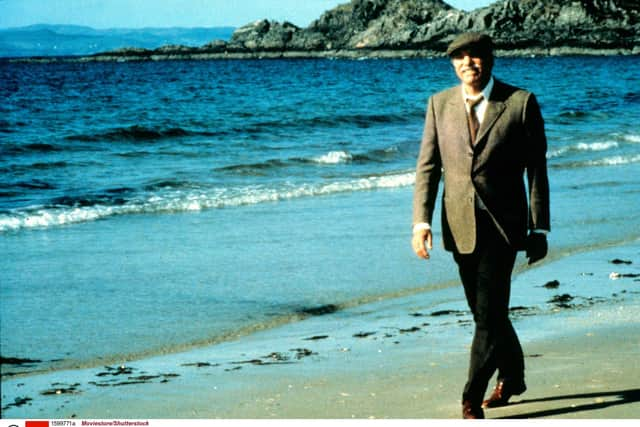 As company man Mac tries to make his first transatlantic phone-call from the village's famous red phone box to Houston, it is Ian who is helping him with his ten pence pieces and cleaning the receiver. Suddenly, as the numbers are dialled for Mac's office, Ferness is opened up to the world.
Yuill, who went on to have a distinguished career with the Royal Shakespeare Company and has a long run of television and film credits to his name, was cast after working with Forsyth on television play Andrina, based on a short story by Orkney poet George MacKay Brown, the year before.
He said: "Bill found it quite interesting that I was from Sutherland. There weren't many of us from the Highlands in Equity. It was Jimmy Chisholm, myself and maybe Louise Ross at that time.
"He asked me a lot about characters in the Highlands that I remember, people from the village, stories, getting a feel of it. He is a proper filmmaker and he was researching. He was wanting to write from a different point of view."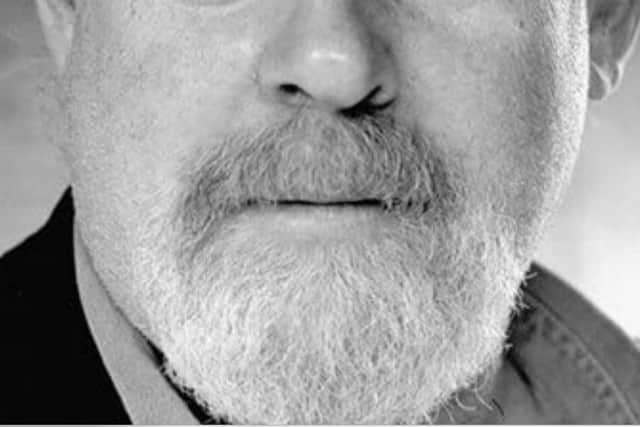 Yuill said playing Ian was the first time he been cast as someone from "home", with the role giving him "huge confidence" to push on with his career.
He stayed in a cottage overlooking Pennan, which doubled in large part for Ferness, with Tam Dean Burn and Johnny Watson during filming. Banff, Fort Augustus and Camusdarach Beach, near Mallaig, were also used as locations.
Yuill said: "We had many, many, many a lovely evening at that cottage. It was a lot of fun. We were all fresh to the market and it was a great shoot, a great chance. There was a real buzz around the filming and then Mark Knopfler turns up and you think 'wow, we are really not playing around'."
Over time, he said he could see a difference in his co-stars as they merged into their northerly surroundings. "By the time we shot the ceilidh scene, we had been there for a while," he said. "I could see a difference in a cast. They had got into the time zone. They were less Great Western Road and far more on the beach."
Yuill added: "It did feel like something special. It felt a little bit like jazz. It just felt right."
Yuill described Local Hero as "very heart-warming in the right way" as corporate ambitions unravel to the forces of community, environment and belonging. He said: "There are a lot of messages in there about what we have done to the world. Bill was way ahead of his time with that one. You will be able to watch it forever."
Comments
 0 comments
Want to join the conversation? Please or to comment on this article.