Linwood no more? Meet the man who helped inject new life into former car plant
As a young boy, Paul Coulter found himself mesmerised by the derelict shell of a vast factory on the road into Glasgow.
It was the start of a lifelong fascination with Linwood, a car plant that had once employed thousands of men and women and had produced a much-maligned but now legendary automobile, the Hillman Imp.
In adulthood, Paul would find parallels in his own life that would mirror the challenges faced by the Linwood workforce, who were unceremoniously made redundant 40 years ago this month.
The experience of the financial crash in 2008, gave Paul, who had been working in commercial property, a whole new perspective on the grim reality of being laid off due to economic forces outwith one's control.
Turning his thoughts to a place that was close to his heart, Ardrossan-born Paul would channel the anguish he felt into art.
"The whole world seemed to be collapsing, and the prospect of walking into another job looked pretty bleak," he told The Scotsman.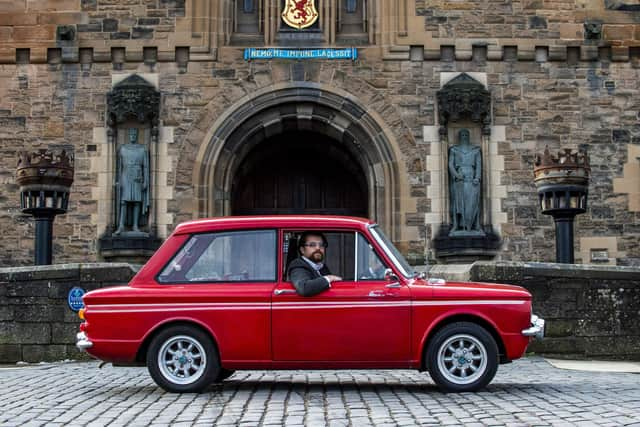 "Knowing so much about Linwood and the plight of the workers there, I began to think, 'God, this must've been how the guys at the plant felt in 1981'."And thus, Paul Coulter's play, Linwood No More, starring Restless Natives actor Vincent Friel, was born. It toured Scotland for a year in 2013, attracting favourable reviews and, to Paul's delight, was particularly well-attended by former Linwood workers.
He said: "A lot of people who came to see my play had never been to a theatre before. There were so many people who made their way to see it who had a connection to Linwood or a connection to the story.
"And none of the people I spoke to who had worked there had a bad thing to say about the factory, it was all fond memories."
The play was a cathartic step for Paul, who had spent years learning about Linwood and had become a Hillman Imp owner almost as soon as he was able to drive.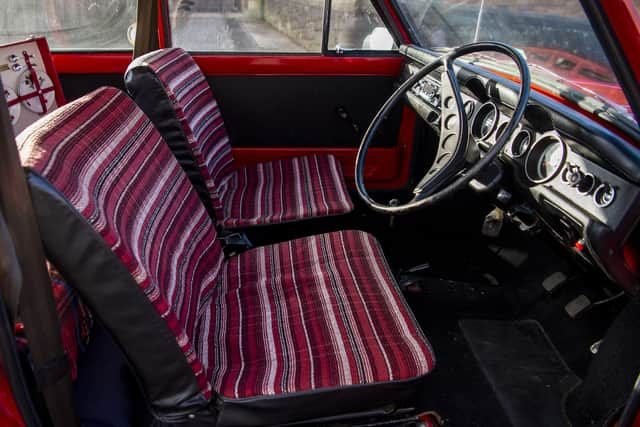 He said: "Linwood had been planted in my brain as this site of dereliction from the early 1980s, and, when I reached my teens, I thought, 'I've got to buy one of these Hillman Imps – I have to own Scotland's car'."
Following the play and the release of an accompanying book, Our Hillman Imp, Paul's employment situation took a turn for the better. In 2015 co-founded a new commercial property firm, Squarestone Asset Management, a UK-wide business that today has £450 million worth of assets under management.
It was while setting up Squarestone that Paul got speaking to the then owner of the former Linwood site, who was looking for a buyer. The ex-car plant would be the first asset that Paul's new firm acquired.
In contrast to the redundant plot of land that Paul saw as a youngster, the Linwood of the 21st century is alive and bustling with commercial activity.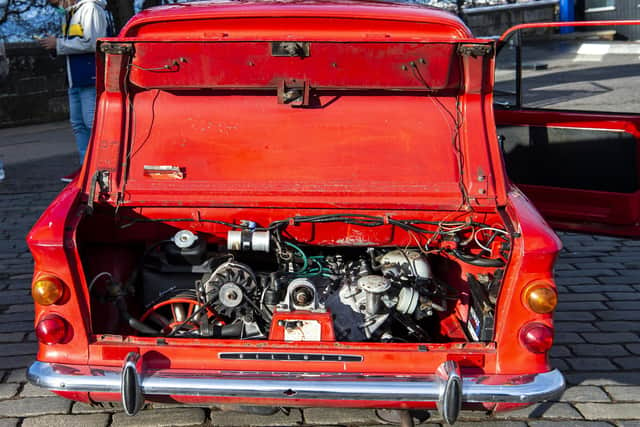 "There are 150 companies trading out of there today, and it's actually a thriving little community again and employing a lot of people," explains Paul.
"Everyone thinks 'Linwood no more', when actually the main factory building – now the St James Business Centre – is still there. We spent a lot of money fully refurbishing it, putting posters and pictures of the Imp round it, and called the meeting rooms all sorts of different names associated with the old plant.
"I think it would've been a great shame and quite frankly wrong to have such a passion for the site to not have taken the opportunity to save it."
In the mornings Paul drives to work in a car befitting of his status as the man who helped inject new life into Linwood. His pride and joy is a special edition Hillman Imp, one of the very last off the production line.
He explains: "When the end was in sight, the plant's manufacturer's – as many do before ceasing operation – raided the parts bin and made a special edition. They tend to be really good cars, because they've got everything on them.
"My model is a Hillman Imp Caledonian with twin white stripes down the sides, tartan seats – it's very Scottish, two mirrors, instead of the usual one, a heated rear screen.. a radio. They literally put everything that was optional extra on this car.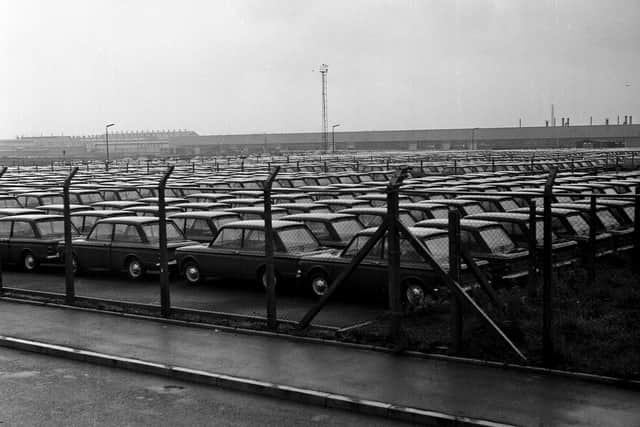 "It's still very basic by today's standards of course, but a great car for it's time and one of just 2,000 made."
As a devout fan of all things Imp and in spite of the car's notorious reliability issues, Paul strongly disagrees with the long-held popular belief that the Hillman Imp was a failure and manufactured by a workforce that didn't have the required skills to do the job.
He said: "The car was a brand new design, it was rear engine, it had a pneumatic throttle, it was one of the first hatchbacks, it had an automatic choke. It was very brave of the Rootes Group to put this new car out there with all this new technology.
"The Imp became a guinea pig for this new tech. Others realised what didn't work, copied it and made it better."I'm a big advocate of the Linwood workers. I've always got their backs, because I think they went in there to build a car that was new and did a fantastic job with a design that just hadn't been honed."
A message from the Editor:
Thank you for reading this article. We're more reliant on your support than ever as the shift in consumer habits brought about by coronavirus impacts our advertisers.
Comments
 0 comments
Want to join the conversation? Please or to comment on this article.