Linwood no more: 'Car plant's closure almost ended my marriage'
It was the moment that would spell months of life on the breadline and threaten to end the marriage of a father-of-two.
But John Laughlan's story is not a unique one.
On February 11, 1981, John was just one of 6,000 employees at Linwood car plant near Paisley who had just been told their services were no longer required.
After 18 years and 450,000 vehicles manufactured, Linwood was no more. The firm which had given the world the Hillman Imp had gone to the wall, putting an end to car production in Scotland for good.
Now aged 69, John, originally from Johnstone, but now living in Eastwood near Nottingham, reflects on a time that put unimaginable pressure on his home life and forced him to move to England for work.
He said: "Suddenly there was 6,000 of us all looking for the same jobs. I was 18 months on the dole and ended up having to move down to Nottingham just to get work in the long term.
"It was a really rough time for us. I was married with one child and another on the way. I don't know how my marriage survived, it was just awful."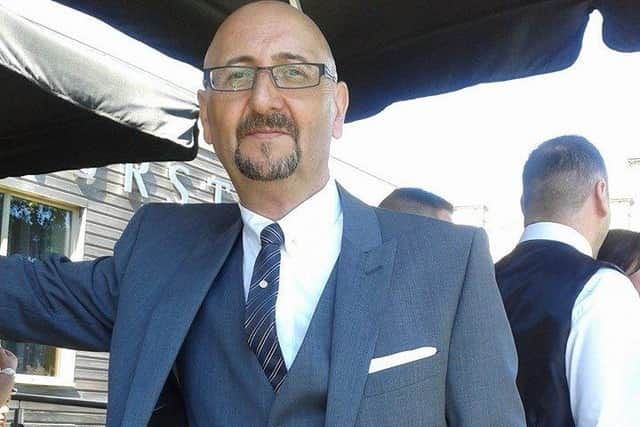 Employed from 1976, John worked at Linwood under American manufacturers Chrysler, who had taken over ownership of the plant from Rootes a decade earlier.
John, who worked as a spot welder on the assembly lines, says industrial action was commonplace and recalls an occasion a strike was sparked by the sacking of six workers who had been caught, quite literally, with their pants down.
"There was a strike around the time I started," explains John, "I remember the headline in one of the red tops described it jokingly as a 'piddling dispute'.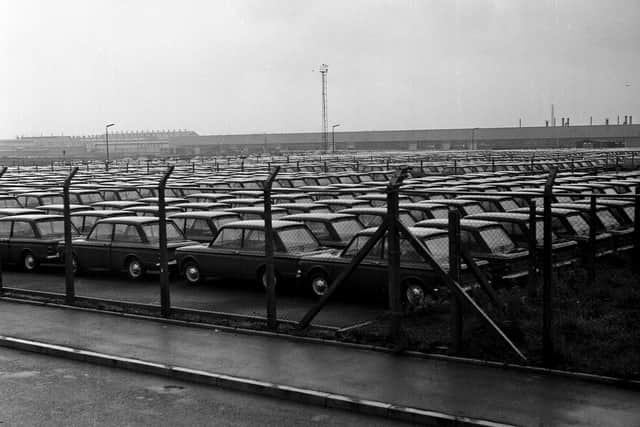 "If you were on nights and bursting for the toilet – bearing in mind you were on a production line and had had limited time, a lot of the guys would go round the back of the building.
"One night they rounded up half a dozen of these guys and sacked them, knowing full well that the workforce would go on strike."
Towards the end of John's Linwood tenure, the plant was taken over by Peugeot Talbot, who focused on a new line of cars: the Sunbeam and Avenger. Neither car would manage to capture the imagination of the British public.
While poor sales obviously had a negative impact on Linwood's future, the plant's closure came as a shock to John and his fellow workers.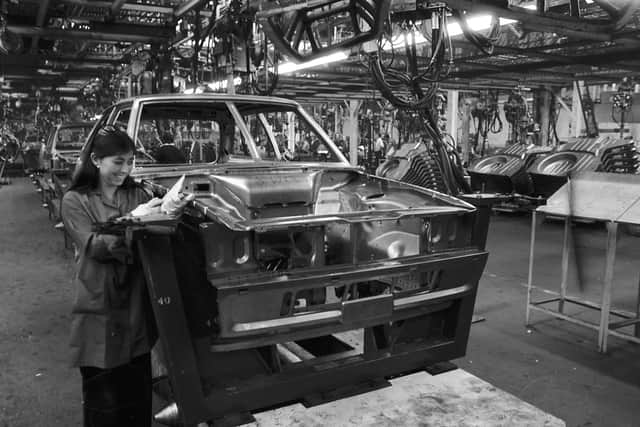 He said: "The thing is, we were hitting every target. There was a car coming off the line every minute.
"But due to market forces and what not, Peugeot was no longer interested in building the cars at Linwood and the next thing we heard they were closing the plant."
Working within the vanguard of Scotland's car industry had its perks, most notably the massive staff discounts guys like John received on the cars they were producing.
In spite of the strikes, he insists the workforce was mostly content and proud of what they were building on a day-to-day basis.
John said: "I was happy working there and most of the guys I worked with were fairly happy. I was sad to see it gone.
"An interesting fact was that if you were buying a car - we got quite a big discount - you could follow your car round the whole plant, making sure the guys did a good job on it and stuck a few extras in. So you got a custom built car if you like."
The result of Linwood's closure on the local community was devastating. The entire region would suffer from the wider economic shortfall.
On an individual level, many of the former workers suffered badly and some never recovered.
John explains: "There were more than a few casualties – I knew a few - but the less said about that the better.
"Alcoholism was rife. Folk just couldn't hack it. Guys that had worked there their entire adult lives were suddenly on the scrap heap."
A message from the Editor:
Thank you for reading this article. We're more reliant on your support than ever as the shift in consumer habits brought about by coronavirus impacts our advertisers.
Comments
 0 comments
Want to join the conversation? Please or to comment on this article.