Linlithgow Palace sprayed with red graffiti and damaged by vandals in 'wanton' attack
Linlithgow Palace, the birthplace of Mary Queen of Scots, has been attacked by vandals who damaged its prized 16th-century fountain and left a trail of offensive graffiti across one of the nation's most revered historic sites.
Police are hunting for those responsible for the "very serious incident" at the Palace on Thursday, with heritage chiefs condemning the "wanton damage" to the historic home of the Stuart kings.
The culprits broke into the palace, which has been broadly closed to the public since 2021 given an ongoing repairs programme, around 9pm on Thursday.
Red spray paint was used to deface walls and flagstone floors within the central courtyard, with a vandal also climbing to the top of the ornate James V fountain, built in 1538, to vandalise the cross at the top with the structure left physically damaged.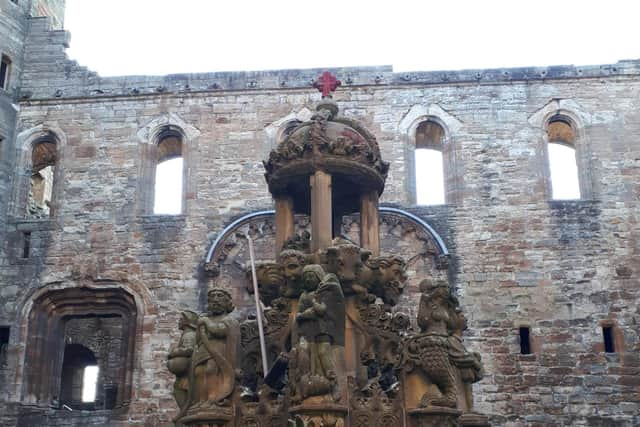 Peter McGrath, head of physical security at Historic Environment Scotland (HES), said: "Incidents of wanton damage to our precious heritage such as this are simply unacceptable.
"Heritage crime can cause irreparable damage to historic sites, potentially robbing us of our history. These incidents also divert resources away from vital conservation work to our sites and monuments. Our teams are working hard to address this damage before the palace reopens.
"We would urge any members of the public with any information regarding this incident that could help investigations to get in touch with Police Scotland on 101; or Crimestoppers anonymously on 0800 555 111 or online at crimestoppers-uk.org."
Images of the damage show a piece of graffiti that reads "get the needles oot", with the name Kevin appearing on one of the courtyard walls.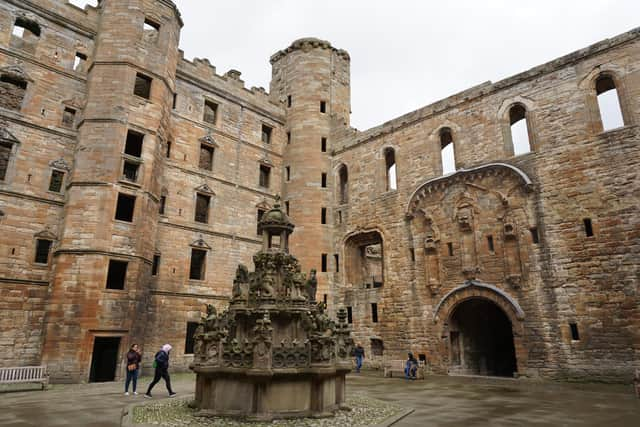 HES conservation teams will now work to first assess the damage and nature of paint used. They will then carry out treatment to attempt to remove the paint and limit the damage, ahead of the scheduled reopening of the site next month.
HES is also working closely with Police Scotland, who are investigating the incident.
Comments
 0 comments
Want to join the conversation? Please or to comment on this article.